Comfort in a Bowl…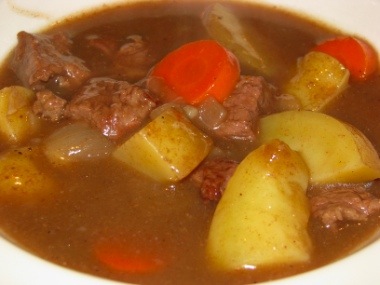 I've never been a huge red meat eater, but on occasion, it's just what my body needs. That being said… I'm not much of a "stew" eater… but there's something about fall that makes me want comfort food! To me, beef stew is the equivilant of pure comfort in a bowl! A hot bowl of this with a huge piece of crusty bread makes my tummy happy! Here's how to make pure comfort in a bowl happen…
Ingredients:
2 lbs stew beef
Olive oil
4 cups low-sodium, low-fat beef broth
2 tablespoons Worcestircheire sauce
2 cloves garlic
2 bay leaves
1 onion chopped
salt & pepper to taste
1 teaspoon paprika
3 large carrots, chopped
4 yukon gold potatoes, cut into "easy to chew" wedges
3 tablespoons flour
Vegetarians beware… carnivore pictures below…
Heat stove to medium-high. Drizzle olive oil on bottom of dutch oven, brown meat.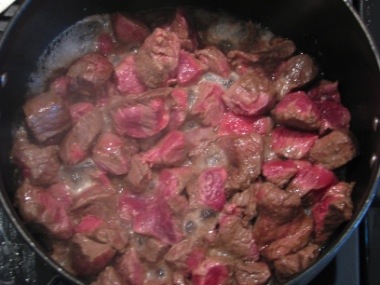 Add beef broth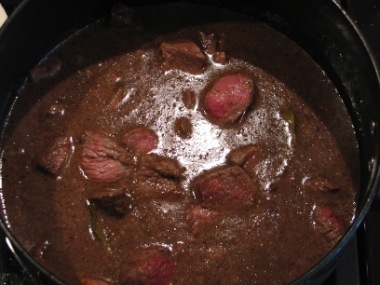 Add Worcerchester sauce, garlic, bay leave, salt, pepper, and paprika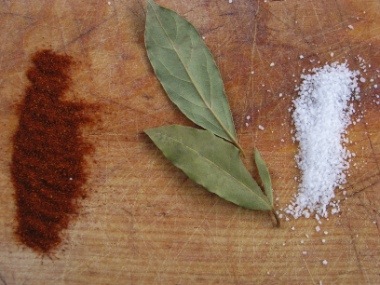 Let soup simmer on medium-low for 1 1/2 hours
Add onion, carrots, & potatoes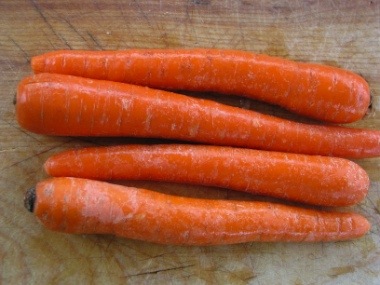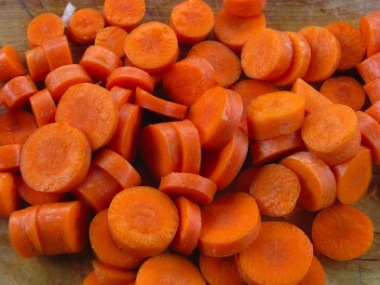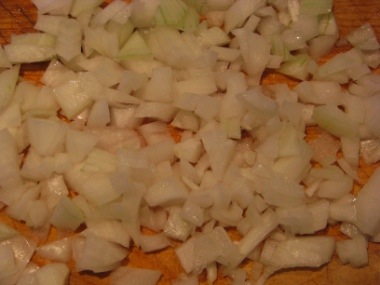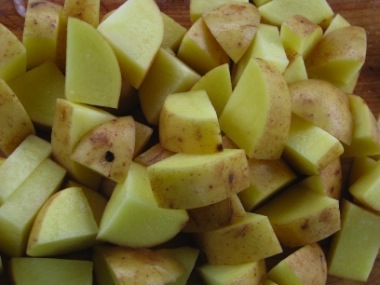 Let simmer for 45 minutes or until veggies are tender
In a separate bowl, combine flour with 1/3 cup water… wisk until smooth. Add to stew. This will give the stew a thicker consistency.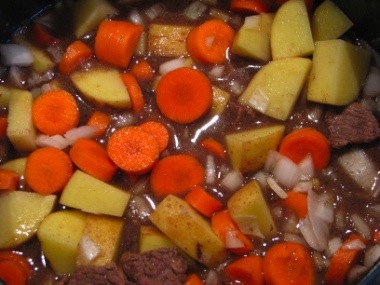 Serve with a piece of crusty bread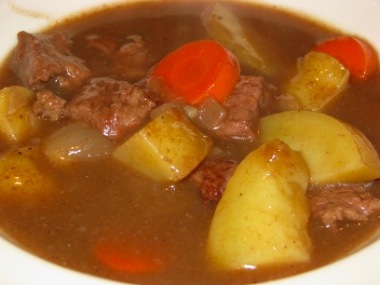 Pure comfort in a bowl!!
What's your favorite soup/stew?
What's your definition of pure comfort in a bowl?
Have a great weekend!!