country breakfast – kiddie style
I slept in till 7:50 this morning….
When I walked down the stairs, this was scene…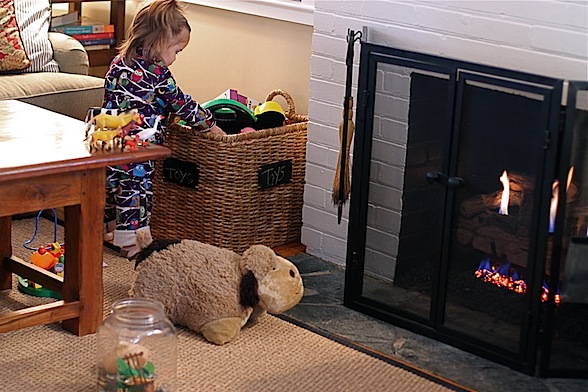 Fireplace blazing…
Petey the pillow-pet enjoying the cozy fire…
Random farm animals enjoying the cozy fire…
M digging through more toys to cozy up to the fire…
Mr. Weekly Bite cooking a country breakfast for M…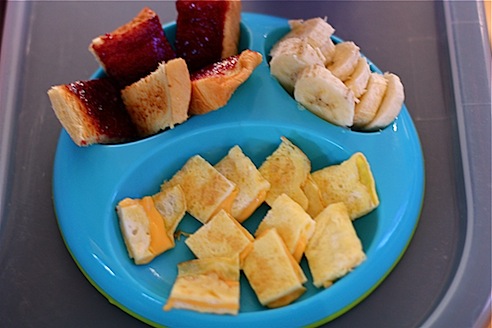 On the menu:
Egg & Cheese Omelet
Whole wheat potato bread toasted with blackberry jam
Slice banana
Whole milk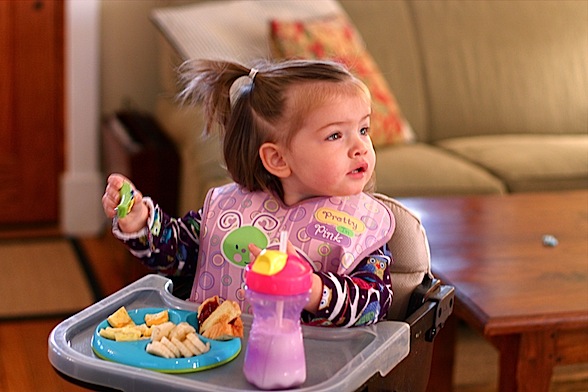 M thoroughly enjoyed it while discussing the happenings of Sesame Street with Mr. Weekly Bite….
~~~~~~~~~~~~~~~~~~~~~~~~~~~~~~~~~~~~~~~~~~~~~~~~~~~~~~~~~~~
We have a lovely weekend planned.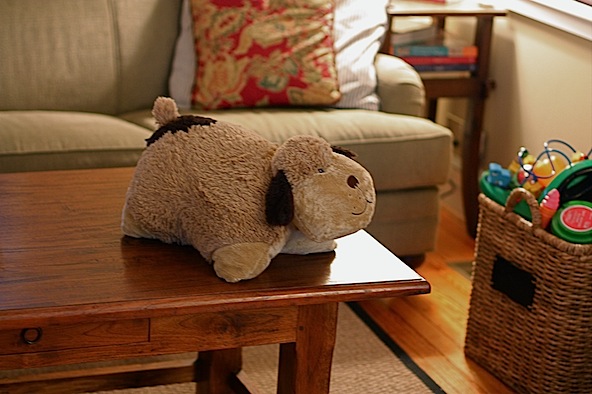 Petey the pillow-pet wishes you a good day!