COWBOY CANDY
I hope your not tired of jalapeno's yet… cause that's was Cowboy Candy is 😉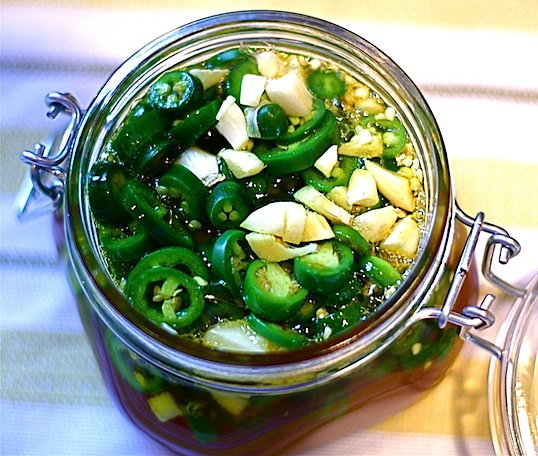 I had a feeling you might not know what Cowboy Candy is… so here's the definition:
Cowboy Candy is a sweet and fiery blend of jalapeno peppers, onions, garlic, bell peppers, and various spices mixed into a caramelized sugar sauce.
Think of something you would sample at a country fair poured over a block of cream cheese… that's what it is.
Three things inspired me to make this…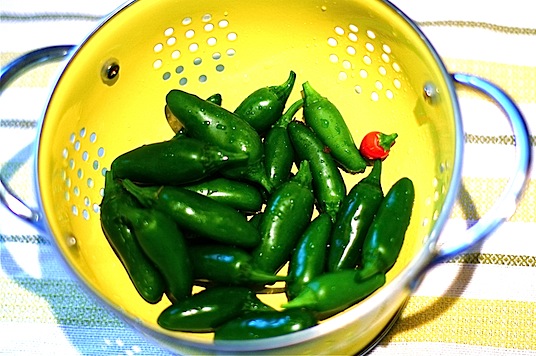 Freshly picked jalapeno peppers from my garden.
Leaving for vacation in two days…
Even though I'm a born and raised Texan… I had never heard of Cowboy Candy until my friend, Melissa, from high school told me about it. She saw my post about my first jalapeno pickling experience and asked me if I'd had Cowboy Candy before. The name drew me in immediately!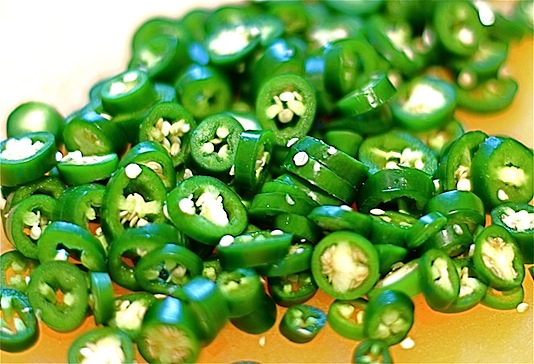 Look at all that garlic! So good!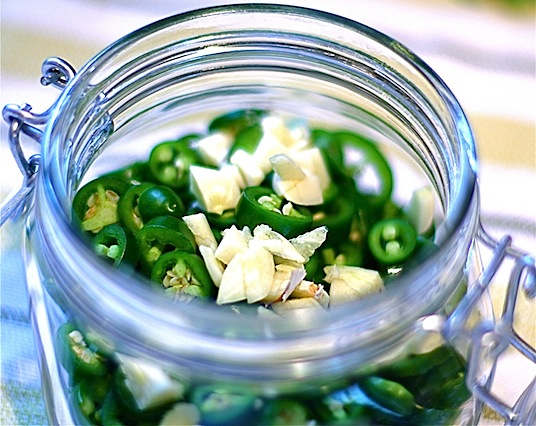 I scoured the internet and looked at tons of recipes… after getting way too confused, I made my own. Here's a little advice… what you're suppose to do is fill the entire empty jar with jalalpeno's… filled to the top. Obviously I didn't have enough to fill the jar… so I just went with it.
I sliced up the jalapeno's and roughly chopped four cloves of garlic. All of that went in the jar.
For the sauce, I combined 2 cups of white vinegar, 4 cups of sugar, and 1 tsp turmeric. You want to bring this to a boil… once it reaches a rolling boil, reduce heat to a low boil and stir until the sauce thickens. I purposely made the sauce a little thin. I thickened the sauce until it lightly coated the spoon. If you want to make this like a jelly, you want to continue to stir and boil until it thickly coats the spoon.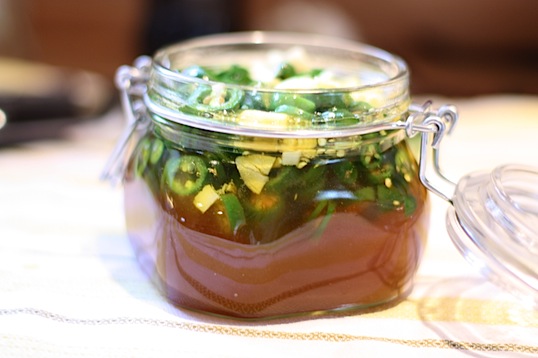 Pour the super hot liquid over the jalapeno's. Seal immediately and refrigerate. The peppers should be ready in 24 hours.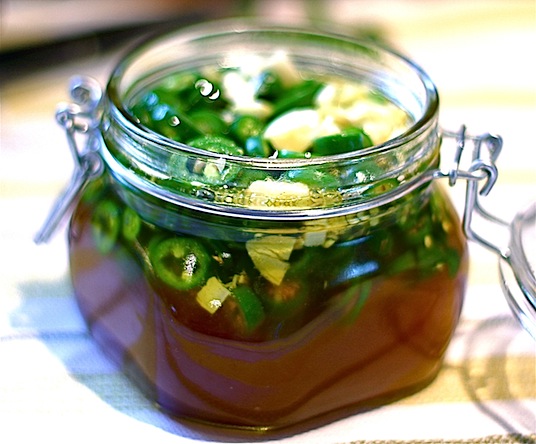 These were so good I could've eaten it with a spoon! I understand why Melissa loves em' so much.
So here's the million dollar question….
Have you ever heard of Cowboy Candy before?
In other important news…
Here's the latest list of eggs recalled for salmonella poisoning. Check your eggs!