Crazy Feta Dip…
Helloooo!
How are you doing this fine Tuesday?
If you didn't notice… I took a little mini-bloggie break. Tim was off from work for the holiday weekend, so we got some great family time in.
I've got a very busy day ahead… but before I head out for the day, I wanted to share my favorite weekend recipe with you.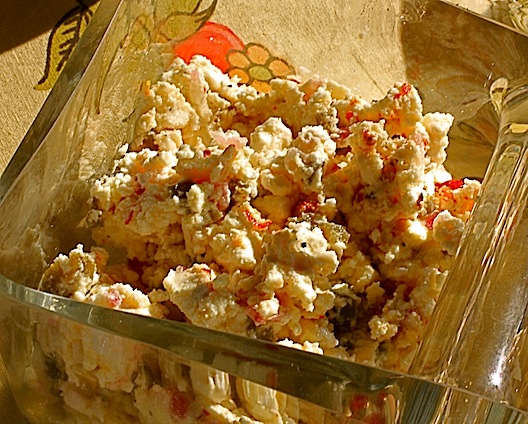 Ever heard of Crazy Feta Dip before?
Over the weekend I randomly purchased this dip at Whole Foods. It was so good I had recreate it!
I have to warn you though… this dip is hot… as in spicy jalapeno hot.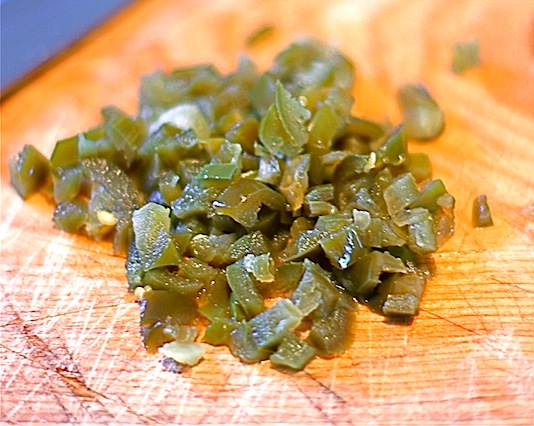 I looked at the container and there were only four ingredients. All I had to do was figure out the measurements.
Easy enough… right?!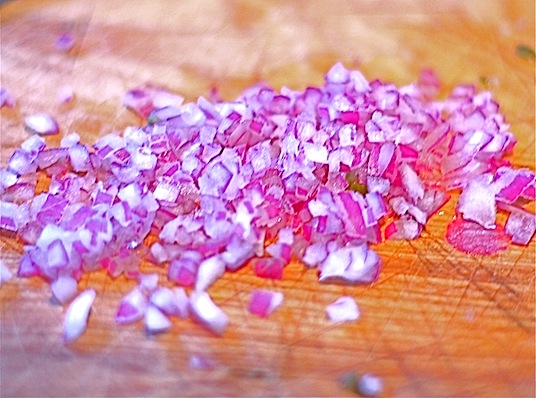 This dip was the highlight of our Labor Day party! Our guests ate it up!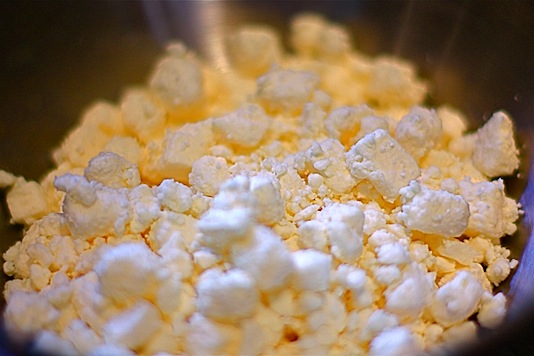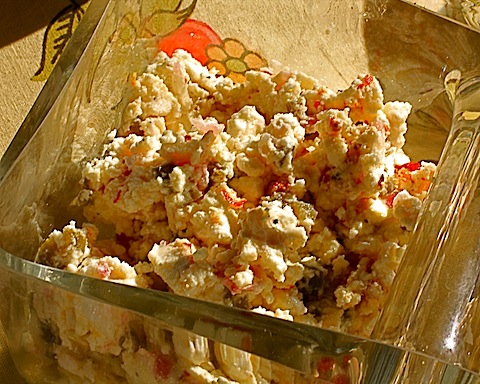 Ingredients:
1 1/2 cups crumbled feta
1/3 cup chopped jalapenos
1/4 cup finely minced red onions
3 tablespoons olive oil
1 tsp red pepper flakes
Combine all ingredients in a bowl. Use the back of your fork to gently blend all ingredients together while keeping some chunks of feta intact.
Refrigerate in an airtight container for 4 hours. This step is really important so the flavors and blend together.
Enjoy with pita chips or your favorite cracker.
~~~~~~~~~~~~~~~~~~~~~~~~~~~~~~~~~~~~~~~~~~~~~~~~~~
I'm off to get my day started! It may or may not involve spending some of my birthday gift cards 😉 Hello Anthropologie!!