Cream Cheese & Pumpkin Butter Sandwich (Kiddie Style)
I don't know what happened, but it seems like Fall weather finally arrived overnight! We woke Monday to cold and rainy weather in the DC area. Running was out of the question, it was too late to make a kidz club reservation at the gym, and for the first time in a long time I had no desire to go to yoga. Cue Insanity… No, I did not go insane, I'm talking about the workout Insanity.
I'm not exaggerating when I say this was the hardest DVD workout I've ever done. It was truly insane! Picture me in my living room jumping around doing drills, falling down to a push-up, falling short of breath, dripping with sweat, all while Little Miss M just sat their and laughed her little heart out. I'm pretty sure she thought I was putting on some type of show for her. I woke up this morning feeling sore in places I've never felt before.
Tim purchased the Insanity DVD set for himself. Its a 60 day program and you're suppose to follow the program each day. I'm not big on following programs so I don't see myself doing the 60 day plan… especially because I love running and yoga so much. What I will do is use the DVD's as a cross training workout from time to time.
And now for one of the most awkward blog post transitions ever… lets move on to Lunch… 😉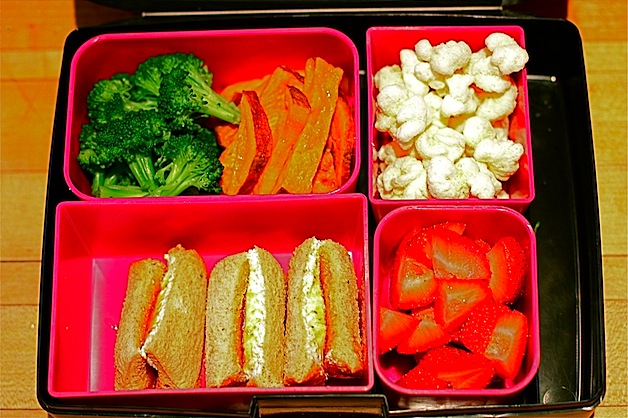 Not my lunch… her lunch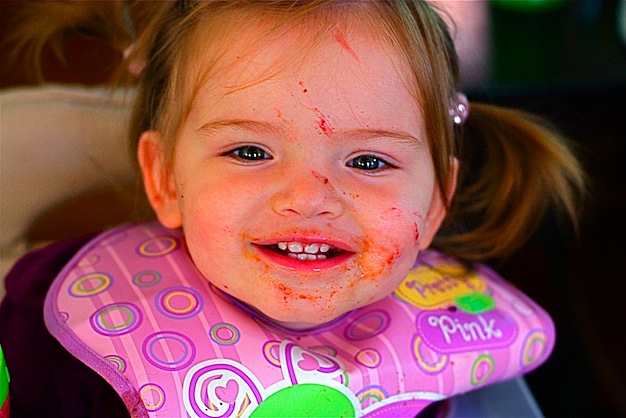 On the menu was a Cream Cheese & Pumpkin Butter Sammie, leftover baked sweet potato fries, steamed broccoli, strawberries, and Pirates Booty.
I got the pumpkin butter from Trader Joe's, but I really want to make my own. Anyone know a good recipe?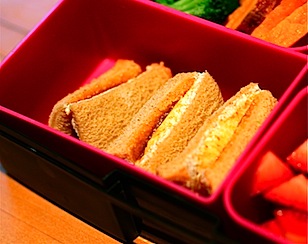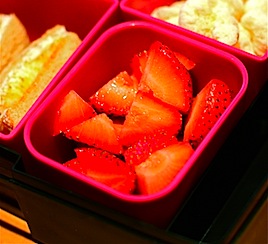 I always like to give M a little treat in her lunch. Today it was Pirates Booty. They're easy for her to chew and she loves em'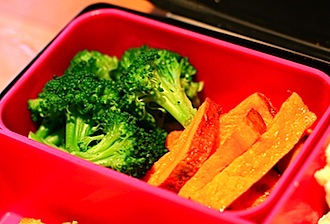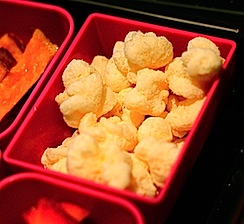 I've gotten a few emails asking me if M eats everything I pack for her. The answer is no. I can tell you right now that from this lunch she'll eat all the Pirates Booty, most of the sweet potatoes, about two pieces of broccoli, most of the strawberries, and 1/2 the sandwich.
I can personally verify that the cream cheese and pumpkin butter sandwich is delicious!
*****
I have a busy day ahead… but first I need to stretch out my sore post Insanity body…
What was the hardest DVD workout you've ever done?