Creamy Chicken Noodle Soup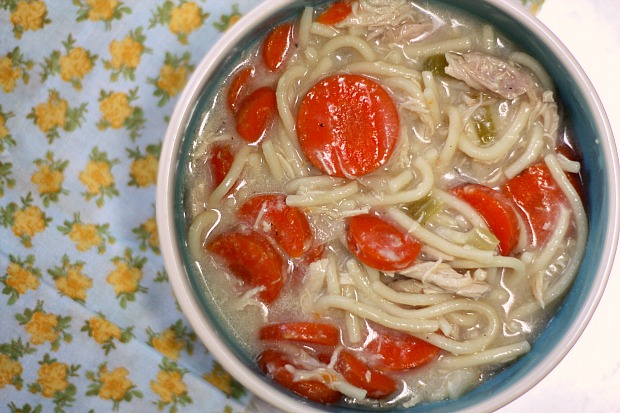 A couple nights ago we had soup night. There was a slight chill in the air and with my desperation to make Fall appear in Southern California, I jumped at the chance to make something warm and comforting.
I went to the grocery store to gather the necessary ingredients and didn't realize I forgot to buy egg noodles until I got home. All we had was spaghetti noodles. I gave M the job of breaking the spaghetti noodles into small pieces. It was the perfect little job for her.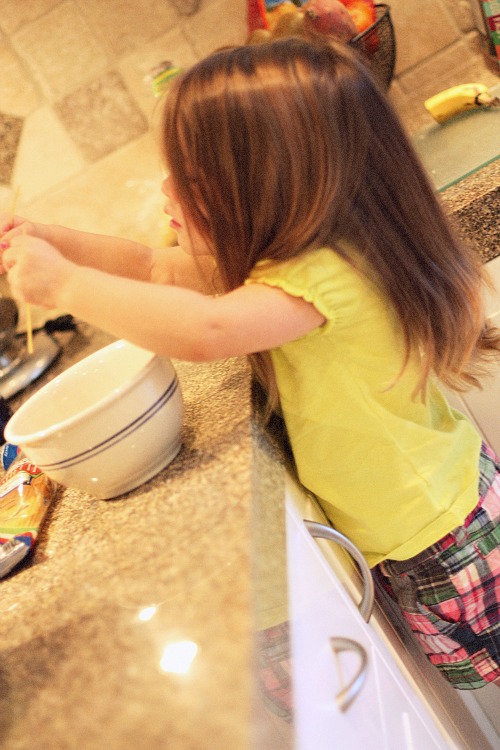 This soup was our post trick-or-treat meal.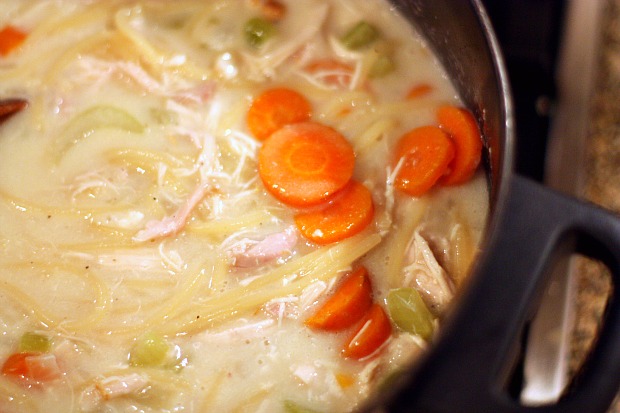 It was a hit with the entire family. I made some of this bread to eat on the side.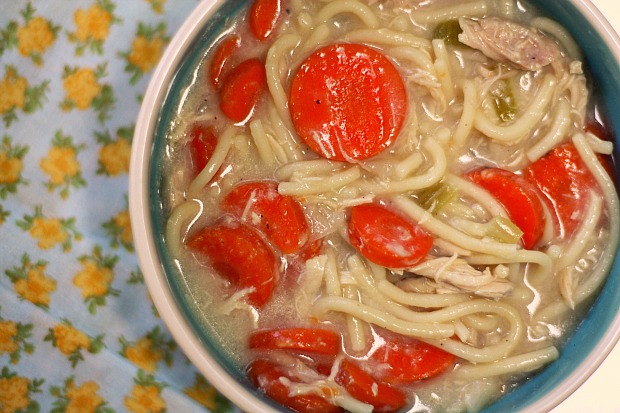 Ingredients:
8 cups chicken broth
1 cup milk
1 cup sliced celery
1 cup sliced carrots
1 medium onion chopped
3 cups cooked chicken (shredded) I used rotisserie chicken
1/2 box spaghetti noodles broken up into smaller pieces
1/4 cup flour
salt & pepper to taste
To a large pot, add your chicken broth, 1/2 cup milk, celery, carrots, and onion. Cook for 30 minutes over medium heat. Add your chicken and noodles and cook for about 10 minutes just until the noodles are cooked. In a separate bowl, mix your flour and 1/2 cup milk until smooth. Add flour mixture to your soup and stir until mixed through. Cook for an additional 7 minutes over medium-high heat.
Enjoy!