Curry Chicken Salad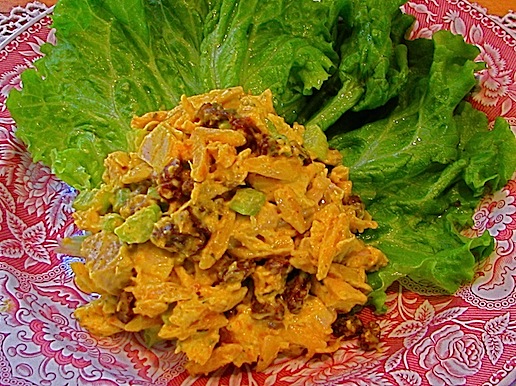 Hi there!
How are you this fine Wednesday? Hope you're doing well!
Oh, did I tell you how pretty you look today? I love that outfit you're wearing.
We had a nice little teaser of warm weather yesterday in DC. It was up to a scorching 59 degrees. I even busted out my flip flops… but my shoes were back on as soon as I realized I haven't had a pedicure in 3 months… need to put that on my to-do-list.
And in case you were wondering, I still haven't cleaned out my closet.
Ok, enough rambling.
Over the weekend I roasted a chicken. I like to make bigger meals on the weekend so we have plenty of good food on hand during the week. I de-boned the chicken and decided to make some Curry Chicken Salad. The beauty about this salad is the longer its in the fridge, the better it tastes. The flavors of the curry just get better and better.
For the Sauce, you want to mix 1 cup light mayo, 1 tablespoon soy sauce, 2 tablespoons prepared mango chutney, 2 teaspoons curry powder, 1 tablespoon lemon juice, and salt to taste.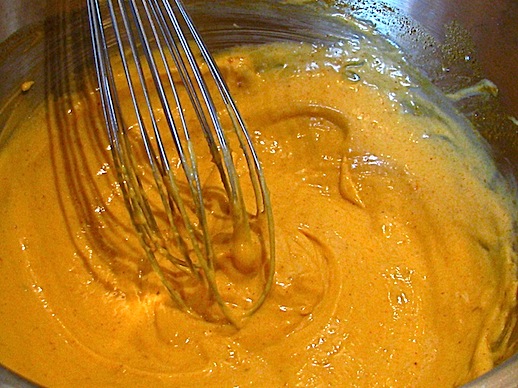 You want to roast 1/2 cup slivered almonds. I just put them in the oven on broil for 5 minutes. Then let them cool.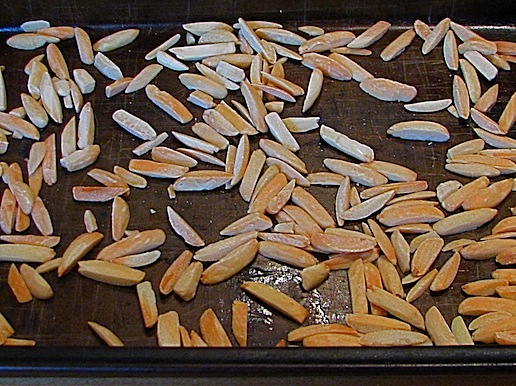 1/2 cup celery and 1/3 cup raisins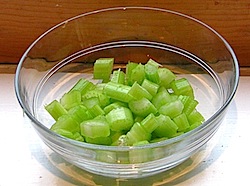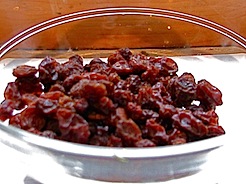 One roasted chicken, chopped up or shredded.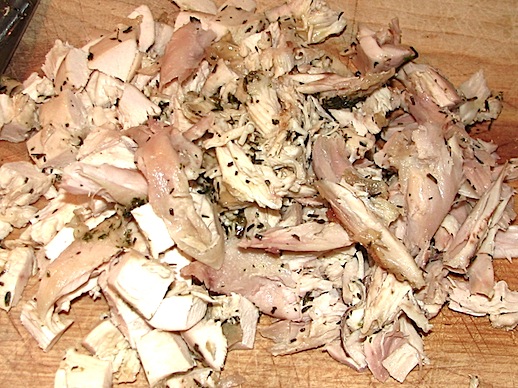 Mix everything up in a bowl and refrigerate for a couple of hours so the flavors in the sauce really develop.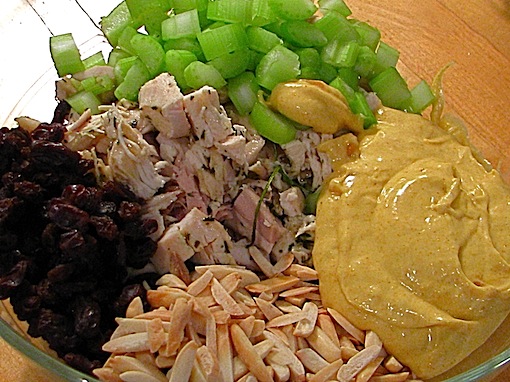 I love eating this salad in sandwiches, in lettuce wraps, or scooped up with some hearty crackers.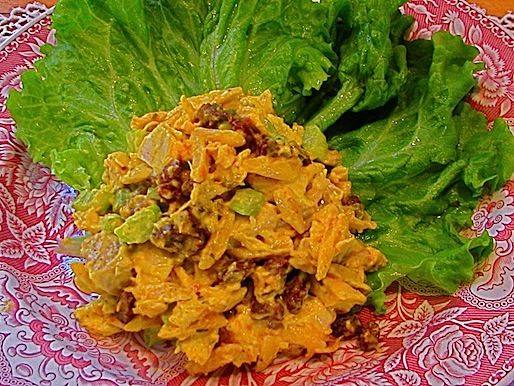 Ingredients:
1 cup light mayo
1 tablespoon soy sauce
2 tablespoons prepared mango chutney
2 teaspoons curry powder
1 tablespoon fresh lemon juice
salt to taste
1/2 cup chopped celery
1/3 cup raisins
1 roasted chicken chopped or shredded
Directions:
Mix mayo, soy sauce, mango chutney, curry powder and lemon juice until well blended. Set aside.
Combine celery, raisins, chopped chicken, and dressing. Refrigerate for at least 1 hour. Enjoy!
~~~~~~~~~~~~~~~~~~~~~~~~~~~~~~~~~~~~~~~~~~~~~~~~~~~~~~~~~~~~~~~~~~~~~~~~~~~~~~~~~~~~~~~~~~~~~~~~~~~~~~~~~~~~~~~~~~~~~~~~~
Question of the Day?
How do you plan your meals for the week? Do prep or cook during the weekend? I try to plan as much as I can. If I don't, it's fend for yourself or take out city….