Do You Habla?
Hola!
Como Estas?
Yesterday was a rough day in the WB house… but we've moved passed it and we're back to our happy place 🙂
Amidst the chaos, I did my best to make M a healthy lunch.
Avocado Cream Cheese Sammi, A very ripe peach, and Kashi Crackers.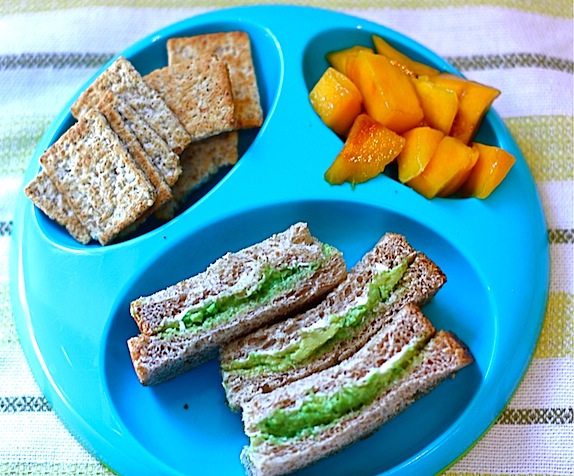 M Looooooves avocados!!! I'm pretty sure she would eat a whole one on her own!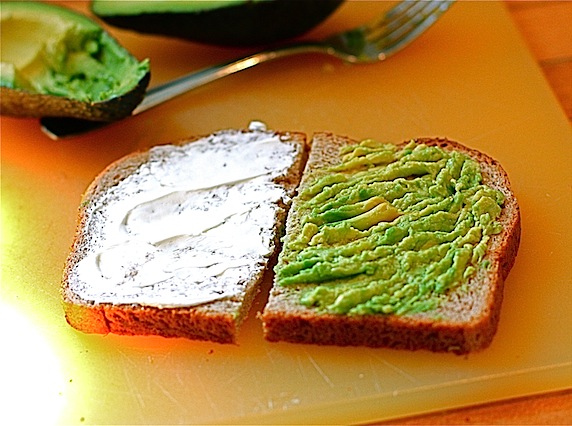 For a girl whose gums are in pain… she sure did gobble up her lunch!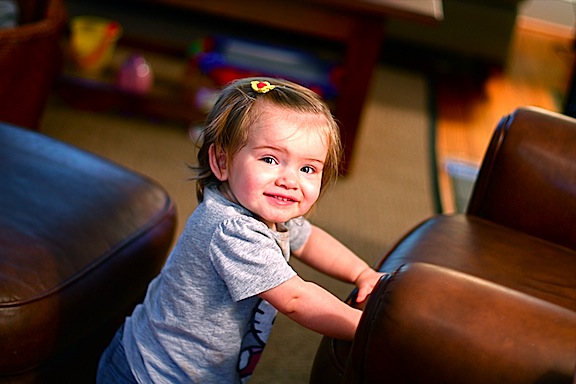 Do You Habla?
Did you know that I'm hispanic and can't speak a lick of spanish?! Its so embarrassing! I grew up with both my parents speaking spanish. My mom wanted us to habla, but my dad wanted us to learn English first. So… English it was! My brother and I never learned Spanish. Its so sad 🙁 I'll be in a store and a little old Mexican lady comes to me to help her translate… and I can't 🙁
My husband who's 85% Irish speaks more Spanish than I do!
I need to learn Spanish…. I want to be able teach it to M.
You're probably wondering where this little epiphany came from… right? Well, this past weekend I met a little girl, same age as M, and she spoke both English and Spanish. She was thirsty and asked her mom for "Agua… Water". She said both. I continued to watch this little baby/girl say words in two languages. She saw our neighbors dog and said "Pedro… Dog."
I can't even get M to say the complete word "Dog," she says "Daaa" for "dog."
I would love M to grow up speaking two languages… but honestly… If I can get my 16 month old to say any word other than "more" I'd be happy 😉
Regardless… I need to learn Spanish and use it if I want M to learn it.
~~~~~~~~~~~~~~~~~~~~~~~~~~~~~~~~~~~~~~~~~~~~~~~~~~~~~~~~~~~
On My Agenda:
Go for a 6 mile run with M
Pay Bills
Do some housework (laundry, organizing)
Wash car
Work on Weekly Bite updates
Work on Weekly Bite newsletter
Look into purchasing Rosetta Stone????
Have a wonderful Thursday!!!!!