Easy Kiddie Snack: Confetti Banana Soft Serve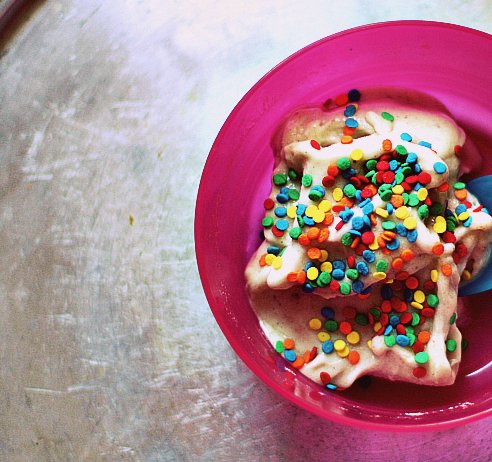 I don't know what it is about cold weather and ice cream, but the colder it gets, the more M is asking for ice cream. We're not huge ice cream people, but we do go out for the occasional frozen yogurt.
So, today her ice cream begging was is full effect. I remembered I had about a dozen bananas in the freezer and told I'd make her banana ice cream. She has had this before, but was to little to remember.
Oh, and whatever M wants, her lil sis will stomp her feet until she gets what her sister is getting.
This recipe has been around for a while. It's so easy and seriously taste just like banana ice cream.
All you do is take frozen peeled bananas from the freezer, chop them up if you can, put them in your food processor, and puree until is soft and creamy. This step will take a while. There is no number to the amount of bananas to use. Just use as much as you plan on eating. While processing it may appear crumbly, but continue to process with some breaks to scrape down the sides.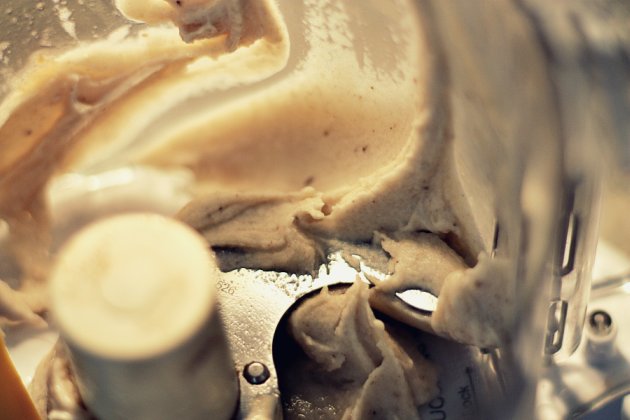 The result is a thick rich frozen creamy banana treat with only one ingredient. I added confetti sprinkles to up the kid factor.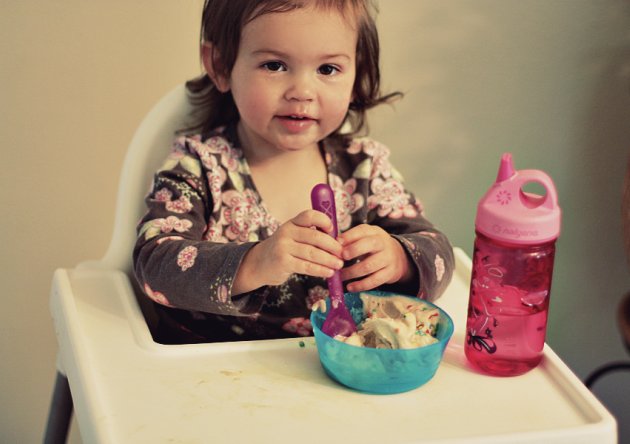 The girls were in heaven! They ate every last drop!!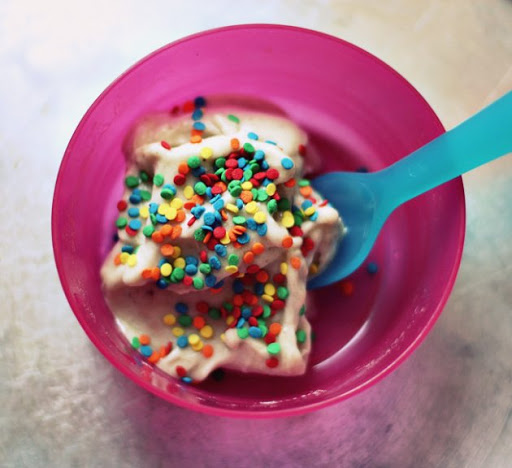 If you have never tried this, be sure to give it a shot. You will not be disappointed. Enjoy!!