Easy Oatmeal Bars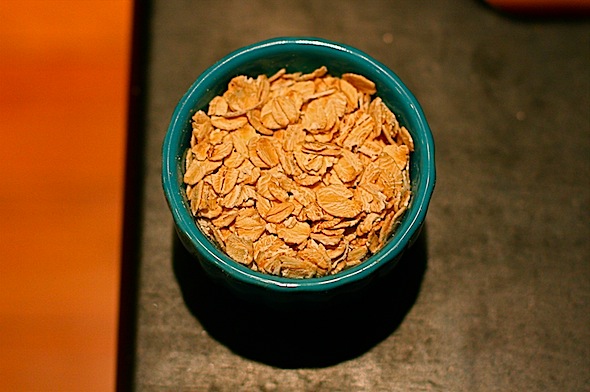 What is it about a glass of vino that makes the words flow? Can someone please tell me? Some days I can stare at the computer for hours and not know what to write about, then I get up, pour a glass of wine, think for a little while, and before you know it the words are flowing so fast my fingers can't keep up.
I know… you're thinking Does she pour a glass of wine every time she has writers block?
No, I wish ;). This just happened right now… and maybe the night before… and the night before… 😉 And for the record this post was written last night… maybe… 😉
If you haven't seen enough ways to prepare oats… here's another one.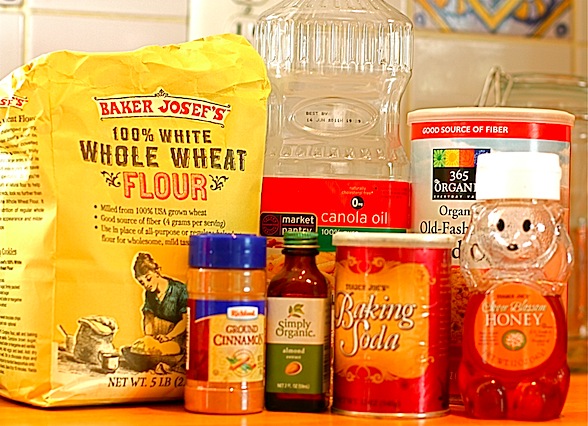 I've been trying to come up with a healthy treat I can put in M's lunch for school. Something that was high in fiber and not too high in sugar. I found a recipe for some oatmeal bars and made a few subs…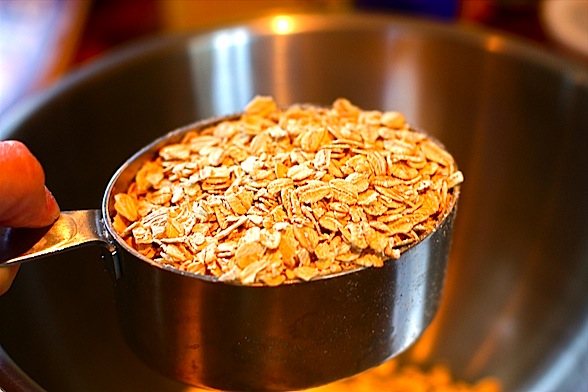 Here's what you're gonna need:
3 cups oats
2/3 cup whole wheat flour
1/2 tsp baking soda
1/2 tsp salt
1 tsp cinnamon
1 egg
1/2 cup canola oil
1/2 cup honey
1 tsp almond extract
1/4 cup water
Preheat the oven to 350 degrees.
You wanna mix all the dry ingredients together and set aside. In a separate bowl, whisk egg, canola oil, honey, almond extract, and water.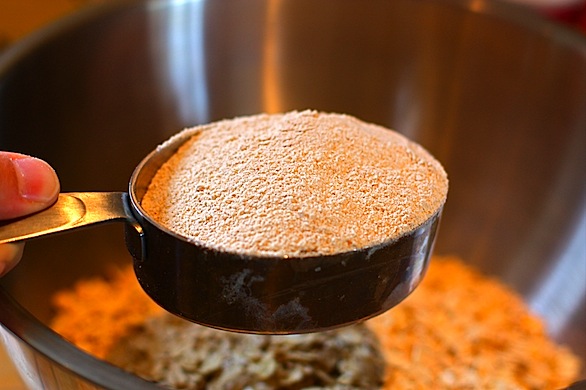 Add the dry ingredients to the wet and mix until combined.
Doesn't that dough look good? I love dough 🙂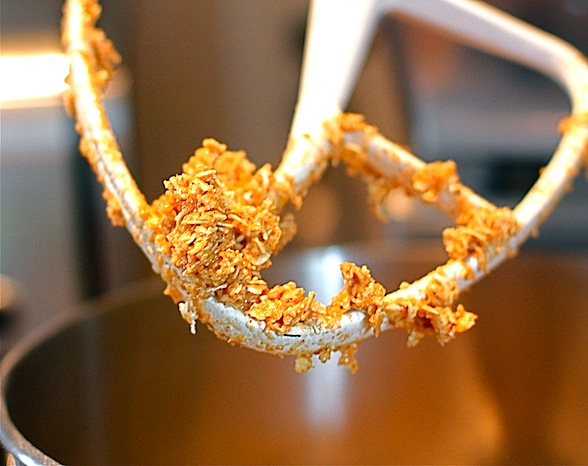 Spray a small pan with non-stick cooking spray and press in the dough…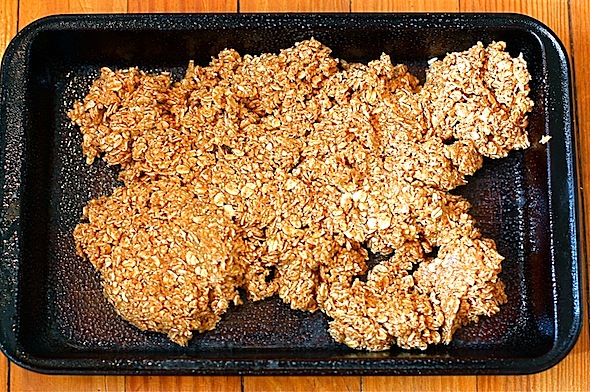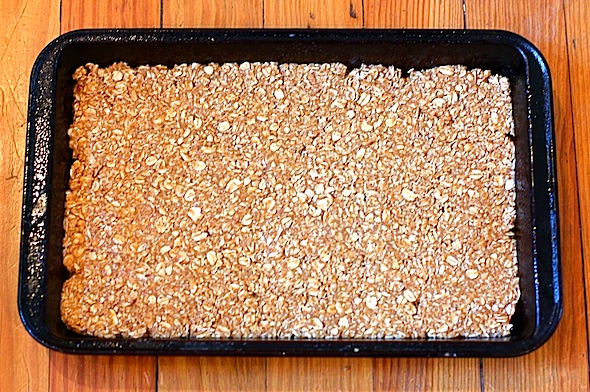 Bake for 12-15 minutes at 350 degrees.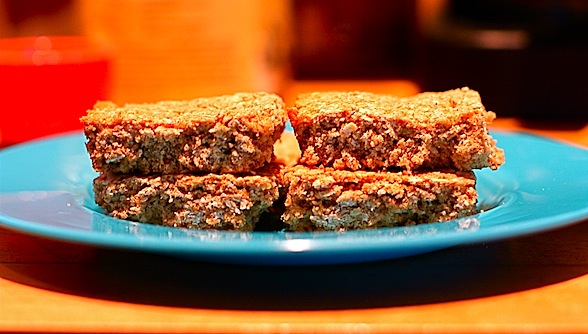 Delicious! You can also mix in chocolate chips, nuts, dried fruit, or whatever add ins you like.
You can bet one of these will be in M's lunch box.