Eight Years….
I made a such a great dinner last night that I just had to share it with you. This is a quick and easy take on chicken cordon blue.
I think I saw this recipe in a Southern Living Magazine… not sure though.
Its super easy…
First you wanna take about a cup of Italian bread crumbs, a little salt and pepper, and put it in a large ziploc bag. Then take some chicken breast tenders that have been cleaned, place them in the ziploc bag, and shake away until they're all coated with crumbs.
Cook them in a large pan with a couple tablespoons of olive oil until browned…. about five minutes on each side.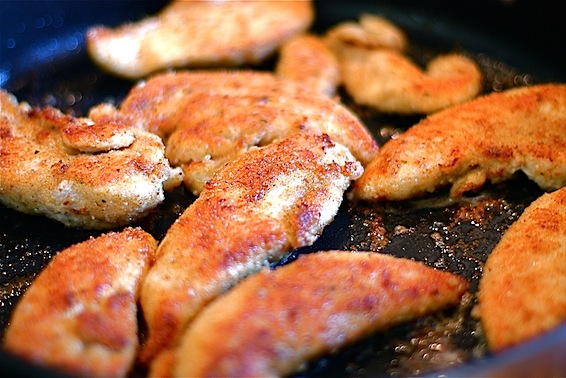 Once cooked, place a strip of canadian bacon on each chicken tender.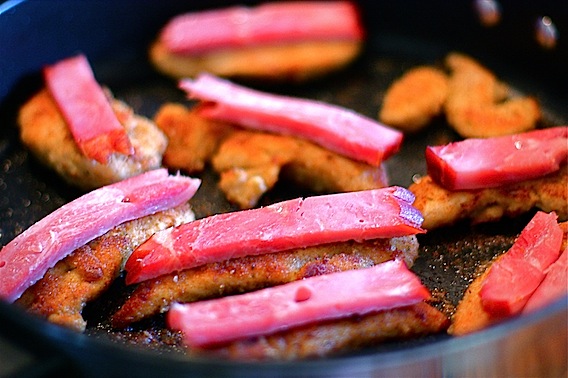 Then place a small slice of swiss cheese on top.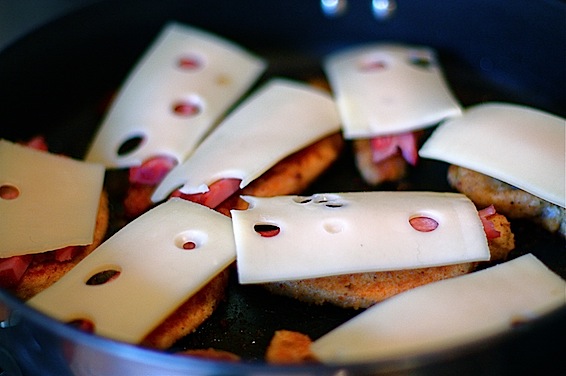 Finally… take the entire pan, place it in the oven and broil for a few minutes until cheese is melted.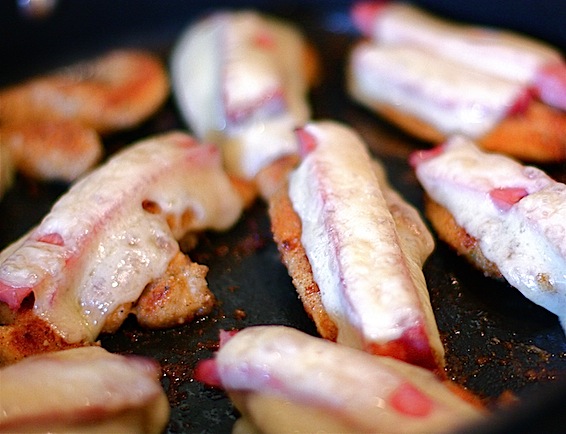 I served this with some Israeli Couscous and sauteed zucchini and mushrooms. This is so good and so easy! Its perfect for a quick dinner.
Eight Years……………
Today… Tim and I are celebrating our eight year wedding anniversary! I can't believe its been eight years. It feels like just yesterday when I was a little twenty-two year old girl, out at a bar, and met this tall handsome man.
Yes… we met at a bar. I wish I had some unique story on how we met… but no… we met at a bar 10 1/2 years ago and have been together ever since.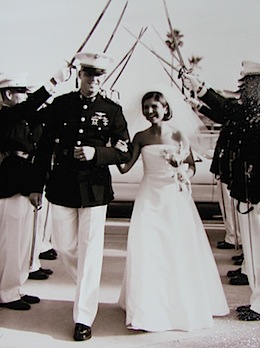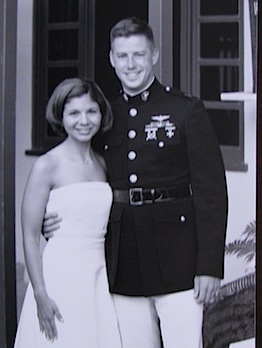 We've been through so much together… and have literally grown up together. He's my best friend and I feel so fortunate to have him in my life.
And now we have Little Miss M… she just brought everything to a whole other level….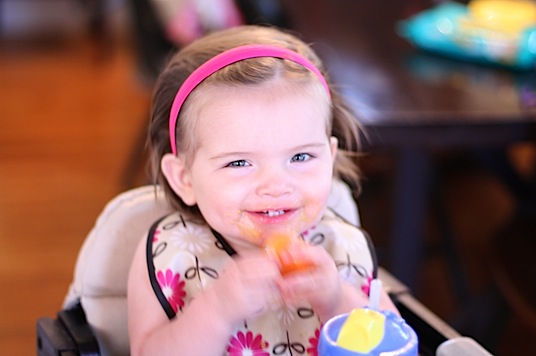 That smile just about says it all…….
…. and on that note…. I'm out….
Have a great Tuesday! 🙂