Family Dinner: Spaghetti Pie + $100 Visa Card Giveaway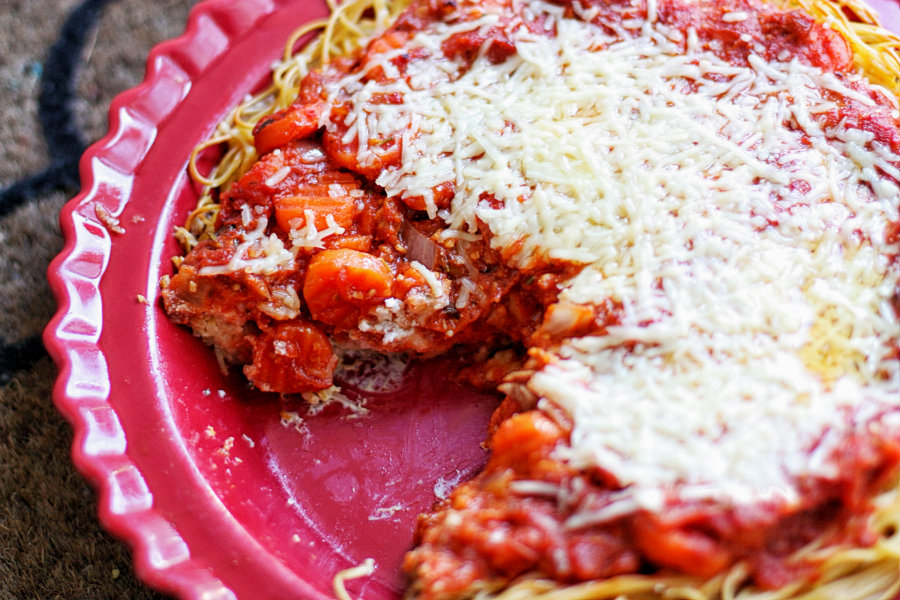 Spaghetti Pie is one of the most requested dishes when it comes to dinner time. My kid's love just about anything with pasta in it, but the idea of serving it like a slice of pie makes it even more exciting for them.
For the sauce, all you do is cook frozen turkey meatballs with a jar of your favorite marinara sauce. For extra nutrition I added frozen carrots (which my kid's loved), frozen chopped onions, and frozen chopped bell peppers.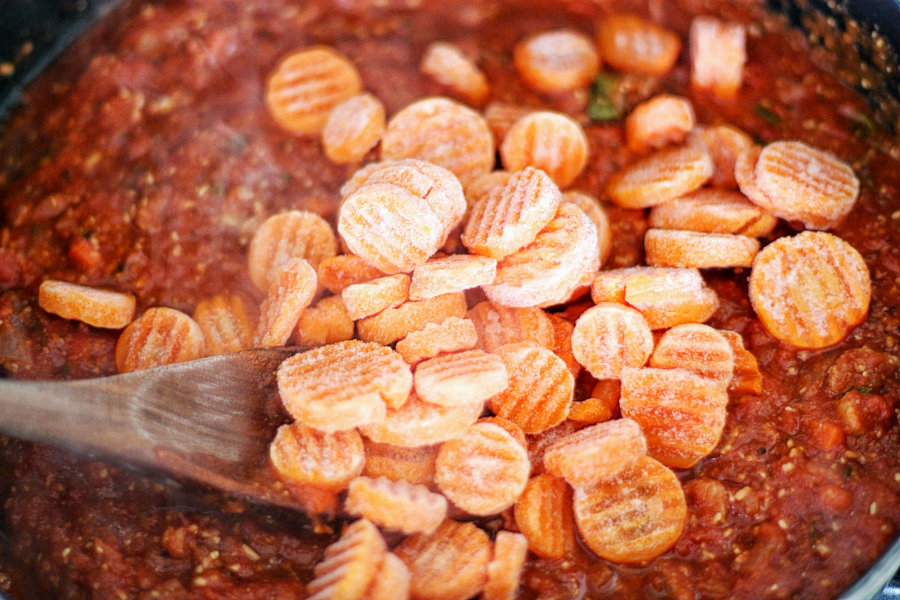 Once the sauce & spaghetti are cooked, you layer in a pie dish using the spaghetti as your crust, then spread your ricotta cheese mixture over the spaghetti, top with your sauce and some mozzarella cheese for the finishing touch. This takes about thirty minutes to bake. Let it cool for about ten minutes so it can set, then serve it up in slices. It's the perfect one dish dinner!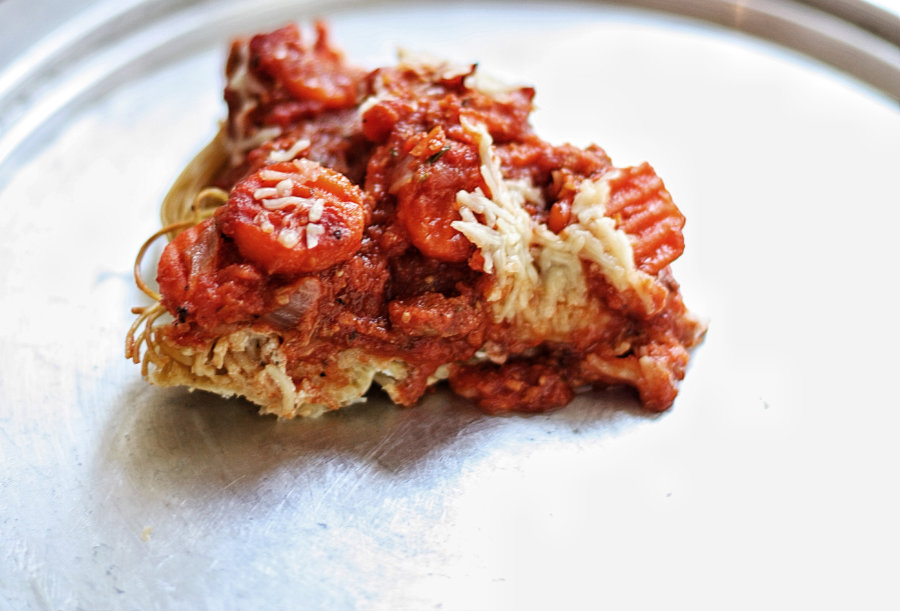 Ingredients:
1/2 package spaghetti (I like Barilla Plus)
2-3 tablespoons olive oil
1.5 cups cooked frozen turkey meatballs
1/2 cup chopped frozen onions
1/2 cup chopped frozen bell peppers
1/2 cup frozen diced carrots
1 tablespoon garlic powder
2 eggs
1 cup parmesan cheese
1 cup ricotta cheese
1 tablespoon Italian seasoning
16 oz jar of your favorite marinara sauce
3/4 cup mozzarella cheese
Directions:
Preheat oven to 350 degrees
Spray deep pie dish with non-stick cooking spray. Boil spaghetti for no more than 10 minutes. Drain coat with 1 tablespoon olive oil, set aside.
While the spaghetti's cooling, mix the ricotta, 1/2 cup parmesan cheese, and Italian seasoning. Set aside. In a large saucepan, heat one tablespoon olive oil to medium heat, saute chopped onions, peppers, and carrots for a few minutes until tender. Add turkey meatballs (frozen),garlic powder, and marinara sauce.  Add salt & pepper to taste. Let simmer until turkey meatballs are completely thawed. Set aside.
Whisk 2 eggs with 1/2 cup parmesan cheese. Toss egg mixture into pasta. Pour pasta into pie dish and form a pie crust shape with the pasta. Spread ricotta cheese mixture over pasta. Pour meat sauce over cheese mixture. Top with mozzarella.
Bake for 30 minutes. Once cooked, remove from oven and let set for about 15 minutes.
Now for the VISA CARD GIVEAWAY!!!
This Giveaway is closed
NFRA is a non-profit trade association representing all segments of the frozen and refrigerated dairy foods industry, including distributors, logistics providers, manufacturers, retailers/wholesalers and suppliers. Headquartered in Harrisburg, PA, NFRA is the sponsor of March National Frozen Food Month, June Dairy Month, June/July Ice Cream & Novelties promotion and October Cool Food for Kids educational outreach program. NFRA provides consumer information such as food safety guidelines, meal preparation tips, recipes and sweepstakes opportunities at EasyHomeMeals.com.For additional information on NFRA or to find recipes or tips, visit NFRAweb.org or EasyHomeMeals.com.
This post sponsored by NFRAweb.org. I was compensated for my time. All opinions 100% mine.