Fast Like Ninja!
This chick…
Yes, this sweet & innocent looking one…. is fast and sneaky….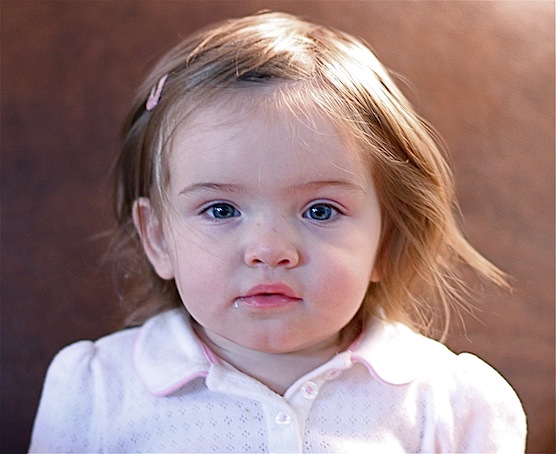 You see… we have rules in our house… and she knows it.
Safety Rule #1: No climbing stairs without mommy or daddy!
One minute she's pulling on my legs as I wash dishes, then goes to grab a toy, and poof…. she out… fast like ninja…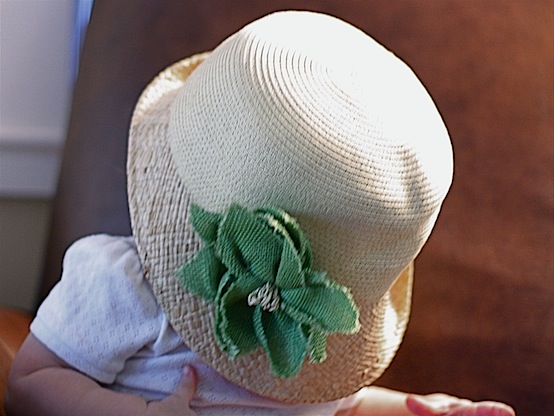 When you have a kid… Silence = Trouble…
After a sprint up the stairs… there she was… putting on the new hat I purchased from the sale bin at Anthropolgie.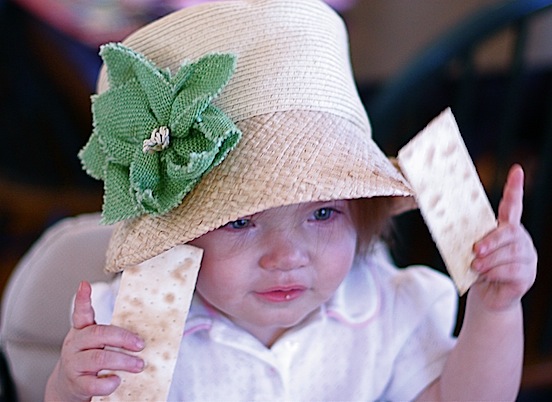 She cried when I tried to take it off… so she ate her snack with my new hat on….
I'm not a fan of her ninja like skills… but she sure did look cute in that hat!