Favorite Recipes to have on Hand…
Hi Weekly Bite readers!
My name is Marci and I blog at 
www.marcigilbert.com
. I am 27 years old and live in Houston, TX with my husband and one year old puppy. I love cooking and baking and try to make everyday recipes a little healthier, but still indulgent and flavorful. I love reading Weekly Bite for the beautiful photos, easy and simple recipes, and I love the cute pictures of her family. Today I want to share some of my recipe staples that I always have on hand.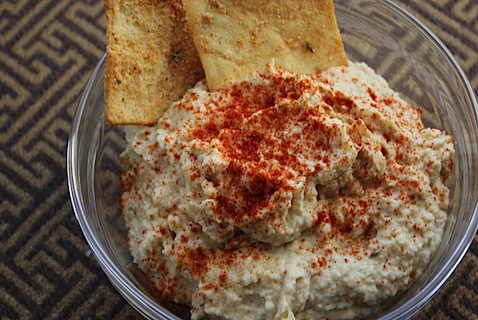 Hummus is my favorite dip. I feel like I am a hummus connoisseur. I have tried many store brands, eaten it at restaurants, but I really love my own recipe best. It is based on the hummus recipe from Terry Walters book,
Clean Food
. I make this every week to snack on or take for lunch with carrots, crackers, and any other vegetable. We love our hummus! The recipe has simple and clean ingredients, and you can doctor it up by adding any herb to the mix too, or even spinach or 
avocado
.
2. Homemade Larabars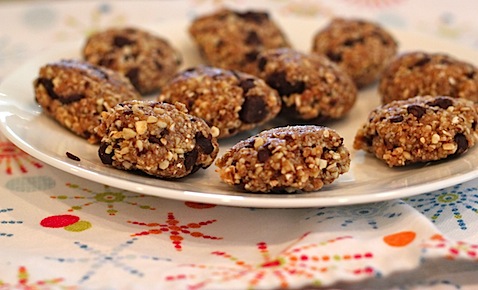 I call these nut balls, you could call them raw truffles. They are most similar to a Larabar with a short ingredient list. I eat these usually as a snack to hold me over to a meal. I keep them frozen and have many varieties on hand always. My favorites include
cherry pie balls
, 
cookie dough balls
,
cocoa nut balls
, and 
cinnamon raisin balls.
(the last one is a weak picture, it was in my first days of blogging)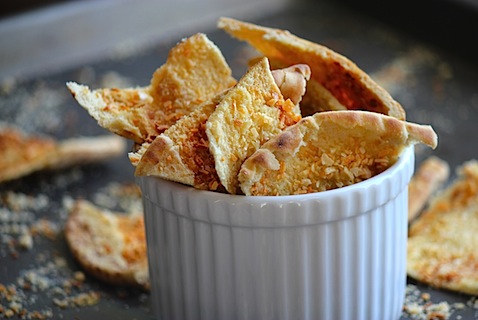 This recipe is a family tradition. It is always at my grandparent's house and makes the house smell so buttery and cheesy. It's simple with strong flavors. Not exactly a healthy food, but a good crunchy treat.
4. Cookies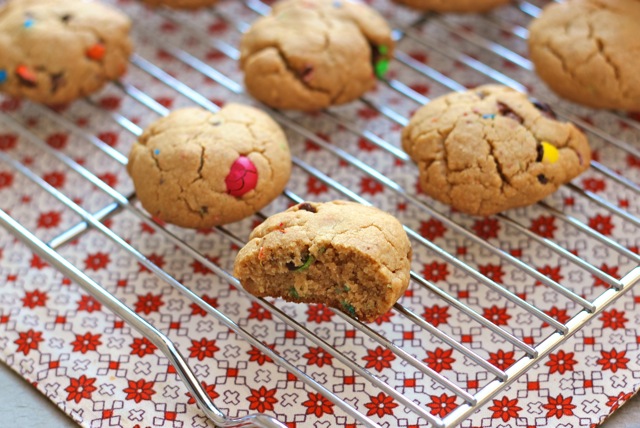 I am a cookie person. I love to bake, and keep most of my baked things in the freezer for quick grabbing, but still out of sight. This one is a pretty one for summertime, and colorful for kids too. It's a 
peanut butter M&M cookie.
I also love these 
Oatmeal Raisin cookies
, and 
Tollhouse cookies
are another family staple for a treat.
I promise I eat a lot of fruits and vegetables, but I have a strong sweet tooth and work at finding healthier alternatives. I hope you've enjoyed a look into some of the frequent foods I eat.
Marci 🙂