Feeling Nostaglic…
The Eyes of Texas are shining with approval right now… Lets all take a moment and show a little respect for the famous Frito Pie.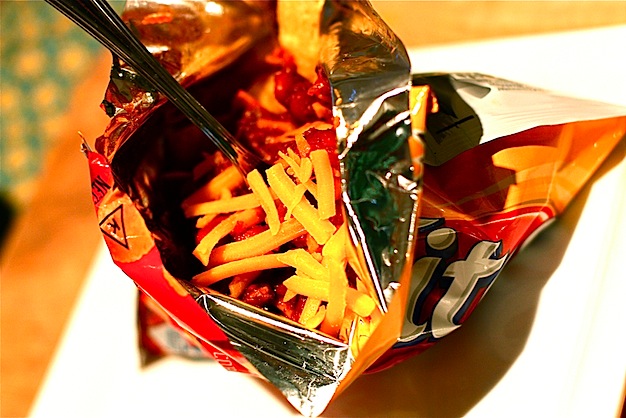 I was feeling rather nostalgic over the weekend thinking about my childhood memories.
Our summer weekends were mostly spent at the ballpark. You see, my brother was a little league all star. This meant lots of baseball practices, lots of games, and weekend trips. We basically lived at the ballpark.
When you're in junior high like I was the baseball park = lots of cute boys.
My heart would flutter and butterflies would fill my tummy every time we pulled in the parking lot.
I would put on my cutest clothes, make sure my hair was fixed (think fluffy bangs), sneak a little of my moms eyeliner, pinch my cheeks so it looked like I had blush on. Then walk over to the concession stand and order a Frito Pie.
Sexy… I know…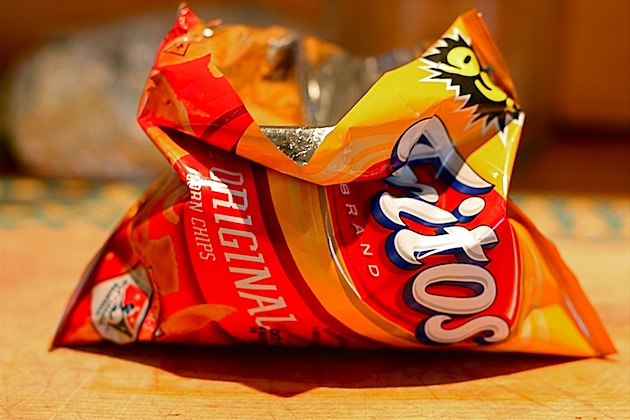 I realize there's probably classier ways to eat this. But every time I ordered it, they served it straight out of the bag.
You can enjoy this classic meal in three simple steps.
Step 1: Get a bag of Fritos and open it from the side.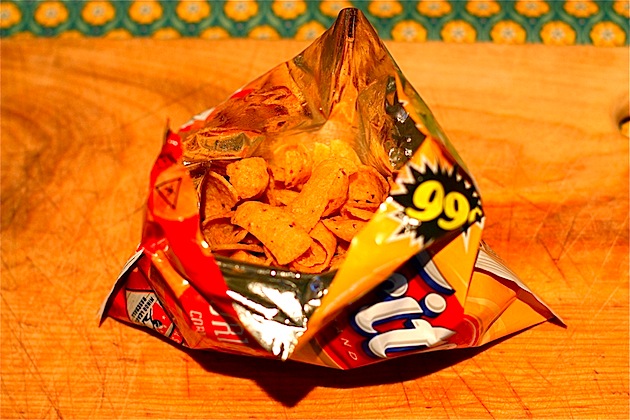 Step 2: Pour your favorite chili right on top of the Fritos. I like to use my turkey chili recipe 🙂
Step 3: Sprinkle some cheddar cheese on top & Enjoy!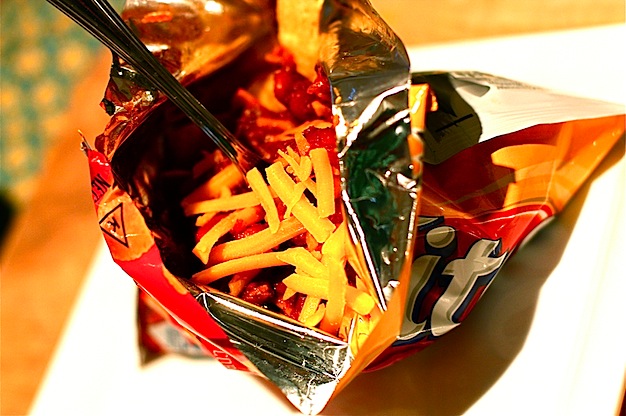 If you're feeling brave, you can throw some sliced jalapenos in there.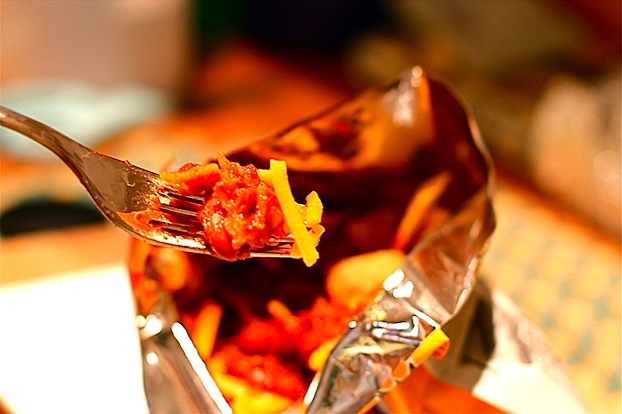 I made a big ole' pot of turkey chili over the weekend and devoured my frito pie!
Just in case you're looking for an easy recipe… here's mine.
Turkey Chili
1 pound lean ground turkey
1 onion chopped
olive oil
2 cups water
1 28 oz can crushed tomatoes
2 16 oz cans kidney beans (rinsed and drained)
5 cloves minced garlic
4 tablespoons chili powder
1 tsp cumin
1 tsp cayanne pepper
1/2 tsp paprika
1 tsp salt
1 tsp pepper
In a large pot, drizzle a little olive oil and cook onion for about 8 minutes. Add turkey and cook until browned. Add water, tomatoes, garlic, and seasonings. Add kidney beans. Bring to a boil, then reduce heat, cover, and let simmer for 90 minutes.
Enjoy on its own, or in a Frito Pie 🙂