Freezing Herbs & Ball Canning Prize Pack Giveaway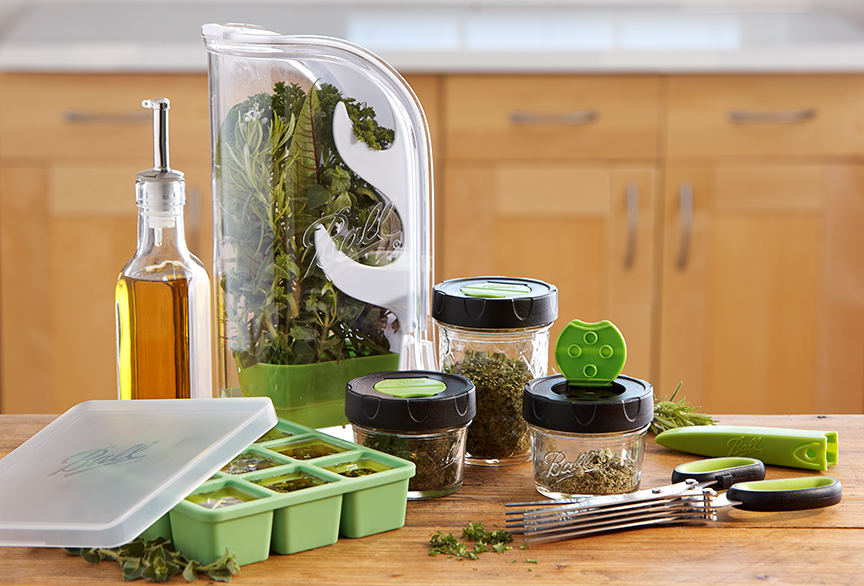 We grow so many herbs during the summer it's such a shame to let them go to waste during the winter season. Ball Canning makes it super easy to freeze and dry your herbs to last during the winter months. I am a HUGE fan of their five blade scissor's. They are the best for cutting fresh herbs.
How to freeze your herbs:
Clean your herbs well, then chop into fine pieces using the five blade scissors.
Measure 2 tablespoons of hears and place them in a tray cube cavity
Add 1.5 tablespoons of cooking medium/liquid such as olive oil or butter. Gently compact the herbs so that they are completely covered by the liquid.
Once done preparing the cubes, close the tray with the snap on lid and place in the freezer.
For best results, transfer the already frozen starter cubes to an airtight sealed container. Try the Ball brand Freezer jar or use Ball brand jars that are freezer safe. Use your herb cubes within 6 months of freezing.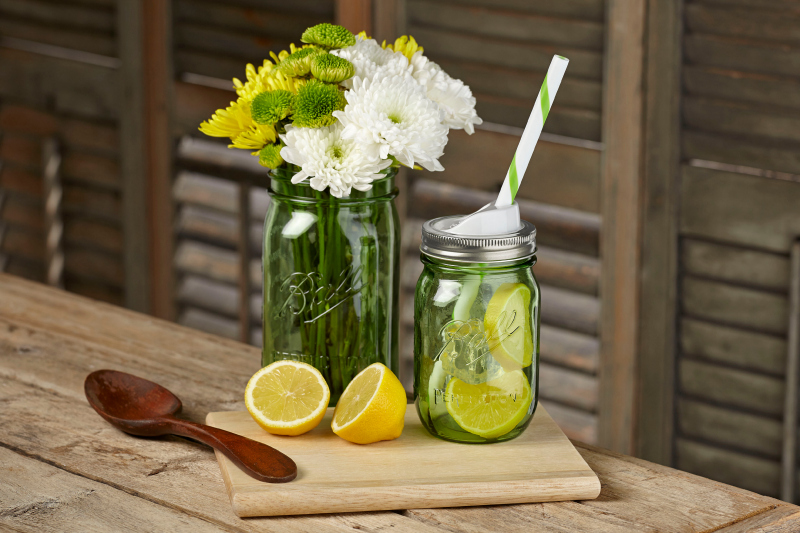 Ball Canning Company is all about preserving.  They are having their annual Can-It Forward Day this Saturday and will have live demonstrations and seminars on their website.  I am very new to canning and freezing herbs to I am excited to watch and learn! In celebrating of National Can-It Forward Day, Ball Canning is offering an awesome prize pack for one reader of Weekly Bite.  This is one great prize pack!  Check out what one winner will receive:
Quart-Sized Case of Spring Green Heritage Jars
Pint-Sized Case of Spring Green Heritage Jars
Fresh Herb Keeper
Dry Herb Jars
Frozen Herb Starter Trays
5 Blade Herb Scissors
Ball Blue Book of Canning
I can vouch for everything in this prize pack. The herb starter kits are so useful and the Green Heritage Jars are so cute and make any kitchen or flower arrangement look amazing!
To enter, all you have to do is leave a comment on Weekly Bite. For additional entries, leave a comment stating you are following me on Facebook, Pinterest, or Instagram.
This is an awesome prize pack. Good luck!!!!
This giveaway is open until Tuesday night 🙂