Frozen Lemonade Pie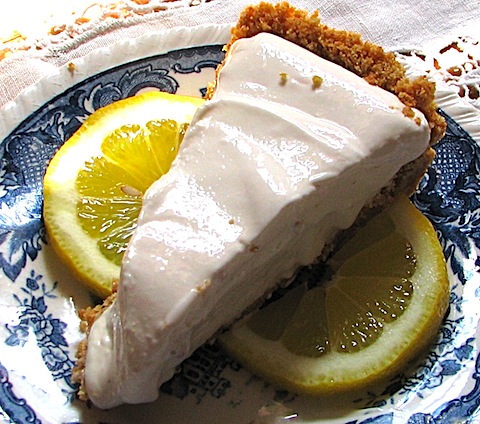 I have a confession to make…. I'm a procrastinator… big time!
For being the control freak that I am, you'd think I'd stay ahead of the game…
Nope… not me.
Things I like doing… I'm on it! I can get it done right away…
But things I don't want to do… I procrastinate.
For example… my closet… I wrote a few months back how organized I am except for my closet. I have a massive closet situation.
Three months later my closet still wasn't organize! It wasn't until the temps in DC hit the mid eighties that I realized I had to switch out all my winter clothes for my spring and summer clothes. This past weekend I FINALLY organized my closet!
I'm also a last minute person. I work best under pressure.
A good example would be this blog post… I can spend hours looking at the computer screen thinking of what to write… but the post doesn't actually get written until the very last minute.
Why do I do this? Does this every happen to you?
Okay… I'm done babbling!
Moving on….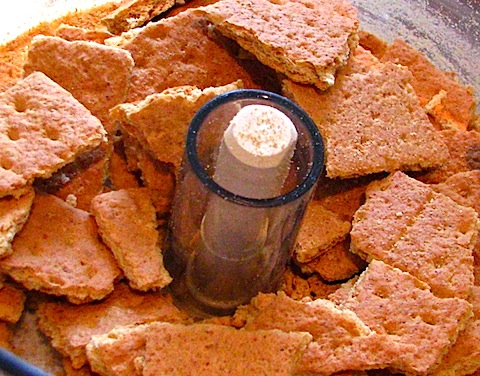 I first had this frozen lemonade pie seven years ago. We had just bought our first house in San Diego and decided to have some friends over for dinner.
Our friend Anthony said he had dessert covered.
Again… being the control freak that I am…. and knowing Anthony so well… I was worried.
What would he bring?
Could this single life of the party bachelor even cook?
Would it live up to my standards?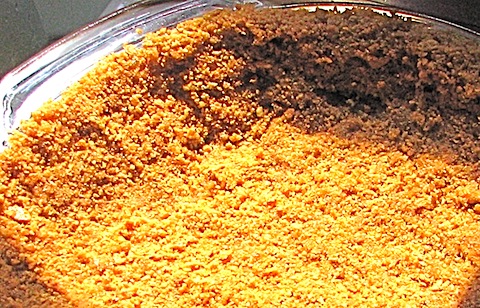 Oh my heavens! This pie exceeded my expectations!
Ever since that day, seven years ago… this pie has been in my life.
What was shocking to me was how incredibly easy it is to make!
Its just a graham cracker crust and then the filling… which only has three ingredients!
Its so easy that even a single bachelor like Anthony can pull it off!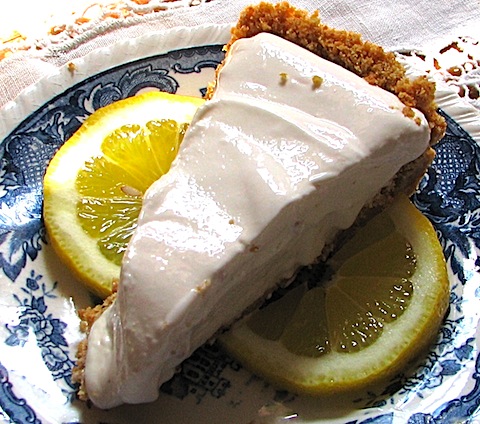 If you've never had this pie before… go make it… right now!
This is perfect for summer parties and get-together's!
Or you can make this now! You don't need an excuse to make this fabulous pie.
Ingredients:
2 cups graham cracker crumbs
1/ 4 cup sugar
3 tablespoons melted butter
(or you can just by a pre-made graham cracker crust
1-12 oz container cool whip
1 can frozen lemonade, thawed
1-14 oz can sweetened condensed milk
Directions:
Preheat oven to 350 degrees.
Combine graham cracker crumbs, sugar and butter. Once mixed together, press into a pie dish covering the bottom and the sides.
Bake crust for 7 minutes then cool completely.
In a large bowl, combine cool whip and thawed frozen lemonade. Gently mix to combine. Slowly fold in sweetened condensed milk. Gently mix to combine. Make sure the mixture doesn't get too soupy.
Pour lemon mixture into graham cracker crust.
Freeze overnight.
Serve directly out of the freezer.
If this pie stays out in the heat too long, it will melt like ice cream so be sure to keep any leftovers in the freezer.
Enjoy 🙂
~~~~~~~~~~~~~~~~~~~~~~~~~~~~~~~~~~~~~~
Question of the Day?
Are you a procrastinator? Do you have any tips for me to kick the habit?