fruit salsa – kiddie style
If you're looking for a holiday snack or appetizer for the kiddos… this is it!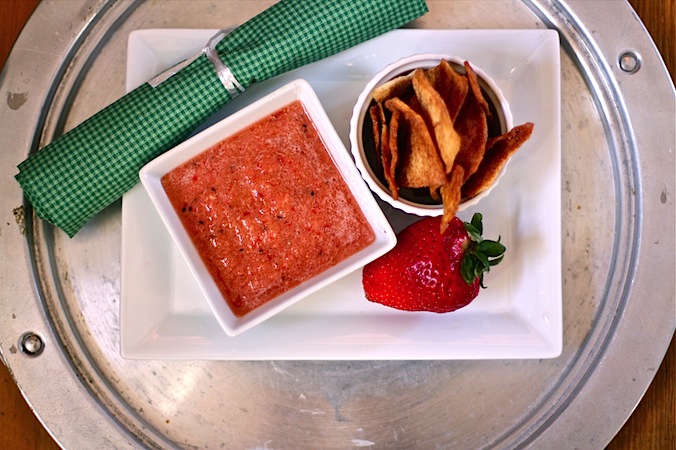 When I first heard of this fruit salsa I had my reservations. This Texas girl likes her salsa hot and spicy… not with fruit.
Once I tasted it I was totally on board!
I can't take credit for this creation. Kelsey's mom is the genius behind this.
Every little kiddie function we had, Angela show'd up with her fruit salsa and the kids ate it up! It wasn't until I saw M devouring it that I thought I'd give it a try.
Oh. My. Word. This is so delicious and refreshing.
Fruit salsa + cinnamon sugar pita chips = perfect holiday appetizer/snack for the kiddos. (and grown up kiddos too 🙂 )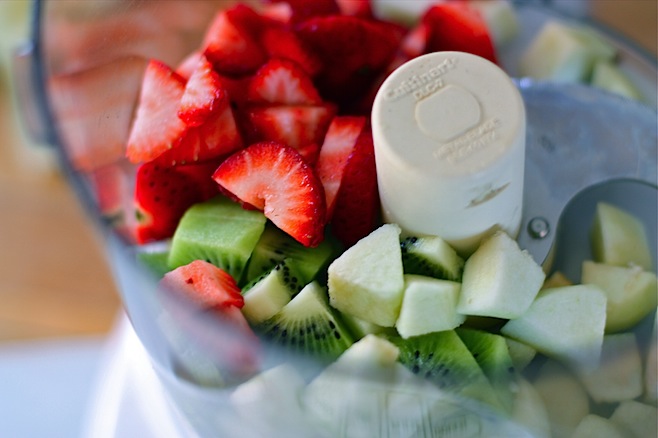 The ingredients are simple:
1 apple, peeled, cored, & chopped
5 strawberries, chopped
1 kiwi chopped
2-3 tablespoons orange juice (depending on the thickness you like)
1-2 tablespoons agave nectar (more or less for sweetening)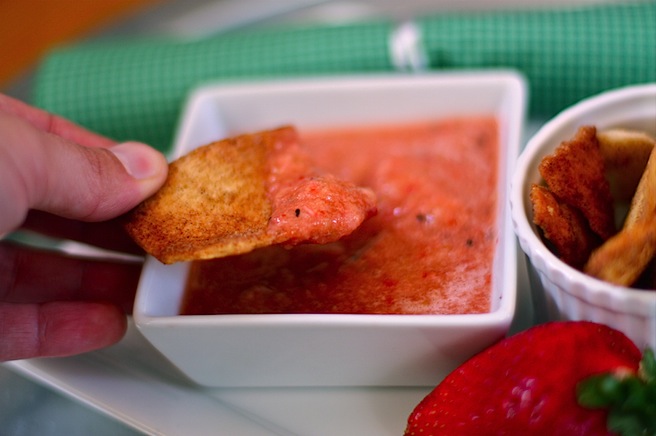 Put all the ingredients in a food processor and pulse away. You can make it as chunky or as smooth as you like.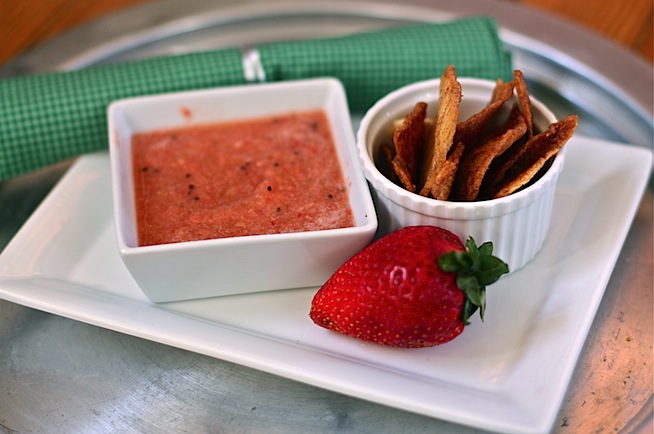 Serve immediately or store in the fridge in an airtight container until ready to serve. Serve with cinnamon sugar pita chips.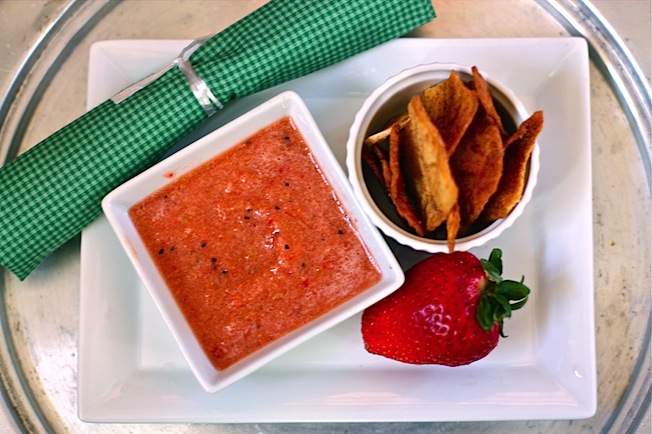 M loved this so much she barely ate the pita chips. She would dip the pita chip in the salsa and lick the salsa off. And the proceed to double dip, and double dip, and double dip.