Full Bloom & Easy Turkey Tacos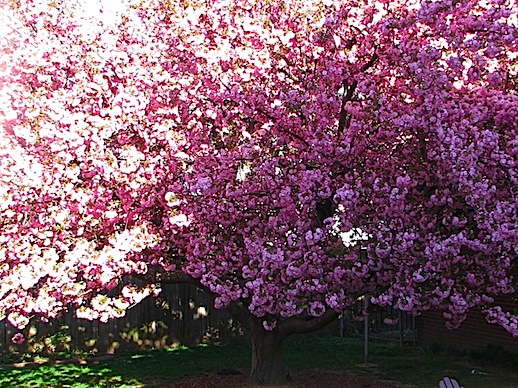 Hi There 🙂
Remember in one of my old posts I mentioned we had a giant cherry blossom tree in our back yard?
I got a few emails to post a pic of the tree in bloom…
Here it is! It's ginormous!! So huge that the whole tree couldn't even fit in the camera frame!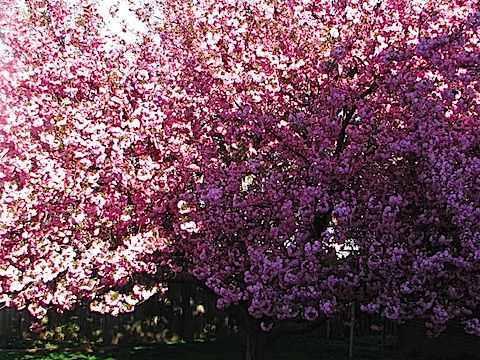 To me it looks like bunches of cotton candy hanging off the tree!
So… the past couple of days, DC has had temps in the low to mid nineties! This little tease of summer is nice…. except for one thing….
Our air conditioner is broken!!!
Not Cool! We've been waiting for our regular AC guy to show up… I'm giving him one more chance and then I'm calling someone else.
M and I have been wearing shorts and tank tops all week!
I think knowing the temps will be in the sixties this weekend is what's giving me patience.
Or the fact that I might be procrastinating again…. 😉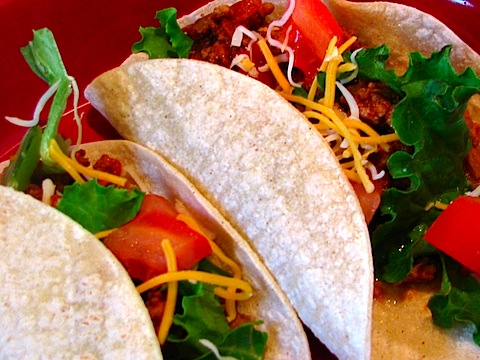 Now that I'm home full-time, I have no excuse to not have a plan for dinner!
I've started making a weekly dinner menu and taking a mid-week grocery trip to make sure we are all stocked up on the essentials.
My husband loves anything in a taco or burrito form.
Other than pizza… he thinks tacos and burritos are the perfect food.
The easy short-cut I use for the taco meat is to cook the ground turkey through, then add 1-2 cups of salsa to the meat. Then I add chili powder and cumin and let it simmer for while. Its so good and so easy!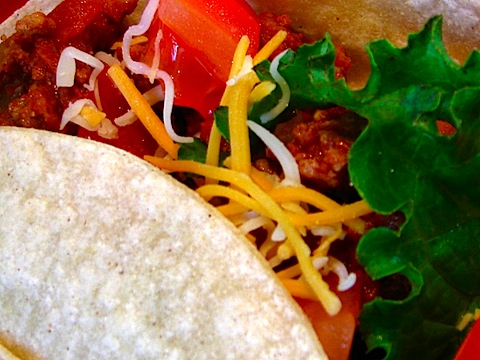 Ingredients:
1lb lean ground turkey
1-2 cups salsa
2 tablespoons chili powder
1 tablespoon cumin
salt & pepper to taste
corn tortillas
taco fixins' (lettuce, tomato, jalepnos, cheese, light sour cream, etc…)
Directions:
Spray a medium sauce pan with non-stick cooking spray. Cook the turkey until brown. Add salsa, chili powder, and cumin. Let simmer for ten minutes over medium-low heat. Add salt & pepper to taste.
Wrap corn tortillas in a paper towel and heat in the microwave for about 20 seconds or until softened. Assemble tacos and enjoy!!!
~~~~~~~~~~~~~~~~~~~~~~~~~~~~~~~~~~~~~~~~~~~~~~~~~~~~~~~~~~~~
Question of the Day?
What's your favorite reality television show? Right now I'm loving Real Housewives NYC. I also really liked watching "Rock of Love!" It's like watching a train wreck!!!
Have a great day!