Fun Holiday Gift For Teachers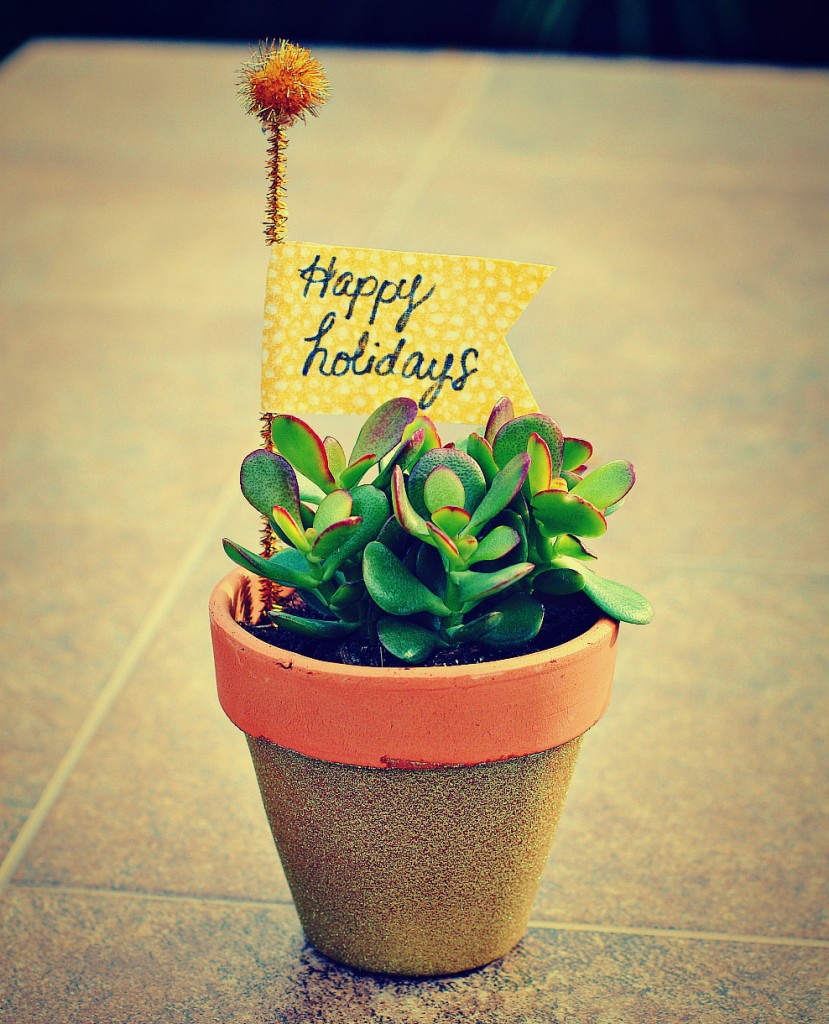 Hi! I am so excited to share this fun gift idea with you today. Every holiday season I am always trying to come up with unique & creative gifts for my kid's teachers. For the longest time I was buying them gifts cards, then one year there was a sign on the door saying 'No Starbucks gift cards please'. The teachers claimed it was a prank pulled by another teacher, but needless to say I took the hint.
Since M loves gardening and planting, I figured gifting a cute plant would be a fun idea. It's easy to make and very affordable. You can use any plant you like such as herbs, but we chose succulents since they require minimal watering.
Here's everything you need for this fun gift: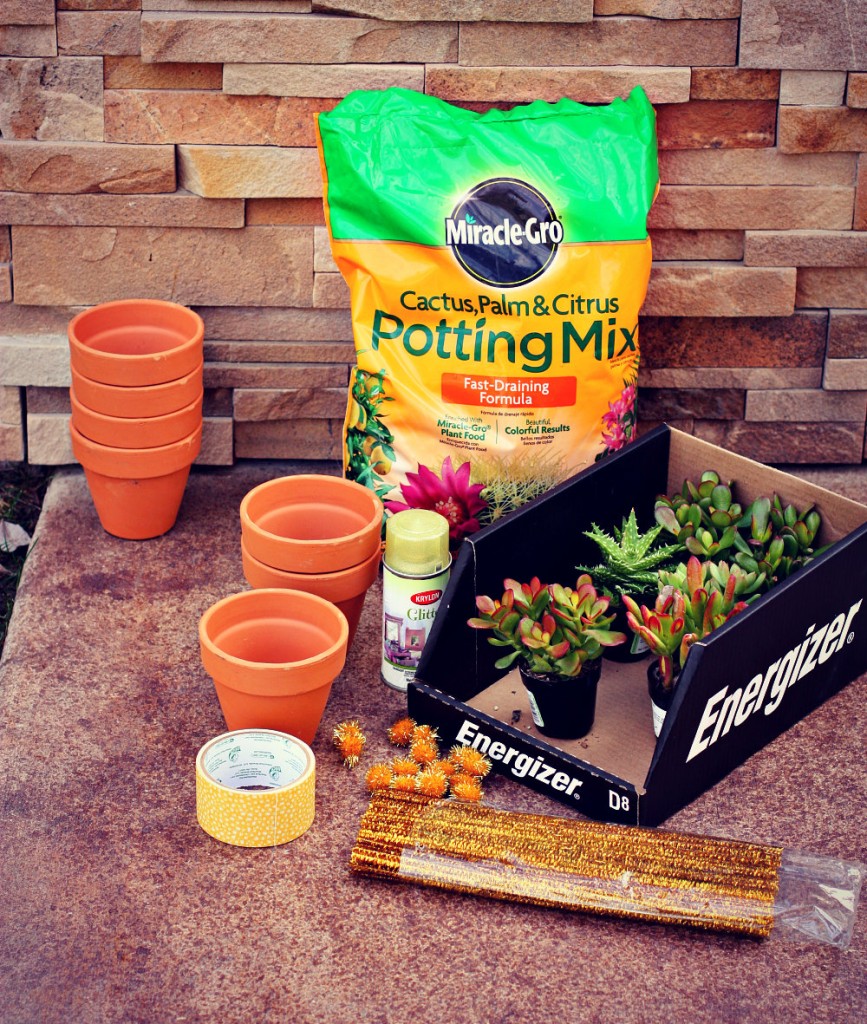 4 inch clay pots (about 75 cents each)

succulents (about $1.50 each)
potting mix
gold glitter spray paint (we use krylon glitter paint purchased at Michael's)
blue painters tape
gold pipe cleaners (found at any craft store)
gold pom poms (found at any craft store)
fabric tape (purchased at Michael's)
hot glue gun or any type of strong glue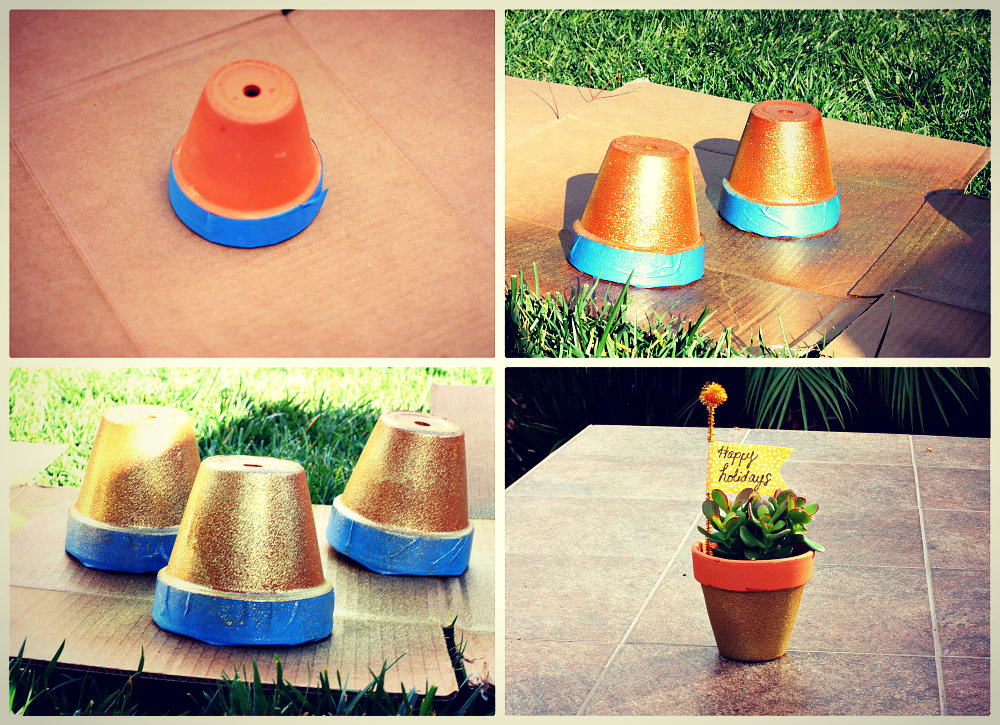 First you want to tape off the rim of the pot with blue painters tape. Turn the pots upside down then coat with glitter spray paint. It took two coats of spray paint to get the glitter look we wanted. Once the pots are dry, remove the blue painters tape and plant your succulents (this was M's favorite part).
Next, glue the gold pom pom to the top of the gold pipe cleaner. Once dry, fold the fabric tape over the pipe cleaner and personalize it with you favorite holiday message. The final step is to decorate the plant by sticking your pipe cleaner into the pot.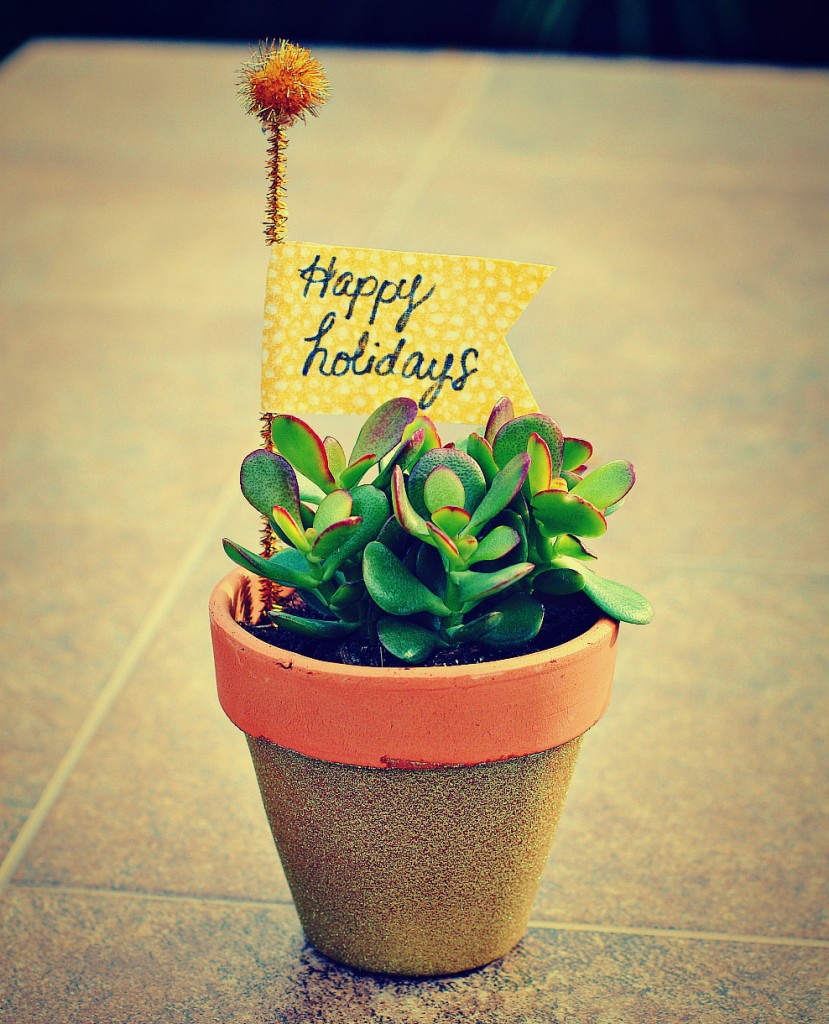 My girls and I had so much fun making these together! They can't wait to give them to their teachers.
What are some of your favorite gifts for teachers? I am always on the lookout for new ideas!
p.s. I was so flattered to be featured & interviewed by the lovely Lauren from Blissful Happenings. Be sure to check it out!