Garbanzo Bean Salad
Do you ever have one of those days when you're super busy… yet get nothing done?
This was one of those days.
It started with a wake-up call at 4:30 a.m.
This is what happens when your baby has her four top teeth coming in…
Yes, you read that correctly… FOUR!!!!
I tried everything to help her get back to sleep but she wanted nothing to do with it. She was wide awake.
By 5 a.m., I had coffee brewing and she was playing in the living room like it was the middle of the afternoon.
All I could think of was why she had so much energy and I wanted back in my bed?
Oh… that's right… she went to bed at 7:30 and I went to bed at 11:45.
Joy!
I did manage to make a batch of this garbanzo bean salad to have on hand for quick lunches.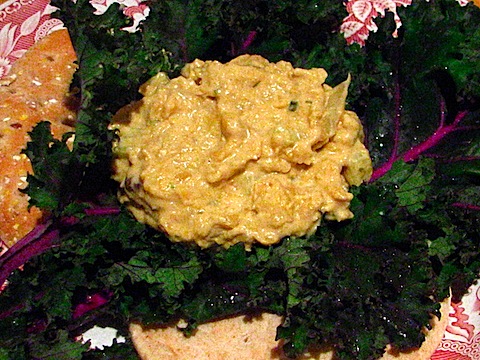 I one of my other posts I mentioned that I sometimes like my hummus chunky.
I love putting this salad in sandwiches. It tastes so hardy with big chunks of garbanzos.
To get the beans the right consistency, I pulse them in the food processor about four or five times.
Just quick pulses… you don't have to hold it down too long.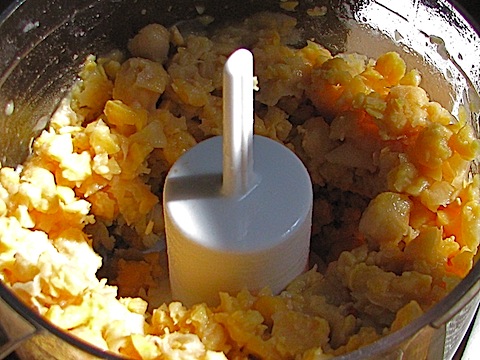 I love eating this smashed between two slices of bread.
Scooped up with pita chips.
Spread inside a wrap with tons of veggies.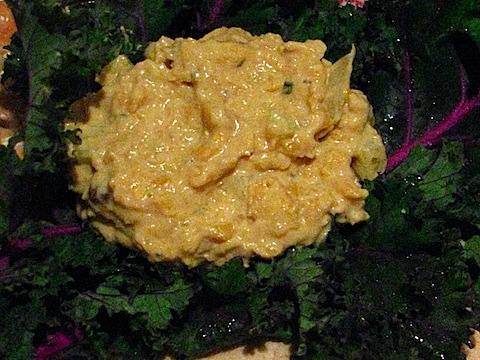 Adapted from Eat Drink & Be Vegan
Ingredients:
1 15 oz can garbanzo beans drained and rinsed
1/2 cup chopped celery
1/3 cup raisins
1/4 cup Annie's Goddess Dressing
1/4 Light Mayo or Vegannaise
3 tablespoons nutritional yeast (optional)
1 tablespoon tahini
Juice of 1/2 lemon
Directions:
Pulse garbanzo beans in food processor about 4 or 5 times until chunky, but not pureed.
Combine Goddess dressing, mayo, nutritional yeast, tahini, lemon juice, and salt. Mix until combined.
Add dressing mix to garbanzo beans. Mix well. Add celery and raisins.
Enjoy!
Happy St. Patty's Day 🙂