golden raisin quinoa pudding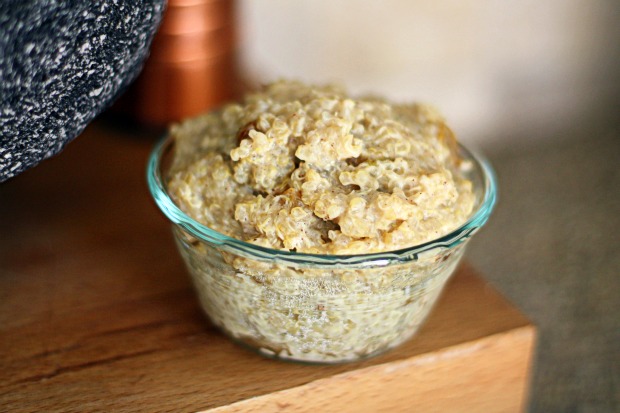 The day before I gave birth to LK, Mr. Weekly Bite went on a mass grocery shopping trip. He did the same thing just before I had M. He comes home with all sorts of food. Vacuum packed tuna, canned chicken, boxes of mac-n-cheese, frozen burritos, canned vegetables, etc… He's shops like we are being held in some sort of underground shelter. His heart is in the right place, but I'm just baffled at the items he comes home with.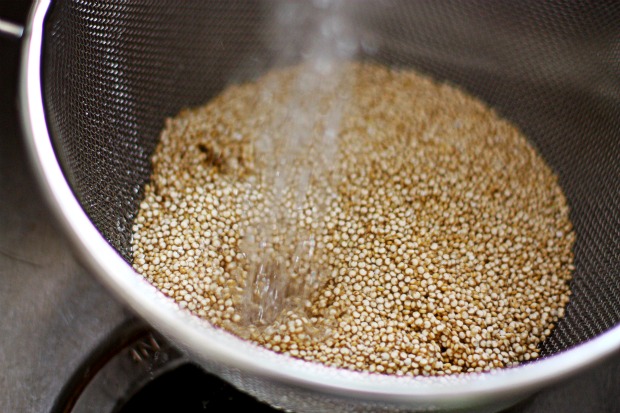 This time around was no different. He came home with all the basics plus more… including prepackaged, pre-made, jello. Not just any jello. It was fruit flavored gelatin that is stored at room temperature.
It's been ages since I had jello… but doesn't it have to be refrigerated?!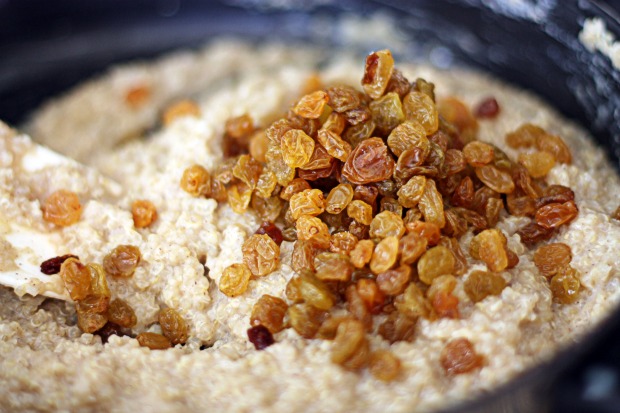 M did have a couple of those jello cups, and like every kid… she loved them.
This raisin quinoa pudding is my way of making up for those jello cups. I served it for breakfast the other day and kept my fingers crossed that she would like it.
Low and behold, my little adventurous eater devoured it! This is fast becoming one of her favorite breakfast meals.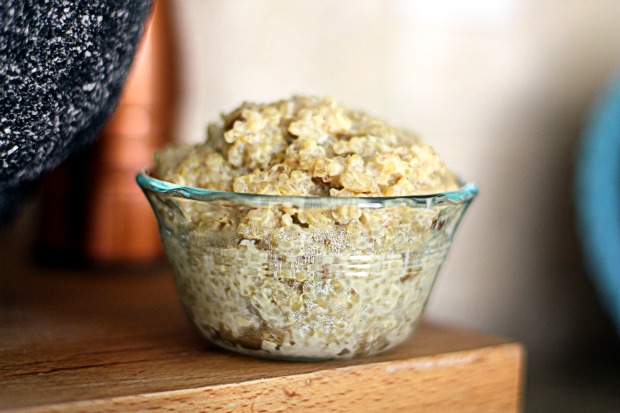 This tastes great both warm and cold.
Golden Raisin Quinoa Pudding
3 cups skim or 2% milk (sub with almond, or coconut milk)
3 teaspoons vanilla
1/4 cup turbinado sugar (or whatever sugar you have on hand)
pinch of salt
1/4 cup water
1 teaspoon cinnamon
1 cup quinoa
1/2 cup gold raisins
Place the quinoa in a strainer and rinse with cold water for a few seconds.
Combine the milk, water, sugar, salt, cinnamon and vanilla in a medium saucepan and bring to a simmer. Add the quinoa and stir. Reduce heat to medium low, cover and cook for about 30 minutes, stirring every few minutes to avoid sticking.
Remove from heat and stir in raisins. Let cool to room temperature or in the fridge.