Greek Orzo Pasta Salad
My website is fixed! Please update your Google Readers http://weeklybite.com/feed/
Hello There!
It's Thursday! Sweet!
Thursday is my third most favorite day of the week… which leads to Friday…
Friday is my second favorite day of the week… I love Friday! Mainly because I know I don't have to prep for work the next morning, or get my daughter prepped for daycare. I love Friday because I can come home and relax…
Can you guess what my favorite day of the week is?
Saturday is my most favorite day of the week…
Reasons I love Saturday:
I don't have to wake up at the crack of dawn to get a workout in before my husband leaves for work.
I can sleep in (if my daughter lets me.)
I can stay in my pj's if I want.
Do some house chores (yes, I enjoy doing these.)
Work on blog posts for the coming week.
Do fun cooking/baking for the blog and my family 🙂
Grocery shopping trip done by me!
Grocery shopping is something I love doing. I do most of the shopping and know exactly what to buy for the week.
Every two or three weeks, my husband likes to do a massive grocery shopping trip.
He comes home with all sorts of stuff. The staples he always buys are yogurt for himself (he never buys the yogurt I eat), many many loaves of bread (he likes to freeze them), protein bars (only the ones that he likes), cereal (if I don't give him a special list he will only buy "Honey Bunches of Oats"), and MEAT. He'll come home with massive quantities of chicken and steak. He always buys meat. Mainly steak.
Every weekend I ask him what he wants to eat. I don't know why I ask him, because he always says the same thing… "STEAK!"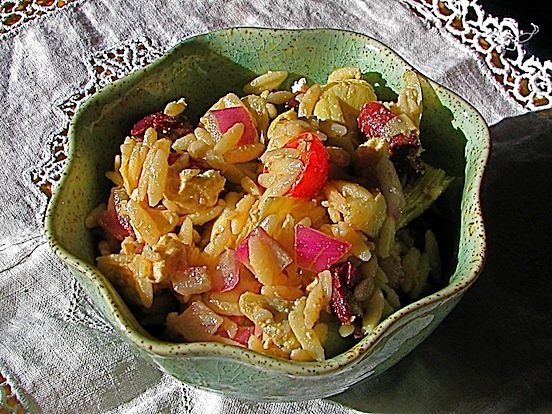 He usually likes the standard steak fixins' which consist of potatoes and salad.
This time I thought I'd change it up with a refreshing pasta salad.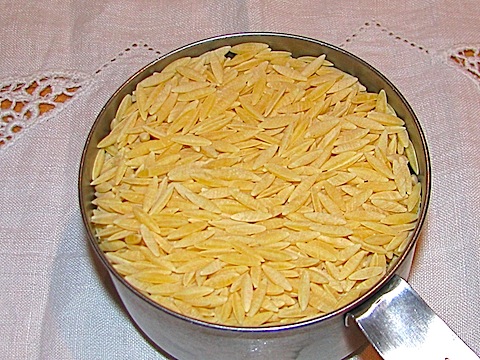 This salad contains the classic combo of red onions, cucumber, feta, kalamata olives, artichokes, and tomatoes.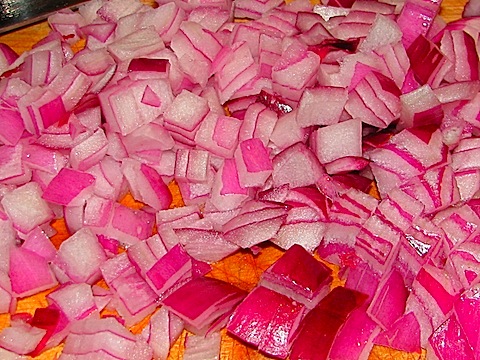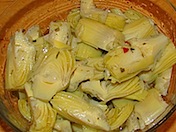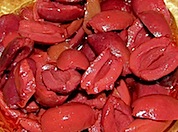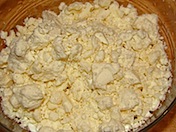 This pasta salad was the perfect side dish for a heavy steak.
This salad can easily be made into a complete meal by adding some chopped up chicken breast… which is exactly what I did with the leftovers.
Ingredients:
1 cup orzo pasta
1 small can of marinated artichokes
1/2 cup chopped red onions
1/2 cup pitted and roughly chopped kalamata olives
1 cup halved cherry tomatoes
1 small cucumber seeded and roughly chopped
1 cup crumbled feta cheese
1 tablespoon olive oil
Juice of one lemon
1/2 teaspoon oregano
salt & pepper to taste
Directions:
Bring a large pot of salted water to a boil. Boil pasta for 8-10 minutes until al dente, drain. Drain artichokes & reserved the liquid.
Combine all ingredients in a large bowl, season with salt & pepper to taste.
Chill for at least one hour.
Drizzle with a little of the artichoke marinade and serve.
Enjoy!
~~~~~~~~~~~~~~~~~~~~~~~~~~~~~~~~~~~~~~~~~~~~~~~~~~~~~~~~~~~~~~~~~~~~~~~~~~~~~~~~~~~~~~~~~~~~~~~~~~~~~~~~~~~~~~~~~~~~~~~~~
Question of the Day?
What's your favorite day of the week and why?