Gym Membership or Yoga Studio?
Hi There 🙂
The Weekly Bite household got off to a late start this morning! Everyone (even M) slept in past 8:15 a.m. Tim and I couldn't believe it! Guess we needed it to recover from our fun weekend 🙂
Since we woke up late, my plan to go to yoga was scratched. Plan B is to go for a run with M.
But… before I do that… here are some pics from our fun Weekend in West Chester, PA.
Tim's best friend throws a big party every July. He's been throwing this party for over ten years! And his parties always include these….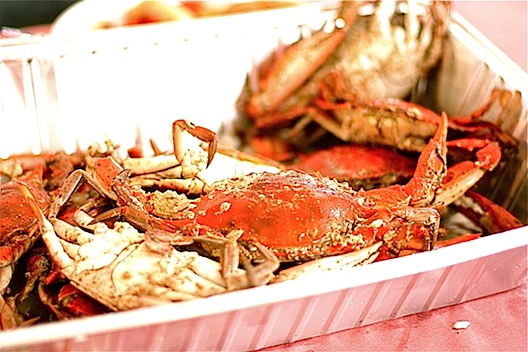 There was plenty of booze…. but the signature drink was a watermelon champagne cocktail!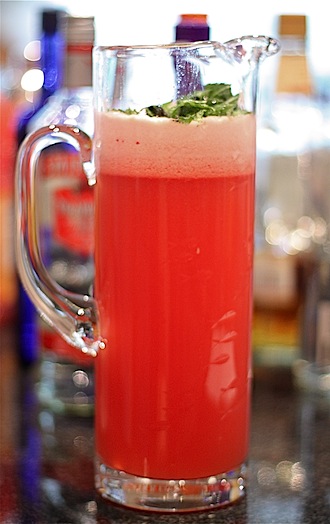 The base mixture included pureed watermelon, vanilla vodka, triple sec, and mint. You pour the base mixture into a glass then top it with champagne! It was so delicious and refreshing! Perfect for a hot day 🙂
There were plenty more eats, but here are a few I snapped pics of….
Mediterranean Pasta Salad…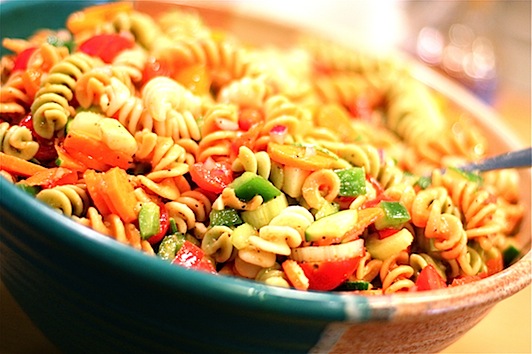 Soft pretzel sticks….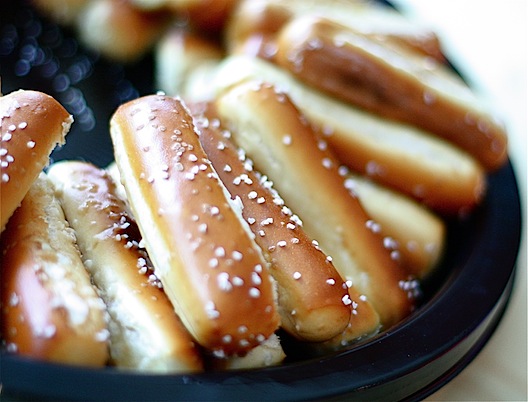 Veggie Tray…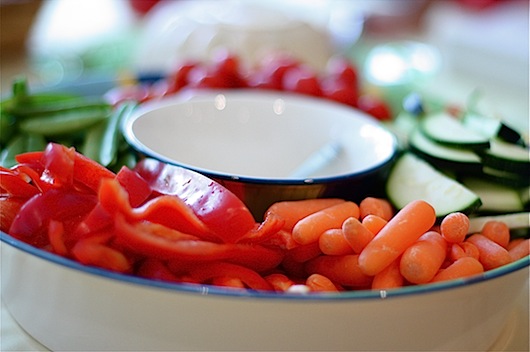 Crab dip mold! This was incredible!!!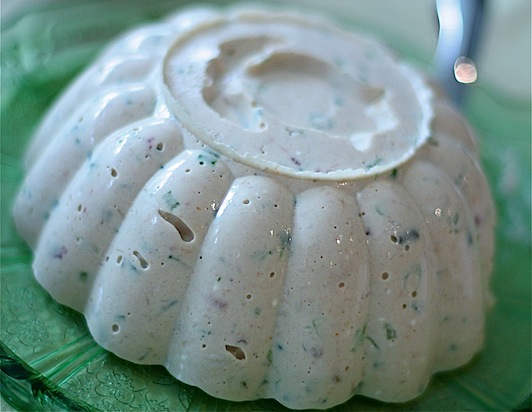 And of course the centerpiece…. along with steamed corn on the cob!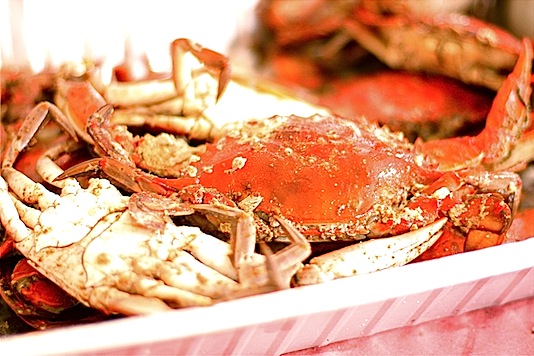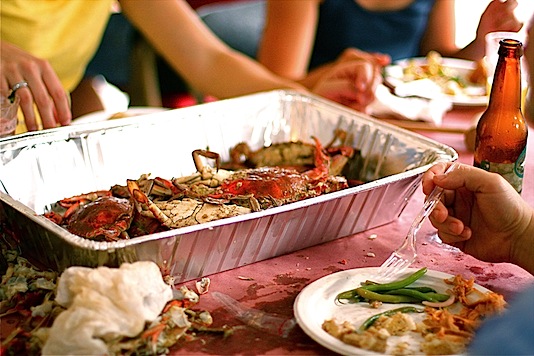 Here's Tim enjoying the food 🙂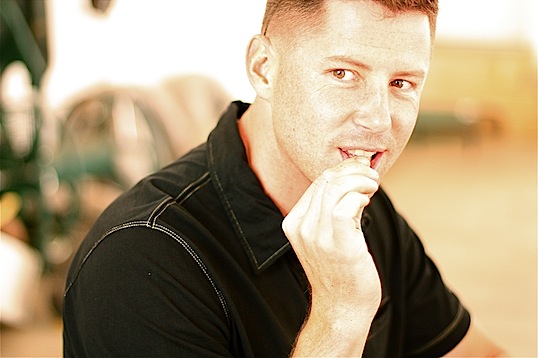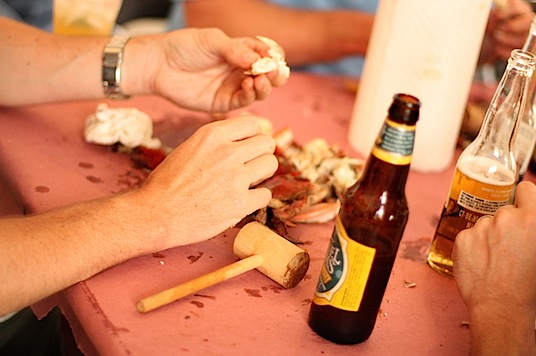 I might have had a couple of these margarita's 😉 Since it was an all day party, I filled half the glass with margarita and topped it off with club soda 🙂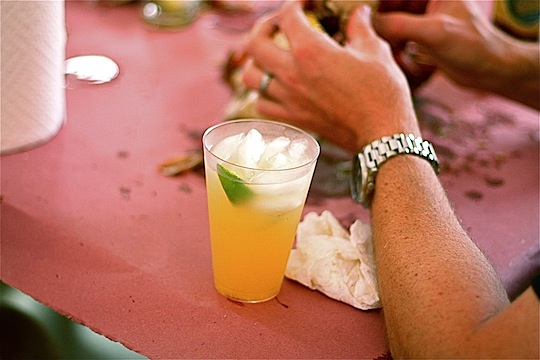 It was a fantastic weekend!
Gym membership or Yoga Studio?
I've received several emails asking me if I go to the gym or just do yoga, or both. And, if I do both, do I have a gym membership and a yoga membership.
I think there's value to both… but ultimately, it depends on what you love to do.
I love Bikram yoga and have practiced for over six years. But its expensive…. very expensive. When my husband and I made the decision for me to stay at home full-time with M, it was important for me keep a membership somewhere so I can exercise. The key for me was childcare. At the time, the only place that provided childcare was my gym… so I was ready to give up my beloved yoga and make the gym my new love because of childcare.
Then… about six weeks ago, my yoga studio sent an email out that they would be providing babysitting for the morning Bikram classes. I was so excited when I heard this news!!
I certainly see a huge value to having access to the gym and to the yoga studio. I obviously can't afford both… but I feel I can find a balance between the too and not break our finances. We're still figuring out how to make it work….
What do you think? If you had to choose between the two… would you pick the gym or the yoga studio?