High Fiber Marshmallow Treats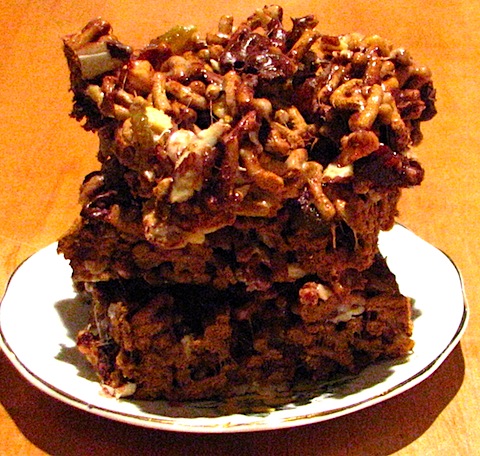 Sorry for being MIA yesterday.
It was an incredibly busy day!
Not only have I been super busy training my replacement at work (yes… you read that correctly), but it's National Nutrition Month AND yesterday was National Registered Dietitian Day!!!
There were lots of festivities that I organized at work and these high fiber treats were part of it.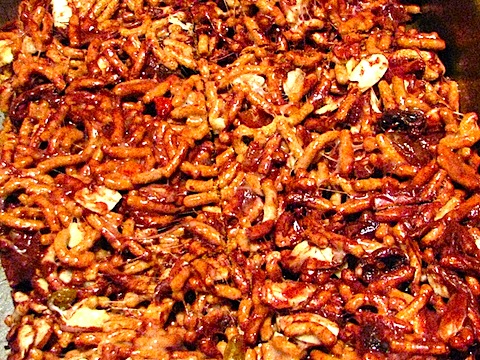 For our Nutrition table I contacted numerous vendors for donations.
I'm pretty sure we got close to a thousand sample of fiber one 🙂
Along with this sample, I created and printed out this recipe for people to make.
These bars include Fiber One cereal, marshmallows, dried fruit, and semi-sweet chocolate chips.
The best thing about these bars is they contain 12 grams of fiber each!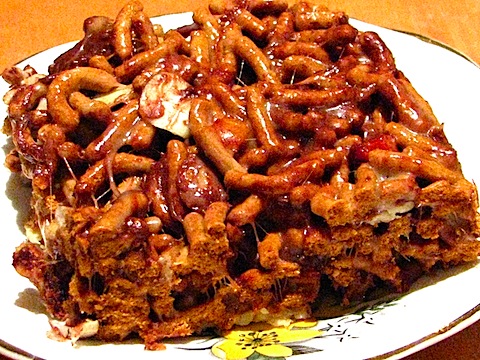 Ingredients:
1 bag marshmallows
3 tablespoons butter
5 cups Fiber One Cereal
1/2 cup dried fruit. I like to use either dates or dried cherries.
1/2 cup chopped almonds
2/3 cup semi-sweet chocolate chips.
Directions:
Spray 13×9 pan with non-stick cooking spray.
Melt butter in a large saucepan at medium low heat.
Add marshmallows to melted butter.
Keep heat at medium low. Continuously stir marshmallows until completely melted. Be careful not to burn marshmallows.
Take marshmallows off heat. Add in cereal, dried fruit, and almonds. Gently fold in chocolate. Be careful not to over mix.
Spread in pan, allow to cool completely, then cut into 12 squares.
Enjoy!
As far as my job goes… today is my last day. I'm so excited about my new endeavor. I'm working on a post for tomorrow to explain it all.
Have a wonderful Thursday 🙂