homemade chicken nuggets – kiddie style!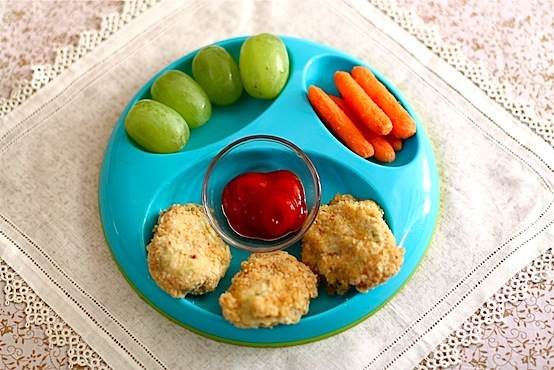 I take pride in the fact that I have yet to rely on the elusive frozen bag of chicken nuggets for M's meals. I admit I once gave into the forces of Taco Bell… but other than that, I think I've done okay making sure she gets some good grub.
As for chicken nuggets… it never occurred for me to make my own until my friend and fellow RD, Monique, posted hers on Facebook.
How had I not done this yet?!
How have I denied my child of the most kid friendly food on the planet?!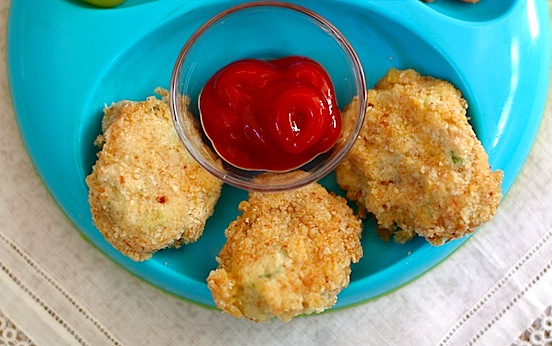 Monique's recipe is so easy!
What I love about this recipe is you can make them different every time by adding various spices & veggies.
Here's what you need:
1 lb chicken breast, cubed
2 green onions, chopped
1/2 garlic powder
1 tablespoon olive oil
1 tsp kosher salt
1 tsp pepper (optional)
2 eggs
flour
whole wheat bread crumbs
*Note* you can use ground chicken if you don't have a food processor.
Throw everything in a food processor and pulse several times until the chicken is ground up.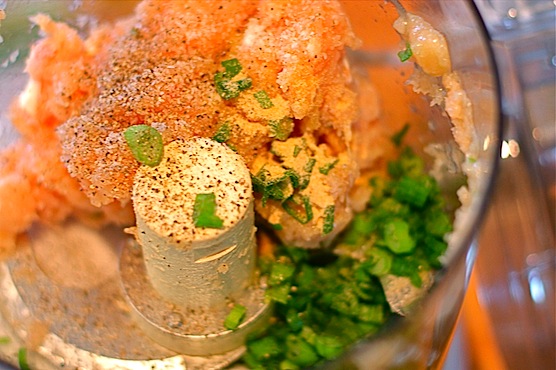 Spray a large baking sheet with non-stick cooking spray and scoop chicken mixture onto sheet. I used a melon ball scooper to keep the size consistent.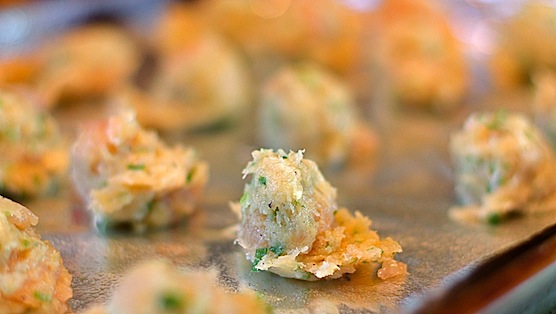 Coat the chicken with flour, then dip it in the egg, then coat in bread crumbs. Smash it down and form into a chicken nugget shape
Bake at 350 degree for 10-12 minutes or until lightly golden brown.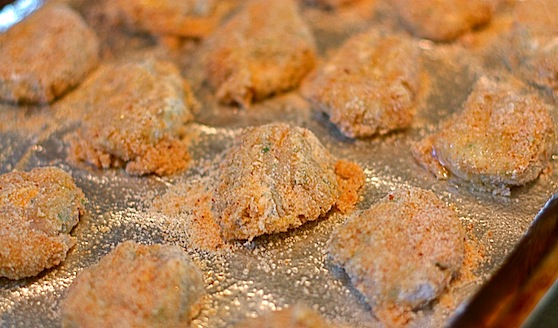 I served M's with a side roasted carrots and grapes the size of small plums.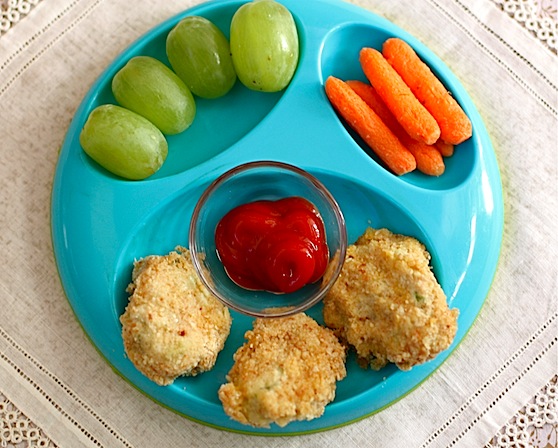 M enjoyed her chicken nuggets smothered in her favorite condiment… ketchup 🙂