Honey Apple Crisp for Two
Guess what I found at my farmer's market on Saturday….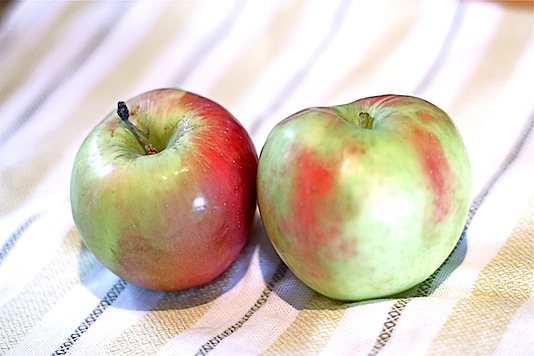 The deliciously sweet Honey Crisp Apple!!! These are my most favorite apple 🙂 So sweet and perfect!
Massive quantity of Apples = Making Apple Crisp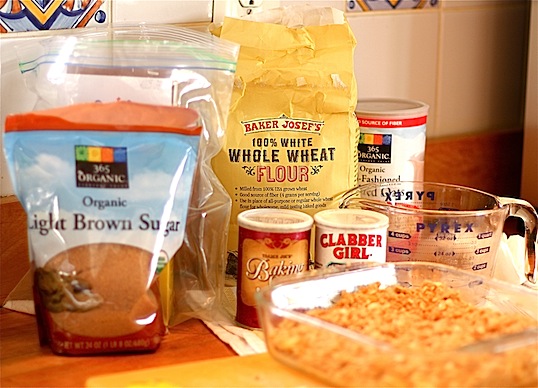 Here's what you need:
2 large honey crisp apples, peeled & sliced
1/4 cup sugar
1 tablespoon flour
1/2 teaspoon cinnamon
1/2 cup water
Topping:
1/2 cup oats
1/2 cup flour
1/4 cup brown sugar
1/4 tsp baking powder
1/4 tsp baking soda
1/2 cup melted butter
First you want to preheat the oven to 350 degrees.
Next, slice up all the apples. Make sure to slice em' thick, close to 1/2 an inch. If you slice em' too thin the apples will get mushy when cooking.
Place the apples in a smallish baking dish. Mine was 6×6″ square. Next, mix in the flour, sugar, cinnamon, and water.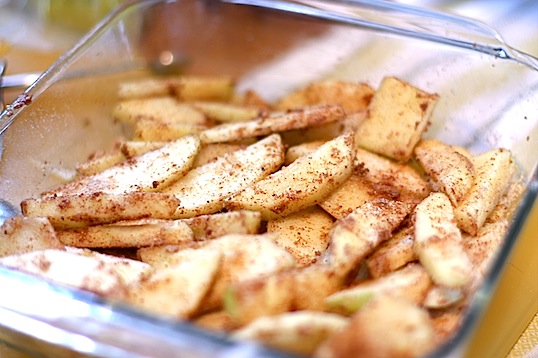 Now you want to make your topping. This is my favorite 🙂 Melt the butter in a microwave safe dish and set aside. Combine the oats, flour, baking soda, baking powder, and brown sugar. Pour the melted butter on top and mix in with a fork.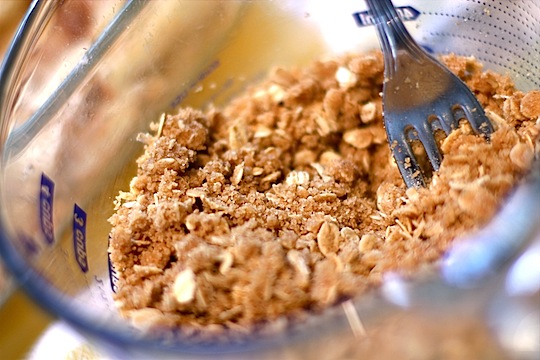 Evenly sprinkle the topping on top of the apples.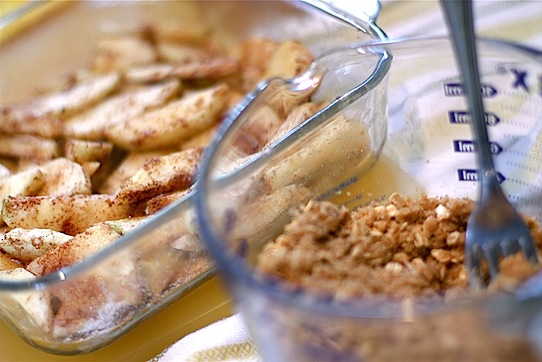 Bake for 40 minutes and relish in that comforting apple smell that will take over your entire house!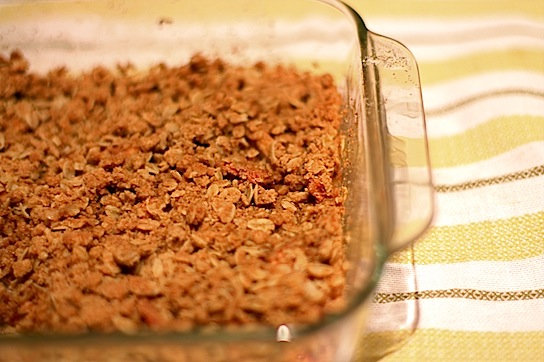 I like mine with some vanilla ice cream on top