Honey-Cinnamon Sunflower Butter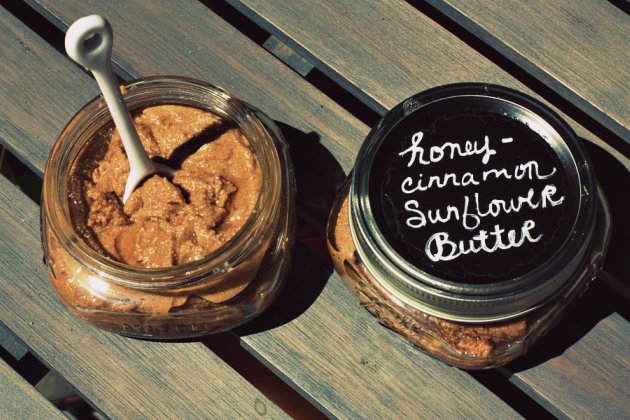 I am really, really late when it comes to the nut butter making party. Growing up, peanut butter & jelly was (and still is) one of my favorite sandwiches. It's no surprise that it's become M's favorite sandwich too. So, I thought it would be fun for M & I to try and make our own nut butter. It was so much fun, and a huge success! M's preschool is peanut-free so we decided to use sunflower seeds for our nut butter.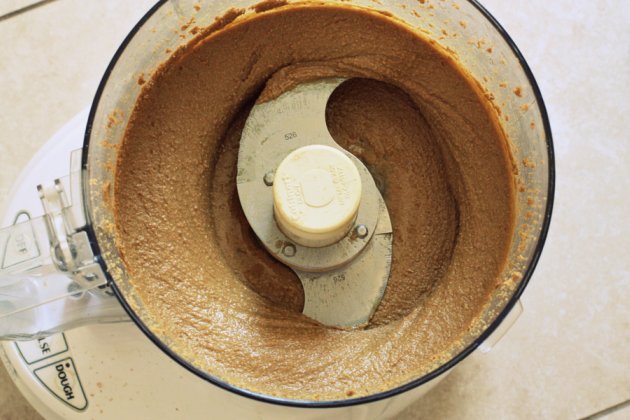 It was so easy to make! I found the key to a good sunflower butter is patience. It took about 10-12 minutes in the food processor to get a nice creamy consistency.
Honey-Cinnamon Sunflower Butter
3 cups dry roasted sunflower seeds
3.5 tablespoons canola oil or sunflower oil (I used canola)
2 tablespoons honey (more depending in your preferred sweetness)
3 teaspoons cinnamon
Sea salt to taste
Add your sunflower seeds to the food processor. Pulse for a few minutes or until the sunflower seeds are completely ground up. Add you oil one tablespoon at a time while pulsing. Be sure to scrape down the sides between processing. Next add your cinnamon and then honey. Pulse for about 4 more minutes or until smooth and creamy. Give the sunflower butter a taste and add salt if needed and additional honey if needed (one teaspoon at a time as to not over sweeten it).
Store in an airtight container and keep in the refrigerator for no longer than one month. You may find a little oil separation which is normal. Just give it a little stir before enjoying 🙂