I'm a big girl mama…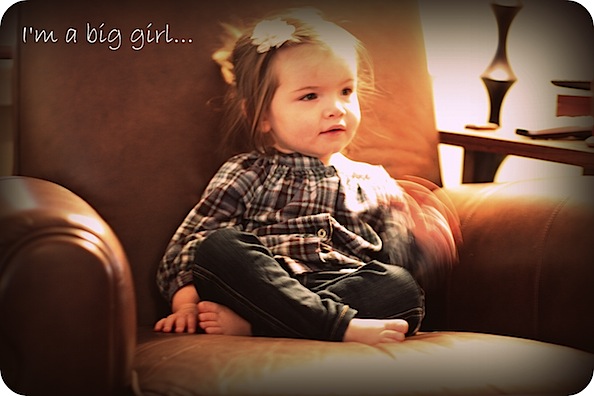 I was in the kitchen washing dishes. Sesame Street was on in the living room, and somehow, she managed to work her way onto this leather chair.
I walked in the she was cozied up in the back of the chair sitting indian style waving her hand back and forth to the music. It was so cute. She looked like such a big girl… I almost cried.