I'm a Copy Cat…
Copy Cat #1:
M and I met my friend Gina for lunch in Old Town Alexandria. She recently moved to San Diego, but came back to visit 🙂 YAY! We went to The Warehouse Grill . It was my first time eating there and I loved it! Gina and I browsed through the menu. She ordered the Lobster Cobb Salad… I copied her and ordered the same 🙂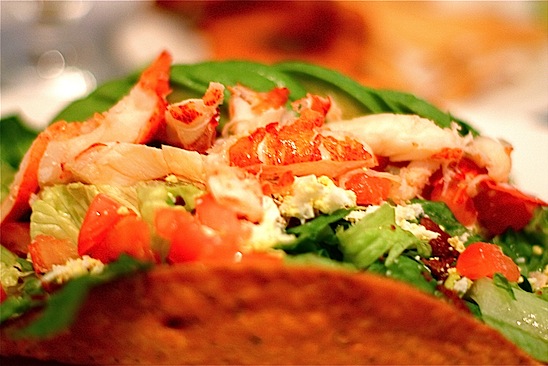 I loved the small portion of the salad. Normally entree salads are so ginormous that you can barely make a dent. This was the perfect size!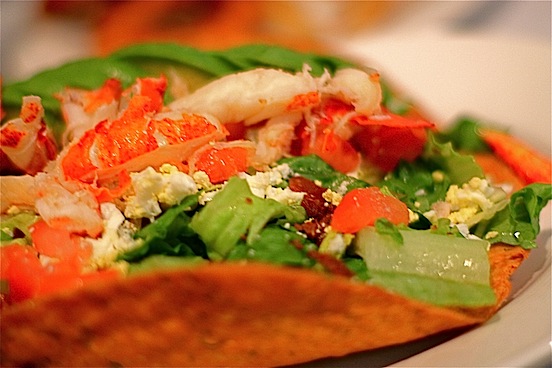 Copy Cat #2
Remember when I posted about me being a procrastinator? Well, I popped by my neighbors house, who's also a stay-at-home-mom, and she had this great magnetic dry eraser board with her full schedule on it. Everything from house chores to appointments. I thought it was a great idea… so I copied her 🙂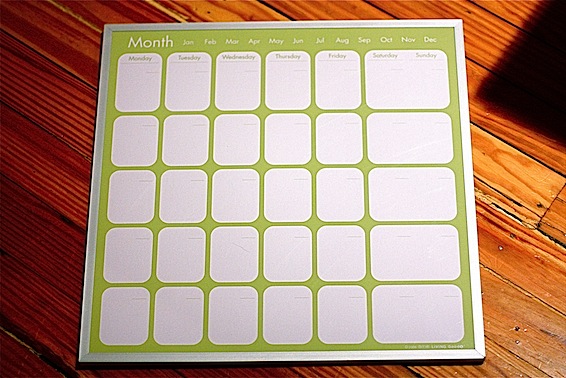 I had a few gift cards from the Container Store so I bought a dry eraser calender, this cool magnetic pen holder, dry eraser markers, and a few other things.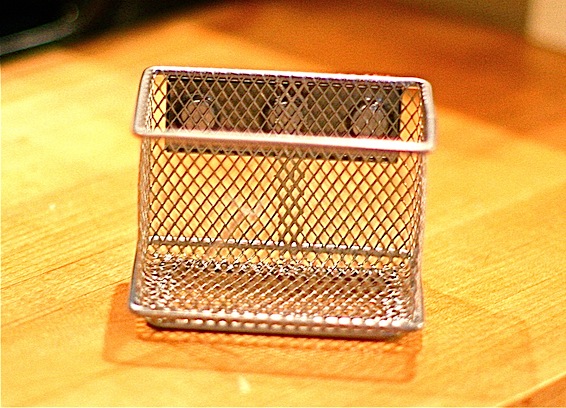 Here it is all set up on the side of my fridge 🙂 I love it! Thanks for the idea Joanna 🙂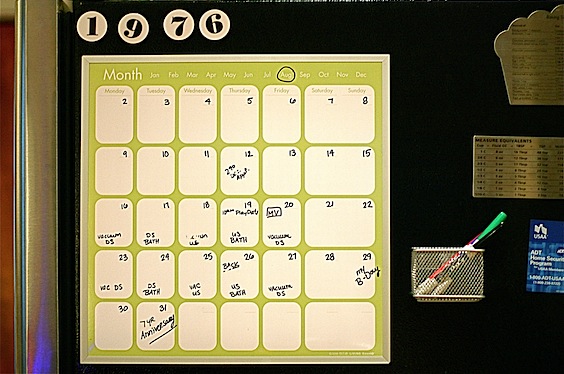 Copy Cat #3
I love the color of Martha Stewart's blue cookware… but don't want to pay the full price at Macy's. I was in the market for a new pan and found this one at TJ MAXX for nine dollars! So I'm copying Martha Stewart's look, but at a much cheaper price 🙂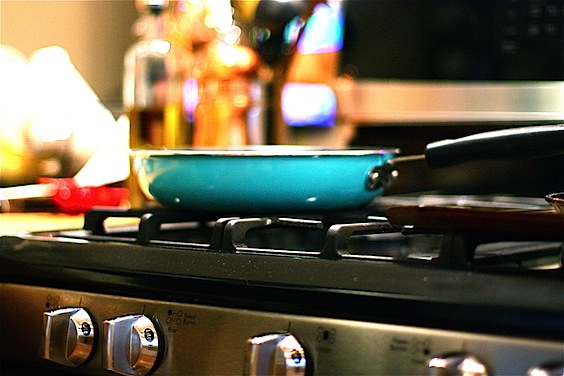 I also found this fun looking colander. I don't know who I'm copying with this one… but I'm sure I'm copying someone 😉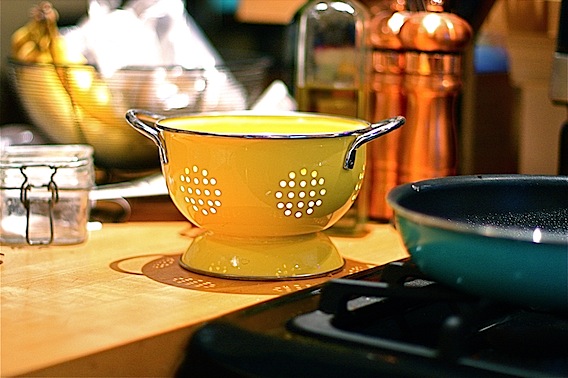 Copy Cat #4
I've been seeing these "muffins that taste like donuts" all over the blogosphere. I'm not a huge donut eater, but I was intrigued by this. So I copied every other blogger out there who's posted these on their site.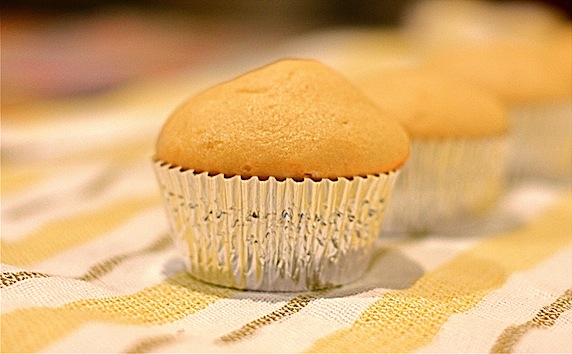 To be honest… I wasn't a big fan. These tasted like a plain vanilla cupcake, minus the icing. Maybe I used the wrong recipe? They were good, but didn't taste like a donut. Copy Cat #4 = FAIL!
Here the recipe I used:
Adapted from All Recipes
3/4 cup sugar
1 egg
1 1/2 cup all purpose flour
2 tsp baking powder
1/4 tsp salt
1/4 canola oil
3/4 cup milk
1 tablespoon vanilla
Preheat oven to 350F. Lightly grease a muffin tin with cooking spray or vegetable oil.

In a large bowl, beat together sugar and egg until light in color.

In a small bowl, whisk together flour, baking powder, salt and nutmeg. Pour into egg mixture and stir to combine. Pour in vegetable oil, milk and vanilla extract.

Divide batter evenly into 10 muffin cups, filling each about 3/4 full.

Bake for 15-18 minutes, until a tester inserted into the center comes out clean.
~~~~~~~~~~~~~~~~~~~~~~~~~~~~~~~~~~~~~~~~~~~~~~~~~~~~~~~~~~~~~~~~~~~~~~~~~~~~~~
What was the last time you were a copy cat? What did you copy?
Have a great weekend 🙂 🙂