Interactive Nutrition Websites for Kids
Please welcome Weekly Bite Intern Chandni Rama! She is a Senior Nutrition Science Major at the University of Texas. She will be doing website work and some behind the scenes work as well. I am so excited to have her on board. This article is her first contribution. All of these websites were tested by M. We both loved them! Welcome Chandni!!
Get Interactive With Your Kids!
Studies have shown that children learn best when they interact with things and ideas to promote mental activity. This helps them preserve new learning and incorporate it with what they already know. These websites below are a great way for parents and their children to explore and have fun while learning about nutrition and help encourage children to be active and eat a variety of healthy foods. They are kid-friendly and have fun games that children, especially elementary students, will enjoy!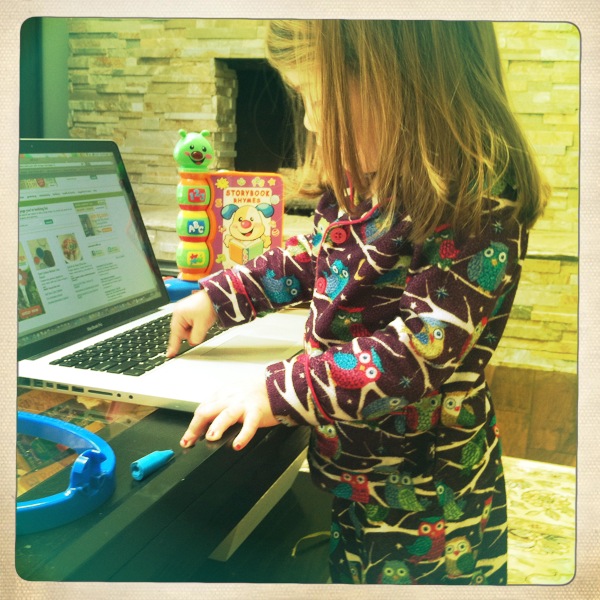 Nutrition Explorations (http://www.nutritionexplorations.org/kids.php)
This is a great website for children to play games while learning more about nutritious foods. The games are different for lower and upper elementary students.  From these games, children can learn to identify and classify foods into the five food groups, create combination foods, and identify the health benefits of each food group.
This website is part of the Fuel Up to Play 60 Movement sponsored by the National Dairy Council and NFL.
Nutrition Fun for Kids (http://nutritionforkids.com/kidactivities.htm)
This website is full of activities/puzzles, ideas for "things to do," and recipes. It also provides links to more helpful nutrition websites.
The rest of the websites are from an excellent children nutrition website called Super Kids Nutrition (http://www.superkidsnutrition.com/). It is a great website full of resources that helps convey important nutritional information in a fun and entertaining way.
Super Crew for Kids (http://www.superkidsnutrition.com/sckids/index.php)
This colorful website is great for kids of all ages to learn about nutrition in a fun way.  Activities include coloring pages, puzzles, and experiments that can be done with family. There are also activities in Spanish as well!
Kidnetic (http://www.kidnetic.com/)
This is a fun website that can help parents and their children learn about healthy eating and nutrition. There are games and activities that children can get involved with to expand their knowledge about nutrition. There are also articles about nutrition and physical fitness for parents and children to read. To make this website even more appealing, there are great recipes that are healthy and that children will love!
Nourish Interactive (http://www.nourishinteractive.com/)
This website provides parents and children with lesson plans and online interactive games about nutrition. It also provides coloring books and storybooks for the children. Also, there is an activity involving My Plate* to get children thinking about food groups. There is also a fabulous recipe section!
* For more information, please visit http://www.choosemyplate.gov/
KidsHealth (http://kidshealth.org/)
This website provides the latest health information for parents, kids, and teens. It includes interactive articles, recipes, and video clips. There is also information on illness and injuries and how the body works.
The Leafy Greens Council (http://www.leafy-greens.org/lessonplans.html)
This website is a great tool for teaching children about the nutritious advantage of green leaf vegetables using language arts, math, social studies, and science/health. The five dinosaur cartoon characters dressed in baseball uniforms makes this website very kid-friendly. Materials such as trading cards, posters, and book covers are available through this website.
Which interactive websites do you recommend for kids?