Just like a puppy…
Thanks for all the suggestions for my surplus of jalapenos! I think I'm going to freeze some and try to pickle the rest.
So, yesterday I was checking my emails and M was doing her normal laps around the house. You see, we have a bathroom with "Jack & Jill" doors, so she just cruises through the bathroom and makes a complete circle.
I noticed there was silence, and M didn't come through the living room to complete her 13th lap. I quietly walked to the bathroom, and this is what I saw….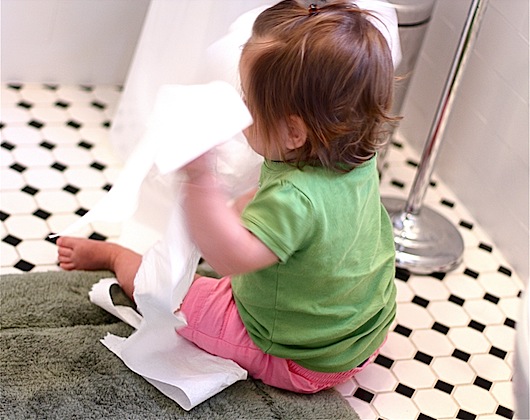 At first I wanted to put her in "time out", but she looked so stinkin' cute I had to grab my camera….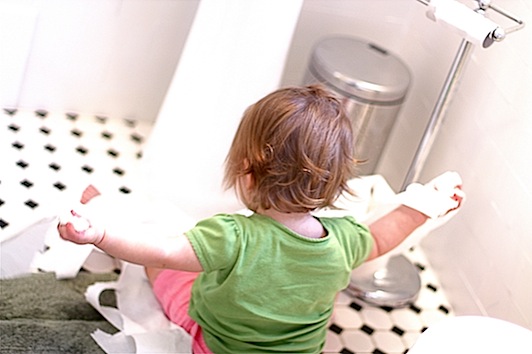 Sometimes I think babies are just like puppies…. when things get quiet and you don't see them for a while… you know they are getting into trouble 😉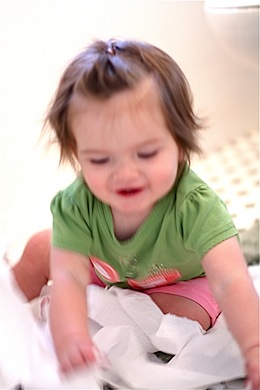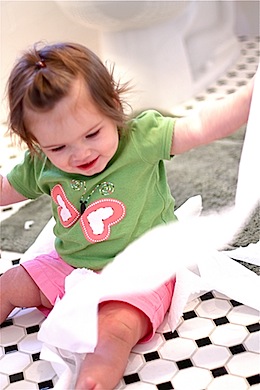 Yesterday, Tim was getting home from a business trip. We have a little routine/tradition we do every time he comes home. The first thing involves making his favorite brownies. My husband LOVES his brownies… but he's picky. I've tried over and over again to make fancy from scratch brownies… but he wants nothing of them. His favorite is good old Duncan Hines…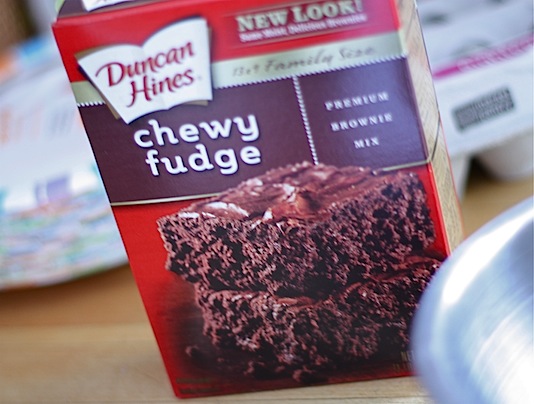 The brown stuff you see is coffee. Instead of using the water that the recipe calls for, I use coffee. It really brings out the chocolate flavor 🙂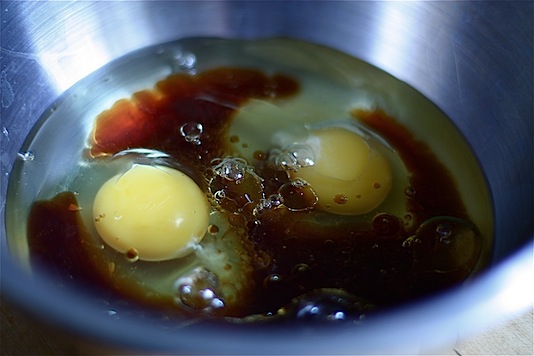 And I always have to add extra chocolate chips for him…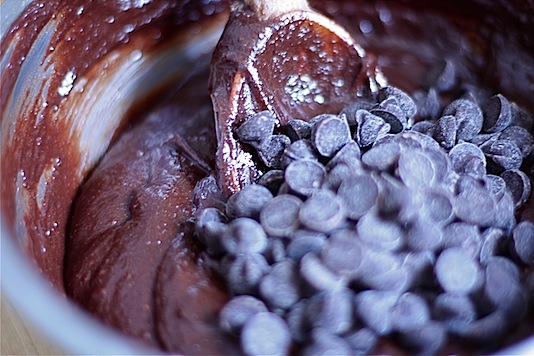 And I always lick the bowl 🙂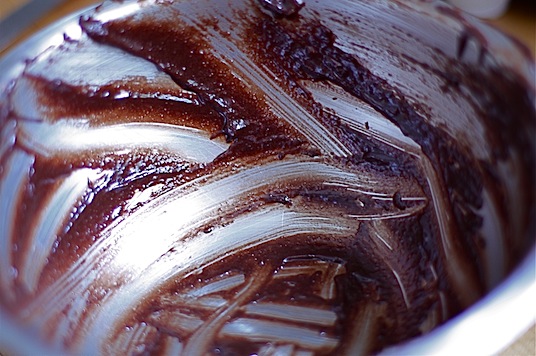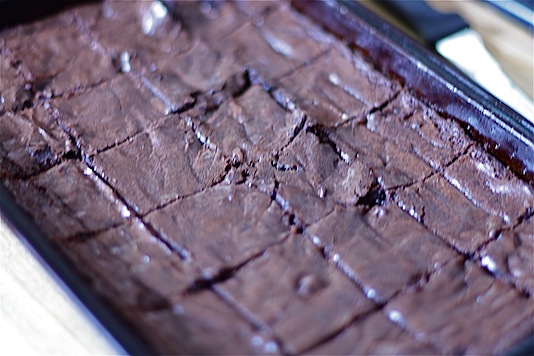 Second part of our coming home routine…. Pizza! Tim loves pizza. We always order the same thing every time. Half cheese (for me) and half pepperoni & black olives for him.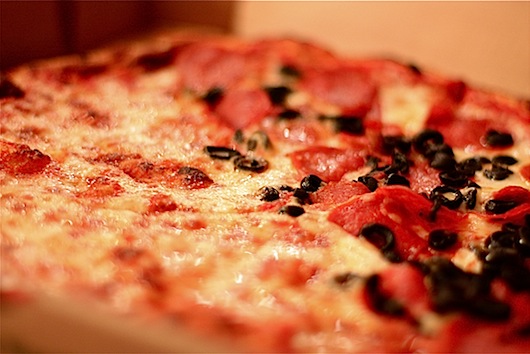 I always eat the same thing… one slice of cheese, and half a slice of his pepperoni 🙂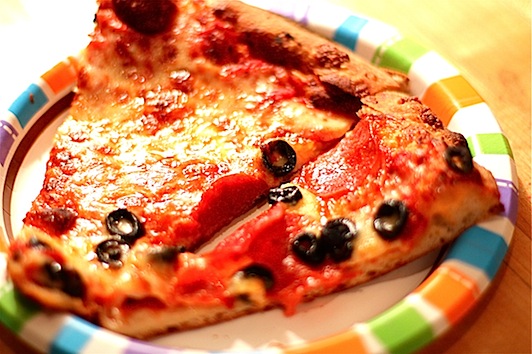 And finally… my tradition. Daddy gets home and mommy opens up a box of wine…
Classy, I know…. But don't hate on the box of Target wine until you've tried it. Its mighty tasty 🙂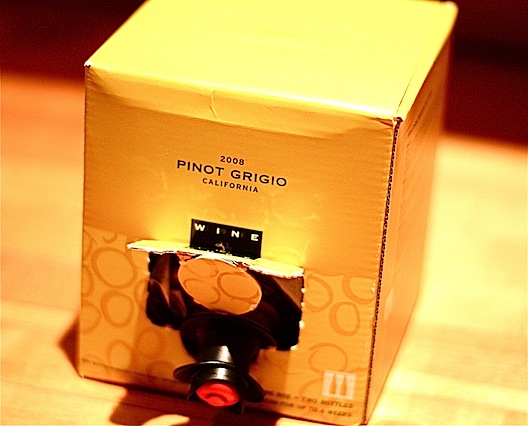 I'm telling ya' its heaven in a glass 😉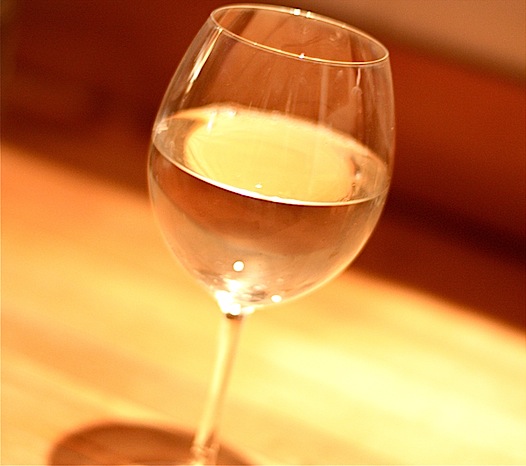 In other news….
I did get my 6 mile run in yesterday 🙂 🙂 🙂
I was only able to clean the floors downstairs
I started packing for our weekend trip!
On the agenda today:
Bikram yoga class
Buy a new pack-n-play for M
Finish packing for our trip
Go to mommy happy hour 🙂 🙂 🙂
Go to our neighborhood happy hour 🙂 🙂 🙂
Then we're up early on Saturday and heading to PA!
Have a great weekend!!!