Kid Friendly Cinnamon Apples
I have a little confession to make….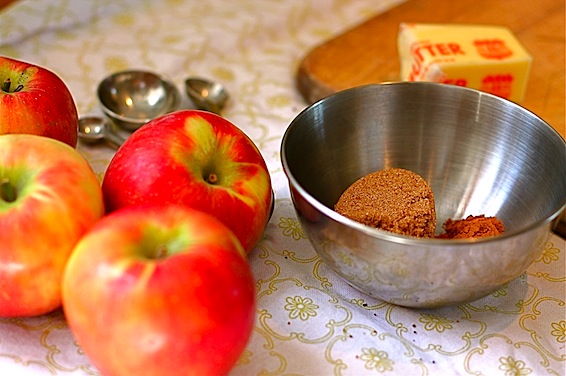 I can't stop buying apples! Every Saturday I walk to our local farmers market and the apples keep looking better and better! No matter how many apples we already have, I keep buying more!
Here's the problem… Lil' Miss M can't eat apples just yet…
Even though she's got a mouthful of pearly whites… she doesn't quite have enough to chew an apple slice all the way.
My solution? Make a big ole' batch of cinnamon apples that are tender enough for her to chew.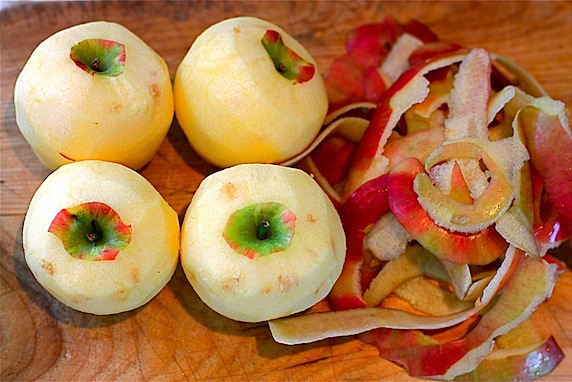 Even though I made these for M, there's lots of way I can eat them too 🙂
On top of oatmeal
On top of ice cream
Make a dessert quesadilla with PB & cinnamon apples
Make a dessert quesadilla with cream cheese & cinnamon apples
Sprinkle a little Kashi Crunch on top to make a crisp 🙂
Use as a mix in with yogurt
Use as a pancake or waffle topper
Use as a french toast topper
Use it as topping for roasted pork
I can smash em' up into applesauce
I think you get the picture 😉
All you do is wash,peel, and slice four apples. I used Honey Crisp Apples, but you can use any apples you have on hand.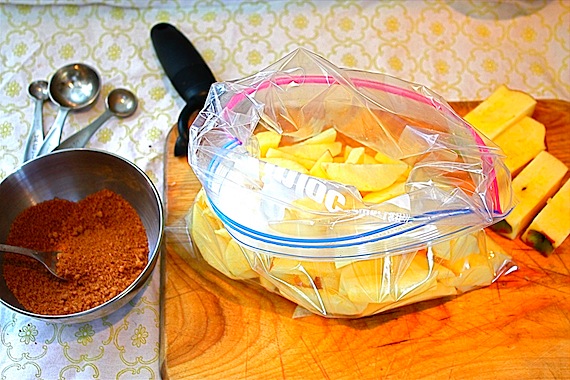 Put the sliced apples in a ziploc bag.
In a separate bowl, combine 2 tablespoons brown sugar, 1 tsp cinnamon, 1/4 nutmeg, and 1/4 tsp allspice.
Pour sugar mixture in ziploc bag. Seal bag and shake away to coat all those apples.
Melt one tablespoon of butter in a medium saucepan. Add two tablespoons water to the melted butter.
Add apples to sauce pan and cook over medium heat for 10 minutes or until apples are tender.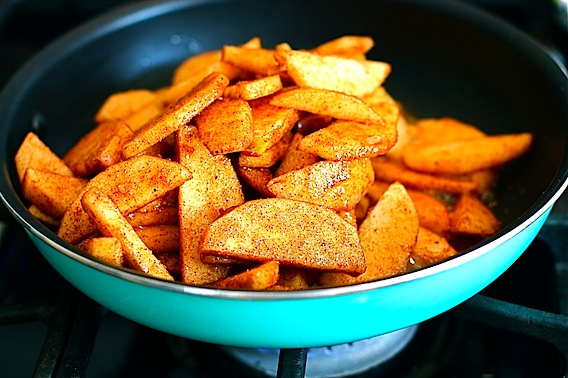 I packed these in M's school lunch today 🙂 I have a feeling they'll be the first thing she eats 😉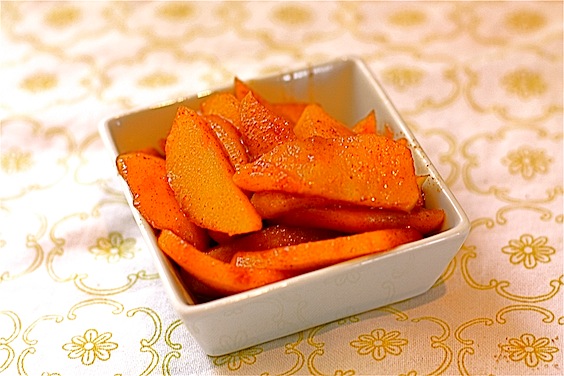 If you had cinnamon apples in front of you right now, how would you eat them?