Kiddie Snack: Lime in the Coconut Smoothie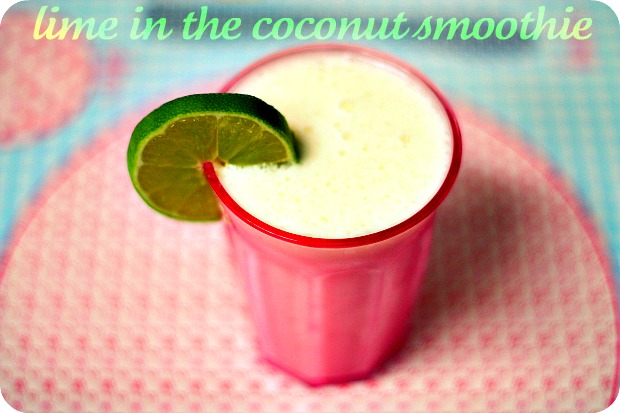 If you just happen to have unsweetened coconut milk and shredded coconut collecting dust in your kitchen like I did, then this is the perfect smoothie for you or your kiddo. Or, if you just love the flavor combo of lime & coconut, then this smoothie is for you.
It's no secret that M loves her smoothies, so any chance I get I try to make her one. This one is super simple to make.
All you need is at least one lime, vanilla yogurt, unsweetened lite coconut milk, shredded coconut, honey, and ice cubes.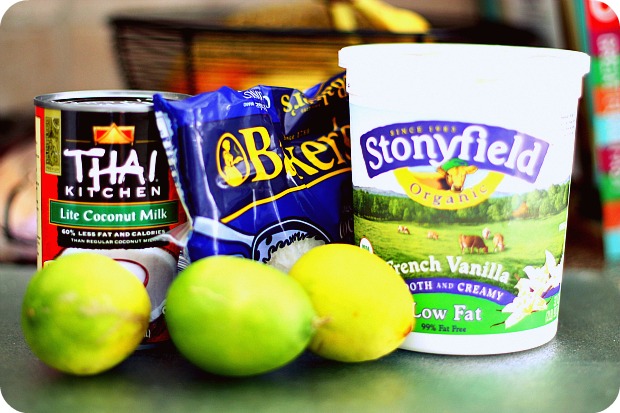 Place all the ingredients in a blender or food processor and blend until smooth.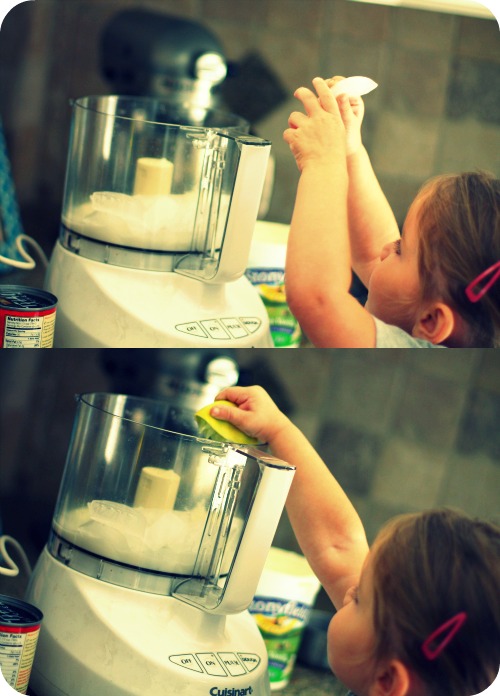 This recipe makes the perfect little kiddie portion. You can double the recipe for a larger one.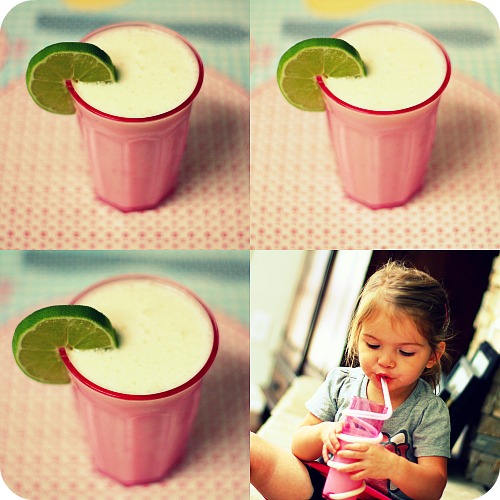 Lime in the Coconut Smoothie
Ingredients:
1/2 cup low-fat vanilla yogurt
1/4 cup unsweetened lite coconut milk
2 tablespoons shredded coconut
Juice of 1/2 a lime
1 cup of ice (more depending of the thickness you like)
1-2 tablespoons honey
Place all ingredients in a blender or food processor and blend until smooth. Serve in a cute cup & enjoy 🙂