Kombucha, Garden Crop, & Body Confidence
After a whirl wind weekend, I finally feel like l am almost normal again.
I do have that feeling in my throat. You know… that feeling that makes it impossibly painful to swallow, and is usually an indicator that a cold is looming.
Thankfully I stumbled upon this at my local organic store!!!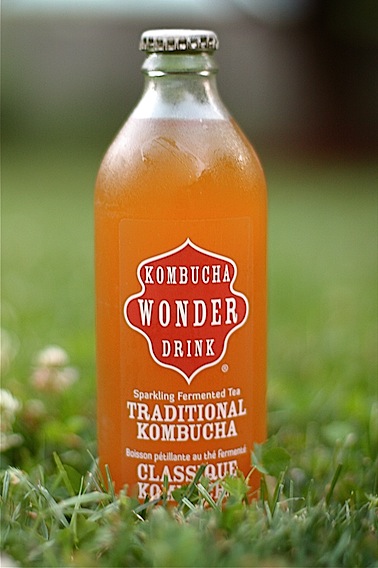 KOMBUCHA!!!!! Yay!
Apparently sales are skyrocketing for Kombucha Wonder Drink since the other leading brands have been pulled off the shelves.
The difference between Kombucha Wonder Drink and the Synergy & Honest Tea brands is that its pasteurized and approved by the USDA which ensures that the alcohol levels are below the limits. The Synergy & Honest Tea brands were raw, so its not pasteurized. I was a little skeptical at first because I'm pretty loyal to my Synergy Kombucha… but to my surprise, I LOVED it!! It tasted very similar to the Synergy brand.
The only complaint I have is the twist top. I like to sip my kombucha all day, and the top for Kombucha Wonder Drink twists off like a beer bottle, which makes it hard to reseal, which loses some of the carbonation. Nonetheless, I'll be buying this brand until my Synergy returns 🙂
In other news…. I picked my first rounds of veggies from my garden! Two giant zucchini's and a few cherry tomatoes. I fenced off my zucchini plant so thankfully the squirrels have stayed away 🙂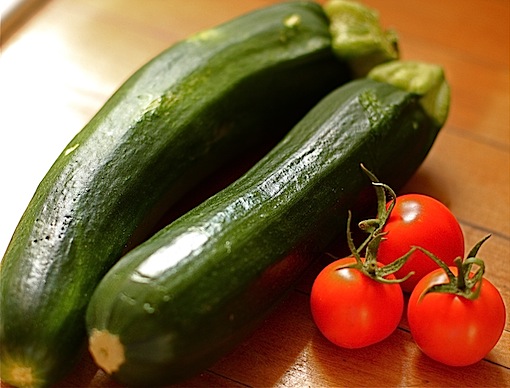 Since I was on the road over the weekend, I was able to catch up on my magazine reading.
One article that caught my eye was in the latest issue of Health Magazine.
The article was an interview with Christina Hendricks of Mad Men. The title of the interview was "Curvy Confident, and Gorgeous."
What caught my eye was how healthy her attitude was and how healthy her views are on her "curvy" body in the land of Hollywood stick figures.
Here's my favorite part of the interview:
What is your best advice for reaching total body confidence? Do you have it?
Here's her answer: I guess my mom raised me right. She was very celebratory of her body. I never heard her once say, "I feel fat." Back when I was modeling, the first time I went to Italy I was having cappuccinos every day, and I gained 15 pounds. And I felt gorgeous! I would take my clothes off in front of the mirror and be lie, Oh, I look like a woman. And I felt beautiful, and I never tried to lose it, 'cause I loved it.
I loved that she never heard her mom once say "I feel fat." I truly believe that every woman has had issues with body confidence at some time. For me, the older and more secure I've become, the more confident I feel in my body. Me and my body are best pals… not enemies. I know my body better now then I ever have… especially after having a baby.
Do I think I have total body confidence? I'm not sure about total confidence… but I'm pretty close to that. I know I'm not perfect, but I'm okay with that… in fact… I love that I'm not perfect. Its what makes me, me 🙂
What about you? What's your definition of total body confidence? Do you have it?