Lemon Garlic Hummus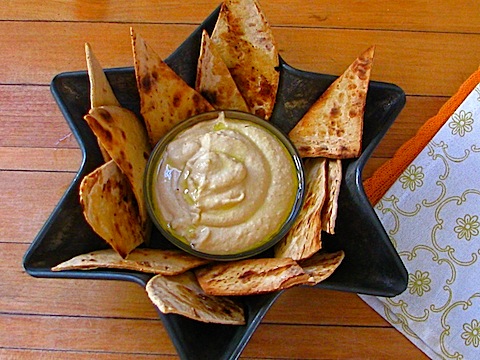 Hi!
How are you doing this fine day?
I'm doing pretty good!
Well… honestly… I'm struggling. Struggling with words to describe this hummus. This hummus is good. Really. Really. Good.
Ways I like to eat hummus:
With crackers (wheat thins, triscuits, pretzels, basically any cracker will do.)
With pita chips (of course)
In sandwiches
With flat bread
I dip olives in hummus… yes, you read that correctly…
In a quesadilla, with cheddar cheese and onions… its awesome. you should try it.
Sometimes after I make hummus I like to throw 1/2 cup or so of garbanzo beans for added crunch and texture.
On occasion, I eat it with veggies to make me feel healthy 🙂
If you haven't noticed by now, my husband and I are big hummus fans. Huge!
I like basic hummus… but my husband… he comes home with all sorts of flavors.
We've had green onion hummus, jalapeno, spicy, horseradish, eggplant, you name it , we've had it in our fridge.
Some of them weren't bad, but the horseradish… gross!
I never use to be picky about my hummus until one day… one day I got a taste of the good stuff. My dear friend from Jordan had been telling me for weeks she would make me hummus. One day she was kind enough to bring me a batch. IT. WAS. DELICIOUS. The flavors were simple… and perfect.
The key ingredient…. LEMON. You will need one or two of these.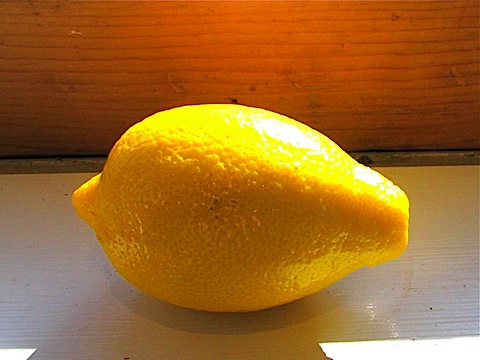 You'll need a 16 oz can of garbanzo beans, rinsed and drained.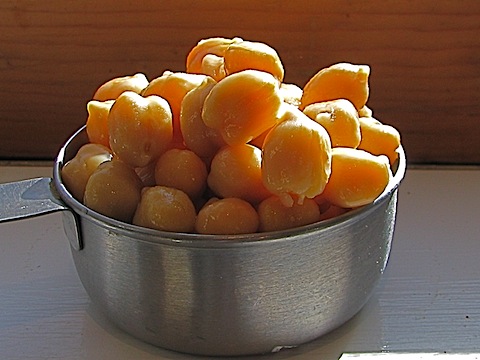 1/4 cup olive oil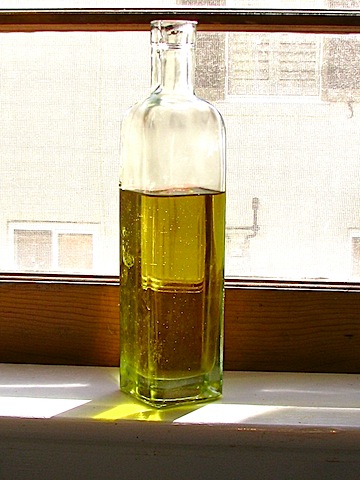 A couple cloves of garlic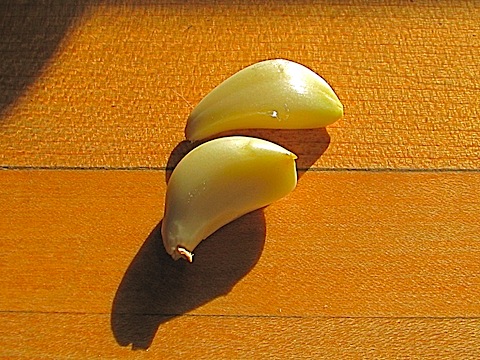 And tahini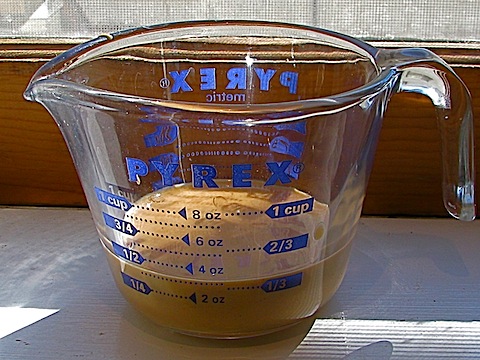 Plus some water and kosher salt.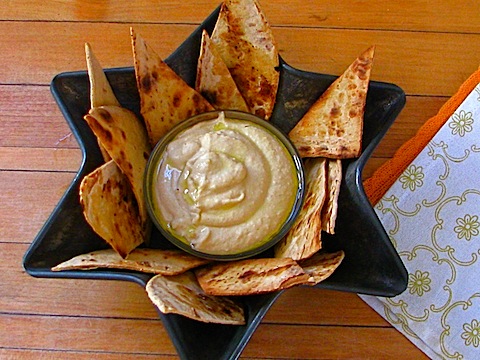 This hummus is simple, incredible, creamy, and delicious!
Ingredients:
1 – 16 oz can garbanzo beans drained and rinsed
Juice of one large lemon or more depending on your taste
Two cloves garlic (crushed)
1/4 cup olive oil
1/4 cup tahini
1/2 teaspoon kosher salt
1/4 cup or more of water
Throw all ingredients except the water in a food processor or blender. Blend until nice and smooth. Be sure to scrape down the sides. Slowly add the water in and continue to blend until creamy. I end up using about 1/2 of water to get the creamy consistency I like.
Place hummus in serving dish or air tight container, drizzle with a bit of olive oil on top. ENJOY!!
~~~~~~~~~~~~~~~~~~~~~~~~~~~~~~~~~~~~~~~~~~~~~~~~~~~~~~~~~~~~~~~~~~~~~~~~~~~~~~~~~~~~~~~~~~~~~~~~~~~~~~~~~~~~~~~~~~~~~~~~~
Question of the Day?
What's your favorite way to eat hummus? You know my answer 🙂