Making Homemade Orange Juice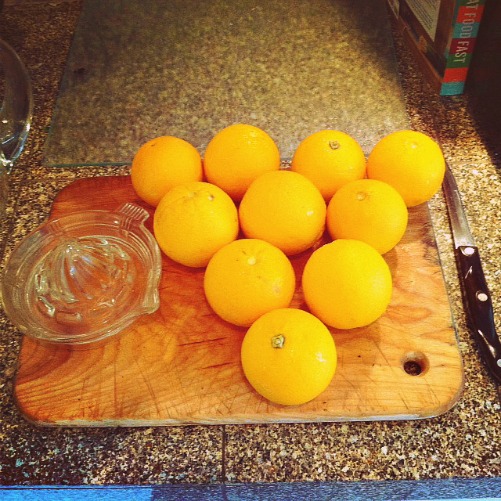 We have more citrus fruit than we know what to do with. We love being able to walk to the backyard and grab a grapefruit or orange when the craving hits, but having never owned fruit trees, we are slowly coming to a loss as what to do with them.
One thing we have started is a weekend morning ritual of making fresh orange juice. With daddy's help, M has become quite the orange juice maker.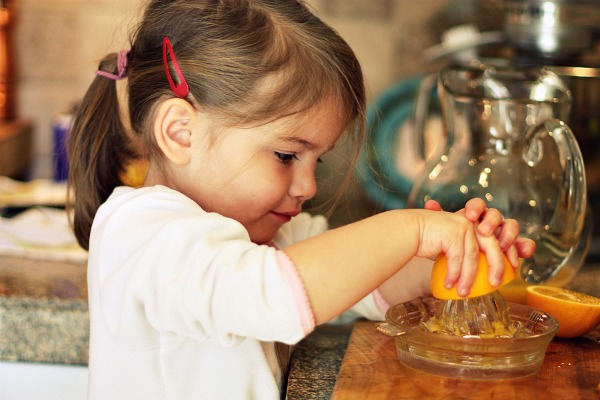 We don't own a juicer so we make it old school, squeezing orange after orange.
And licking fingers in between 😉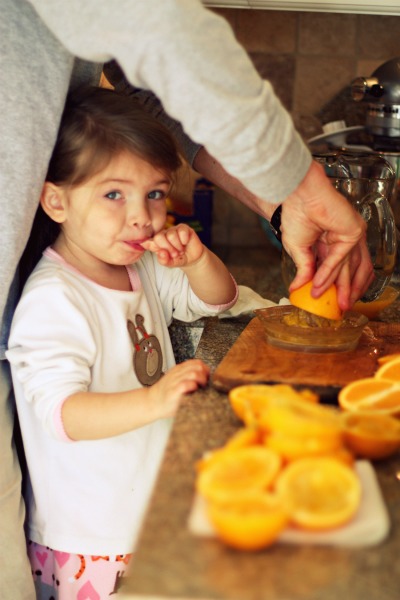 We don't add any water or sugar. Luckily these oranges are sweet enough to drink straight.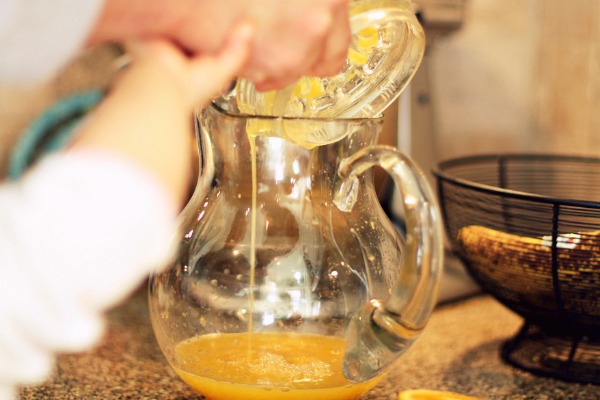 M looks forward to making oj every weekend.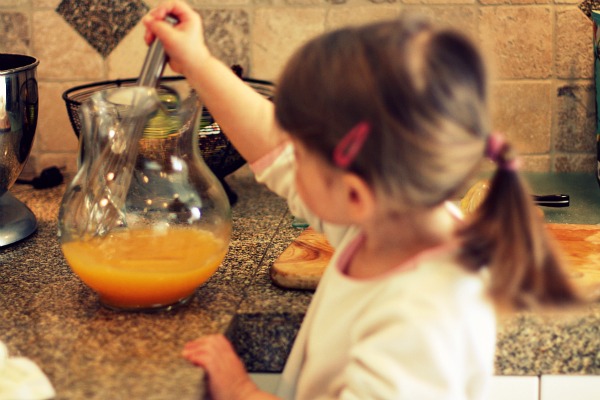 and I love that she's learning how to make real fruit juice.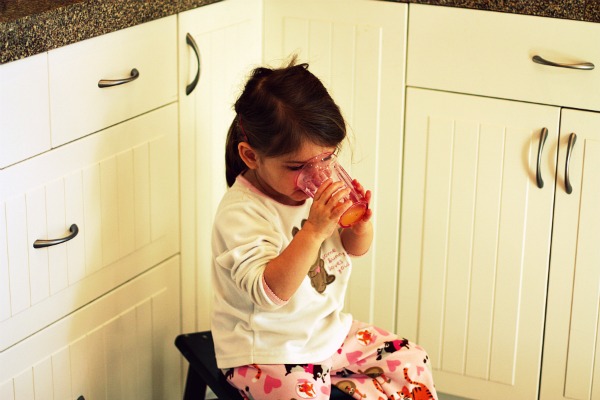 If you had endless amounts of oranges, what would you do with them? I'm in the market for some ideas 🙂