making lemonade out of lemons – a post about curtains
Soooo, this is our living room. This is where we do most of our lounging and TV watching. It's still a little empty, but slowly coming together. We still need some type of area rug and a chair or love seat on the other side of the room. We love this room because of how much light it gets. There are two giant windows behind the sofa and nice sliding doors leading to the side of the backyard.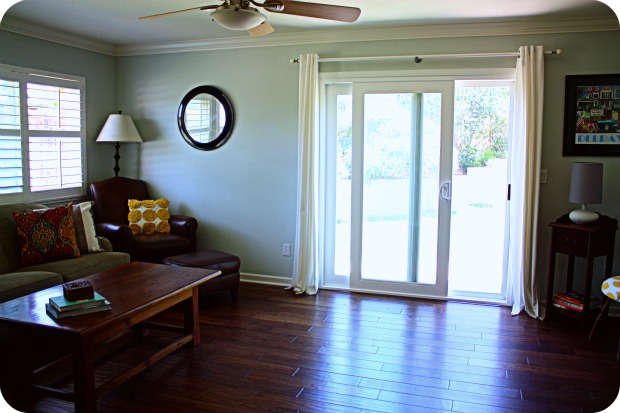 A few weeks back we hung these curtains over the sliding doors. They are from IKEA and we love them 🙂 They dress the room up just enough for us.
Here's the kicker… this isn't the first pair that we've hung. If you're familiar with IKEA, you know their curtains come super long and with fabric tape so you can easily hem them to fit your window. Mr. Weekly Bite hung the curtain rod (also from IKEA) and I meticulously measured and hemmed the curtains. I ironed the finished products. Giddy with excitement, Mr. Weekly Bite hung the curtains up and one was over 2 inches shorter than the other. I was crushed.
Long story short… the curtains originally were two different lengths. I should have measured from the top down. I measured the curtains from the bottom.  Boo 🙁
Having learned my lesson, I went back to IKEA and purchased a new pair. This time (thanks to my mom) we got it right! We love them.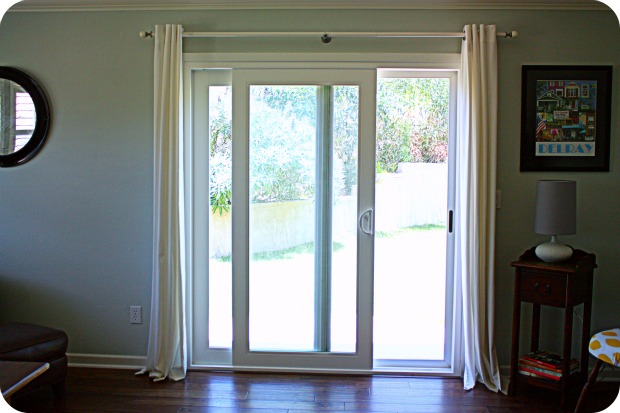 I held onto my irregular lemon curtains because I wanted to try my hand at sewing a valance curtain for the nursery & M's room. After searching online for an easy pattern, I found this very cute & simple tutorial from Joni of Lay Baby Lay.
Oh, I am not much of a sewer either. I have a simple sewing machine from Target and my biggest project to date has been sewing throw pillows. I told Mr. Weekly Bite I was going to sew curtains. His response: Really?! Don't you need help for that?
Ummm… thanks for the confidence?
Moving forward, I measured the windows, bought some fabric border (black for the nursery, coral for M's room) and sewed away.
Close to 2 hours later, the nursery valance was done! Yay 🙂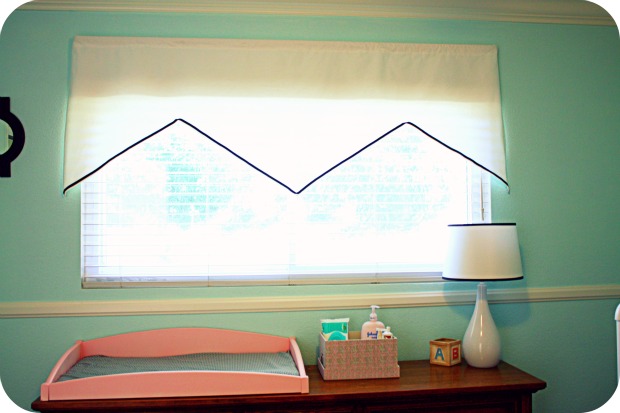 I was so happy with the result!
Mr. Weekly Bite was shocked! (in a good way :)) He loved it too!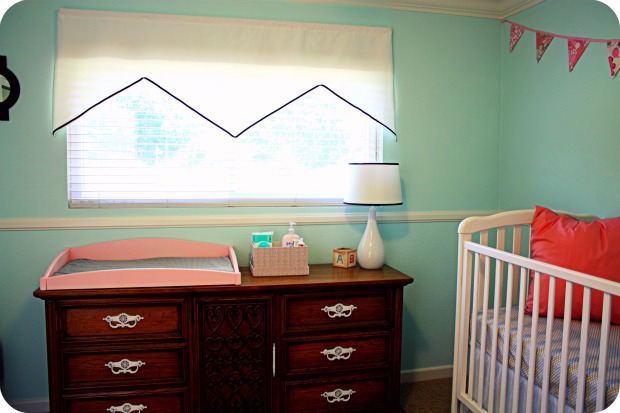 The next day I sewed the valance for M's room.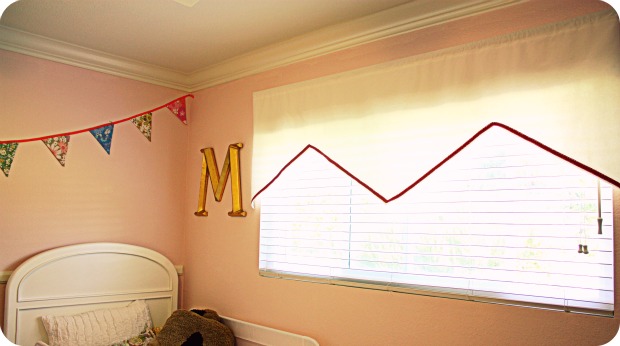 Her response:
Sooo Cuuuute Mommy!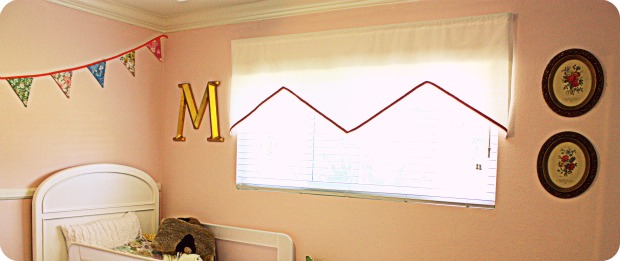 I would have sewed something different for M's room… but this is as far as my sewing talent goes 🙂
Maybe sometime in the future I'll have the guts to try something different. For now… I'm super happy with result 🙂