Mission Accomplished & Nutrition Q&A
Mission Accomplished!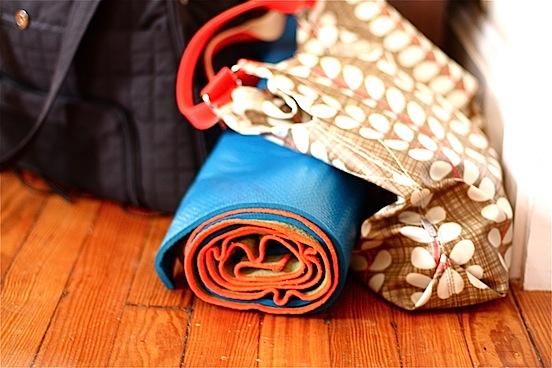 Yoga – check
Drop Shiner off – check

Clean house – check

Do laundry – check

Pack for Rhode Island – check

Run a million other errands – check
And M played on her own the whole time!!!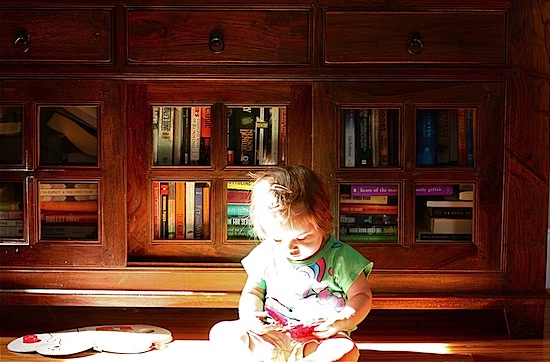 We're off to Rhode Island for a wedding! It should be exciting!
Here are a few nutrition questions I've received over the past few weeks…
Q: What do you think of the book "Intuitive Eating"? Have you read Bethenny Frankel's book "Naturally Skinny"? What's your opinion of it?
A: I love the book "Intuitive Eating". I learned a lot from it and from the authors. I love the concept of intuitive eating, but feel that it has to be catered to each person. Identifying your hunger and developing a healthy relationship with food is the main priority. Once that base is established, it's much easier to look at calories and nutrition from a "healthy lifestyle" perspective. The goal is to eat healthy, but feel good about it, and not feel like you're depriving yourself. I have looked at the book "Naturally Thin". I like Bethenny's writing style. What she is doing is telling her story and how she came out of the "diet mentality". She is a natural food's chef… and that's the extent of her training. A good way to view this book is to look at the tools she used to develop a healthy relationship with food, and how she manages that on a day-to-day basis. The reader can see if those tools work for them. The food diary she listed is based on her body and her needs. It's important to keep that in mind. Take the info in the book and tailor it for you.
Q: When you were pregnant, how did you deal with the body image, weight gain part of it? I'm so worried about that for when I get pregnant.
A: I think every woman worries about this to an extent. I had worked a lot on body image issues in the past, so I felt pretty good about where I was at prior to becoming pregnant. I did have a hard time seeing my body change, but I learned to get over it. That time in my life was not about me… it was about my body building a healthy baby. I had to tell myself that my body was going to do what it wants to do… I know longer had control of it. I know it will all be worth it in the end. I wrote a post on pregnancy and body image. You can read it here.
Q: What tips do you have for college students? I'm about 15 pounds overweight and often snack during late night study sessions.
A: It's all about managing your schedule in college. You're body will typically ask for food every 4-5 hours, depending on what you previously ate. Keep an eye on the portion sizes. As far as snacking goes, mindless snacking will put on excess weight, especially if it's done consistently and becomes a habit. Keep healthy snacks close by, so when hunger strikes, there's less temptation by the vending machine. Take a look at your class and study schedule and try to structure your meals a little. Getting your body into some type of routine can help. Lastly, stay active. Try to squeeze some exercise you enjoy on a daily basis. This not only keeps our weight healthy, but relieves daily stress as well!
Got a question for Weekly Bite? Just send me an email 🙂
Have a great 4th of July! Be safe 🙂