M&M Chocolate Chip Cookies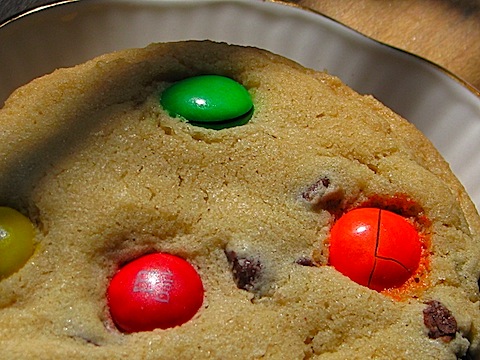 Hi 🙂
To say that I've been "feeling under the weather" is an understatement.
I know I don't have the flu, but this is about as bad as a cold can get.
Whatever I have has completely wiped me out! I was out for count for a few days!
The good news is I feel like I'm on the mend… kinda!! Phew!
Bear with me as I try to recoup 🙂
Ok… so let's move on to these cookies!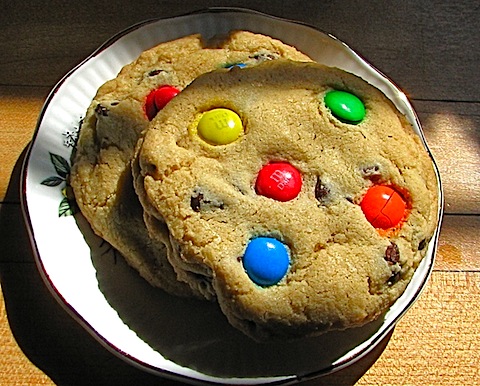 I mentioned in this post that I was going to birthday party over the weekend.
I made some chocolate chip coconut macaroons and these M&M Chocolate Chip cookies
I wish I could take credit for this recipe.
A while back I was reading Alice's blog Savory Sweet Life. She claimed that these were the best chocolate chip cookies ever!
I knew I had to try this recipe.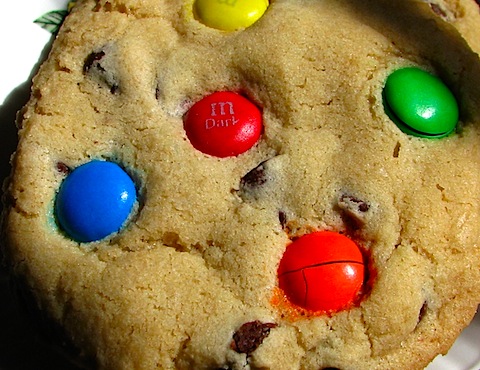 These cookies do not disappoint!! These ARE the best chocolate chip cookies I've had in a very long time!
I altered the recipe just a tiny bit.
I added 1 tablespoon of vanilla and being that this was a child's party, I added some dark chocolate M&M's to add some color!
Both the kids and adults loved these cookies!
You can find the original recipe here.
Have a great HUMPDAY 🙂
~~~~~~~~~~~~~~~~~~~~~~~~~~~~~~~~~~~~~~~~~~~~
Question of the Day?
What's the best cookie you've every had?