Mommy Happy Hour
Ok…. Don't Judge. 😉
I belong to this group of fantastic women. This group is a combo of stay at home and working mommies.
Each one of us lives within blocks of each other.
Here are the rules:
We meet every Friday (except Holiday weekends) at 4pm.
All mommies live in the same neighborhood so we can all walk.
We rotate houses.
The hosting mommy provides snacks and drinks for both the adults and the kiddos.
The best part – The mommies attending do not have to bring a single thing. We work hard all week long and this is time to relax… kind of… we all know a mom is never off duty 😉
Friday was my turn to host… I don't know why, but my camera was really enjoying taking blurry pictures… so bear with me 🙂
.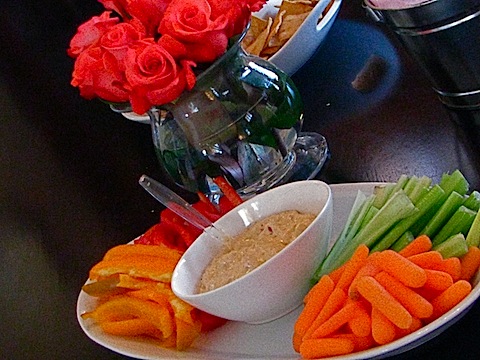 Normally I would make my dips from scratch… but in typical Estela fashion… I didn't plan… so I did the next best thing…
I went to Whole Foods and bought some tasty dips and the ingredients to make baked brie.
To go with the veggies I got some roasted veggie ranch dip. It was pretty tasty and surprisingly spicy!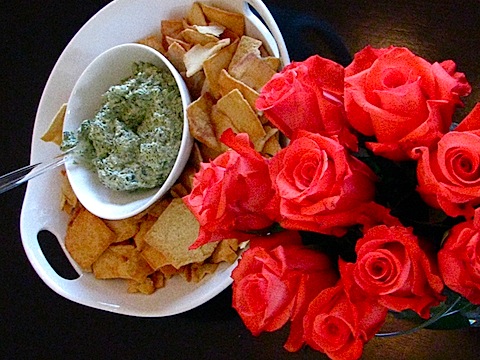 If you haven't gotten this dip… go buy some! This organic creamy spinach dip is a staple in my house!
Oh… and I got flowers… flowers make everything look pretty.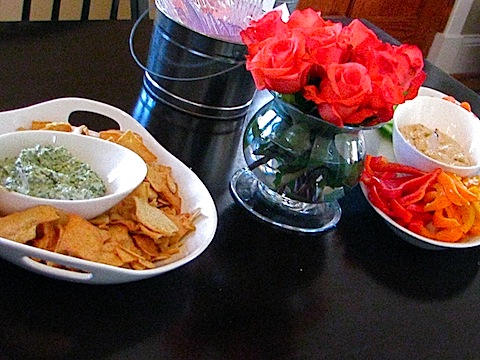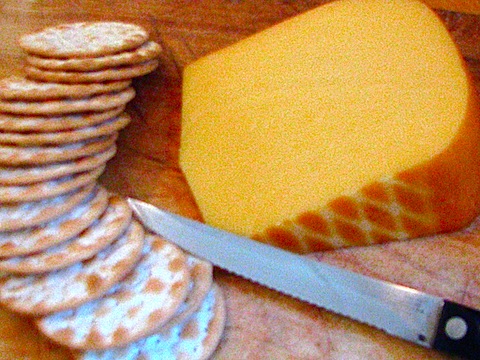 And a very blurry picture of smoked gouda. :~
What missing is the picture of my baked brie. I have a little story about that…
So I bought this great brie, cut it in half, and filled the middle with berry jam and toasted almonds.
I wrapped the entire brie with puffed pastry.
I put it in the oven at 4pm so it would be nice and hot when most of the mommies arrived.
Before I knew it… smoke was coming out of the oven… this is not a good thing when you have two toddlers and three 10 month olds in your house.
The cheese was oozing off the pan to the bottom of the oven causing the entire house to smoke up 🙁
Luckily my husband stepped in to help clean the oven and air out the house… Phew!
The baked brie was salvageable… but did not look pretty 🙁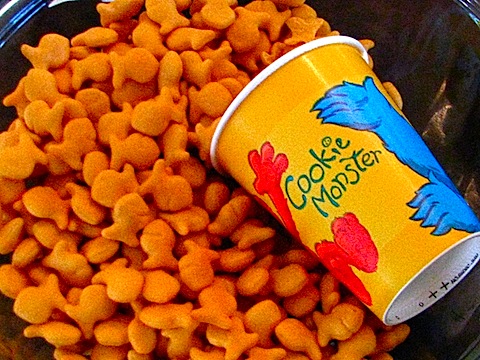 Whole grain goldfish and Annie's fruit snacks for the kids…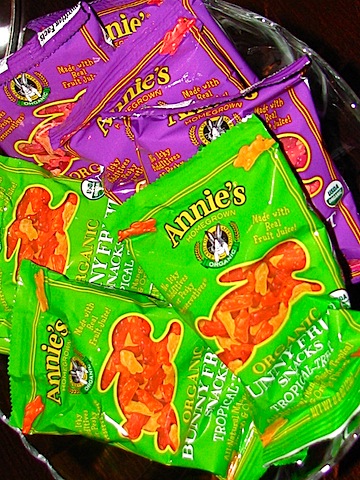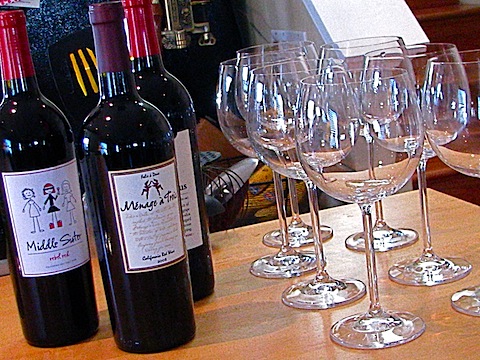 Booze for the mom's…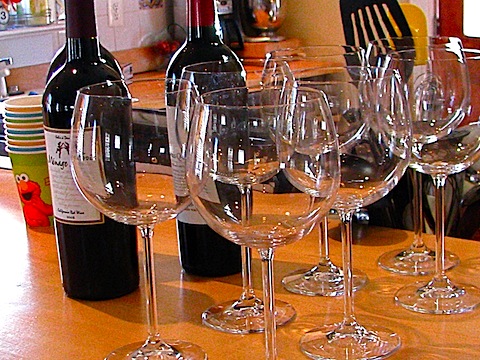 Hydration for the kiddos….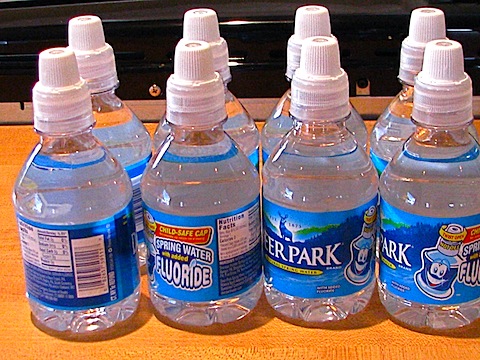 Seven mom's, three dads, and twelve children later… it looked like a tornado had hit my house….
It's so worth it though to visit with all the mom's, share stories, and most of all… see how happy the kids are to play with each other!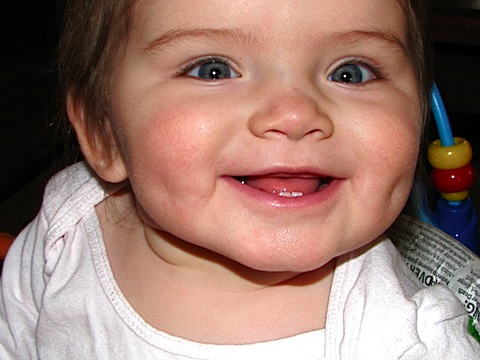 My baby girl slept for twelve hours that night!
Happy baby = happy mommy 🙂