look out pottery barn….
Did you know that I've had this sewing machine for 3 years and have never used it?!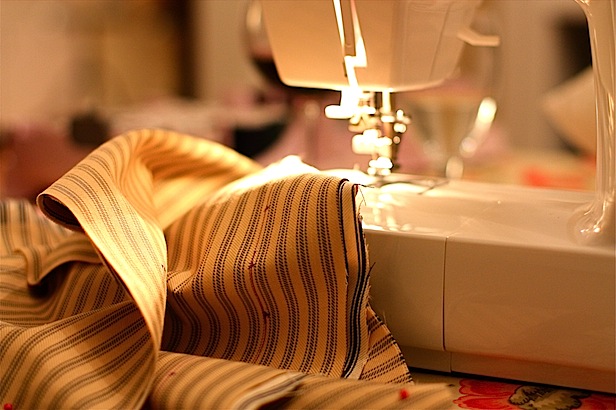 Brand new, in the box, never used.
I've always loved the idea of saving a little money by sewing my own pillows and curtains, but when it came down to actually learning how to sew, I was intimidated. So 3 years ago, I mozeyed on over to Target and bought myself a cute little sewing machine… which has since been sitting in my basement.
To make matters worse… I love shopping for fabric… online, in fabric stores, everywhere. If I came across fabric I liked, it had to be mine.
So there I was… brand knew sewing machine, super cute fabric, pillow inserts, and clueless as to how to put it all together.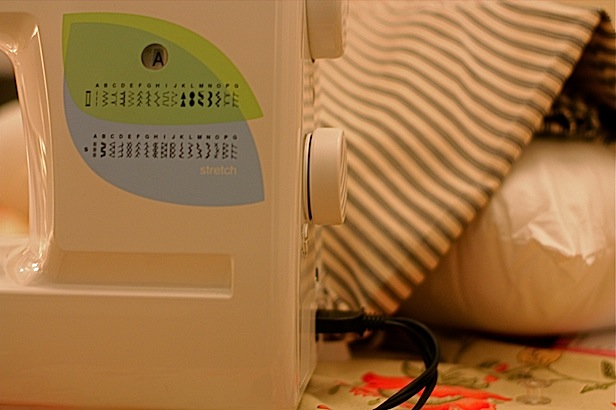 Well that all changed yesterday.
My mom was visiting for Thanksgiving and my mission was to bust out the sewing machine and learn to sew a pillow. It didn't have to be a fancy pillow, just something simple.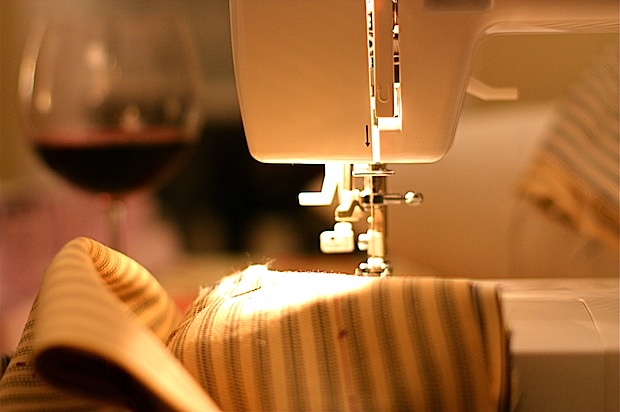 After a sewing machine tutorial from my mom, I did it!
All on my own. I measured, cut, and sewed my little heart out. All with the guidance of the best possible teacher 🙂
M helped too 😉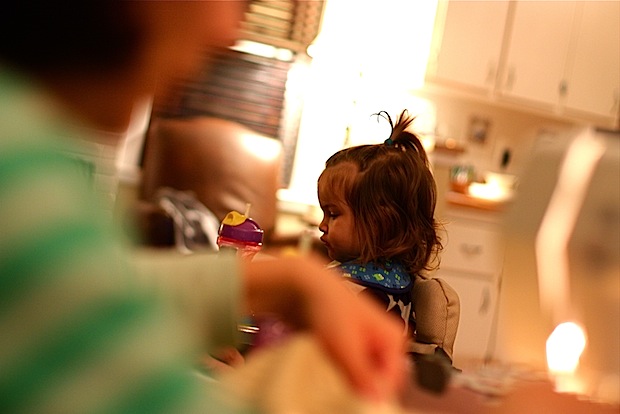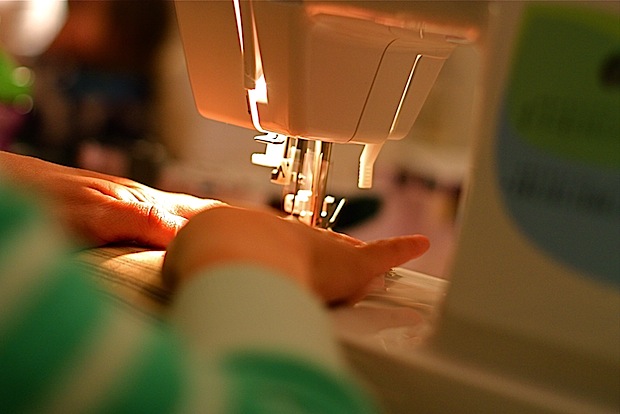 And there you have it!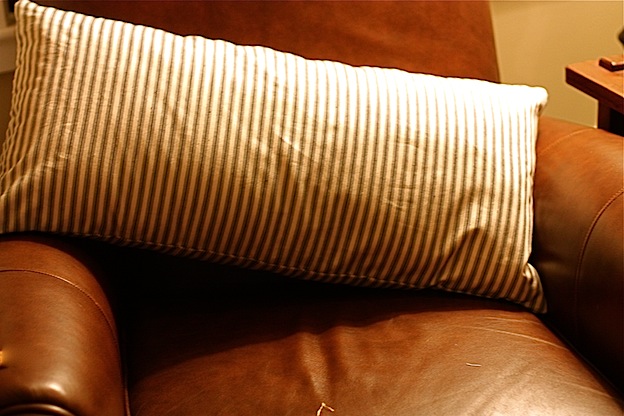 My cute little pottery barn look alike pillow 🙂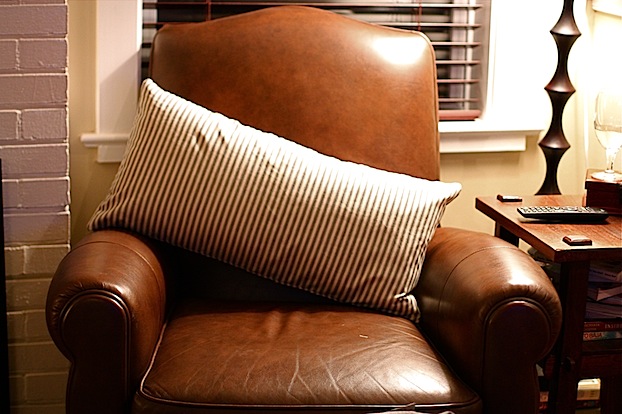 On the agenda next… a cushion for a chair in M's room.
I'm off to shop for fabric!
Happy Black Friday!!