My Mess…
How on earth did I let this happen?!!!!?!!!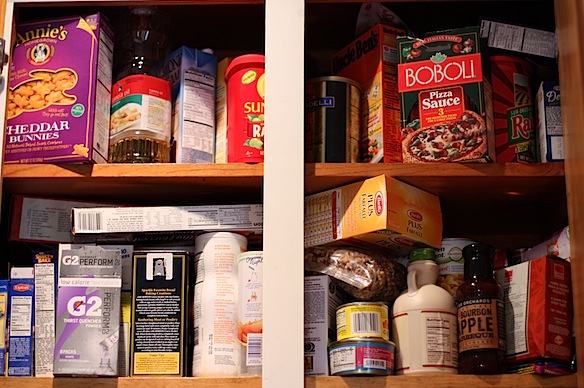 Lets just put aside the fact that I'm completely embarrassed to show you my mess… we've all got our messes… right?!?!!
I could go on and on with excuses…
I could blame the fact that I have a kid that keeps me insanely busy….
I could say that I have to put groceries away at lightening speed because she demands all of my attention…
Or, maybe you're reading this and think I'm just plain lazy… but you're not thinking that… right????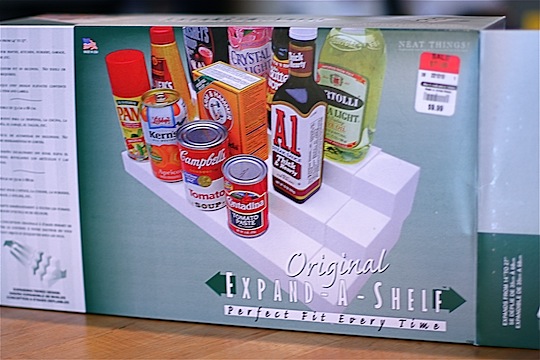 I was at the Container Store over the weekend and randomly stumbled upon this. The Original Expand-A-Shelf.
It was on sale for 7 bucks. How could I turn down a deal like that?!
I decided to purchase one to see how I liked it.
I started out with my spices. If you're like me, you've got like 40 different spices.
If you're like me… you have a hard time finding spices in your cabinet and often purchase a spice you already have.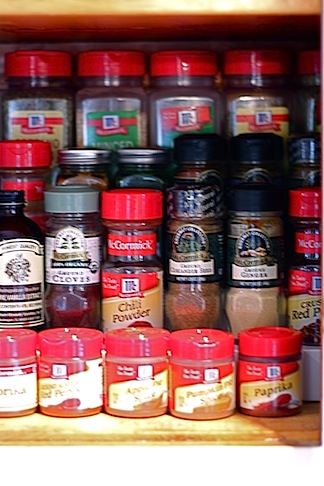 Low and behold… my spices are organized!!!!!!!!!!!!
I found out during this organizing project that I have five jars of chili powder…. FIVE!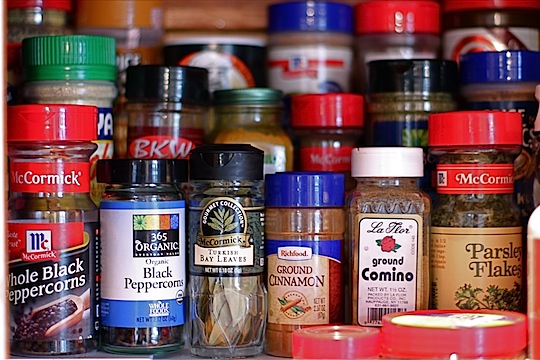 I also have:
2 jars of nutmeg
3 jars of cumin
2 jars of black peppercorns
4 jars of parsley flakes
2 jars of ground ginger
And 2 jars of season salt
How ridiculous is that? If I would've just stayed organized I could've saved myself some money…
Now I just need to work on the rest of my organized chaos 😉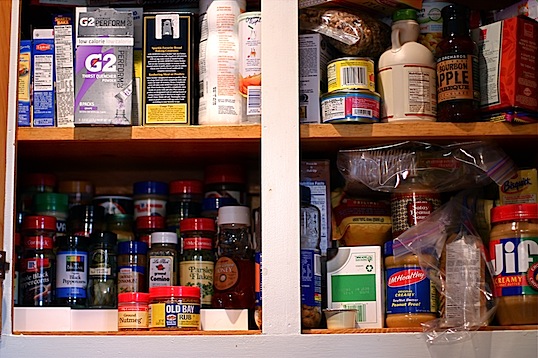 In other news….
I'm flying out to Arkansas today for a fun blogging event!
I'll see you tomorrow morning live from Arkansas!
Have a great Tuesday 🙂