Nutella Blondies
I know, I know… You're thinking to yourself… what in the heck are Blondies doing on a Healthy Living Blog?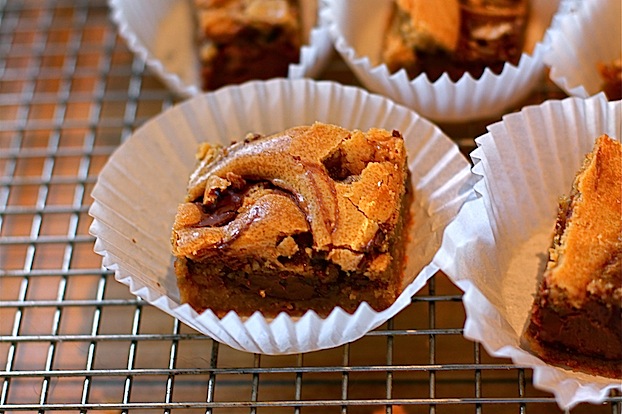 Well my friends… Nutella Blondies make perfect sense on this blog. I promise if you eat one it won't make your heinie big. Now, if you eat four, or seven… well, that's a whole other issue.
I randomly purchased some Nutella with the intention of baking with it. If you're like me… you can eat Nutella by the spoonful.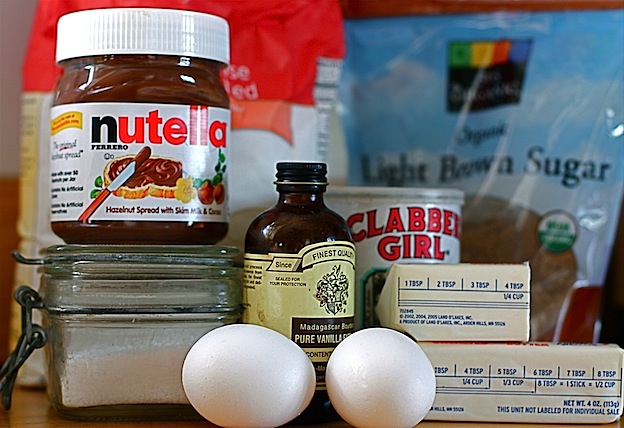 My original plan was to make Nutella Brownies, but I just couldn't find a recipe I liked. After scouring the internet for hours, I found this recipe by Kevin & Amanda. It was simple and looked delicious!
Here's what you'll need:
1 1/2 cups all-purpose flour
1 tsp baking powder
1/2 tsp salt
1 1/2 sticks unsalted butter
1 cup light brown sugar
1/2 cup dark brown sugar
2 eggs at room temperature
1 tablespoon vanilla
Nutella
First thing you want to do is combine the flour, baking powder, and salt in a bowl. Whisk to combine and set aside.
Next, you want to melt the butter in a medium saucepan. Once the butter is melted, add both sugars in and stir until dissolved.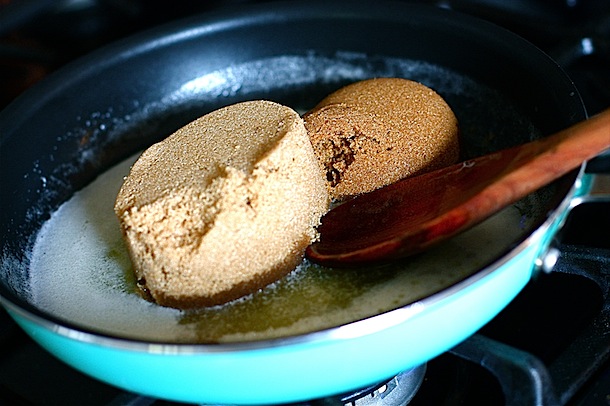 Would you get grossed out if I told you I tasted this? It was good… trust me.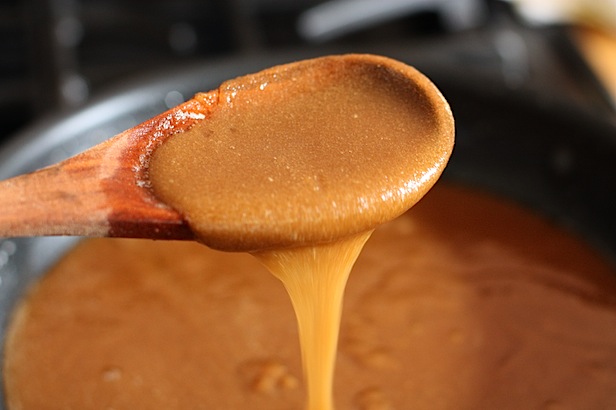 This butter mixture needs to cool for about 10 minutes, so you can use this time to be productive and do things like go wash your hair, tweeze your eyebrows, paint your fingernails, or go read the latest issue of People Magazine 😉
Mix the eggs & vanilla together. Slowly pour in the butter/sugar mixture. Mix until nice and creamy. Slowly add in the flour mixture and mix just until combined. Be sure the scrape down the sides so you don't miss any of that buttery goodness.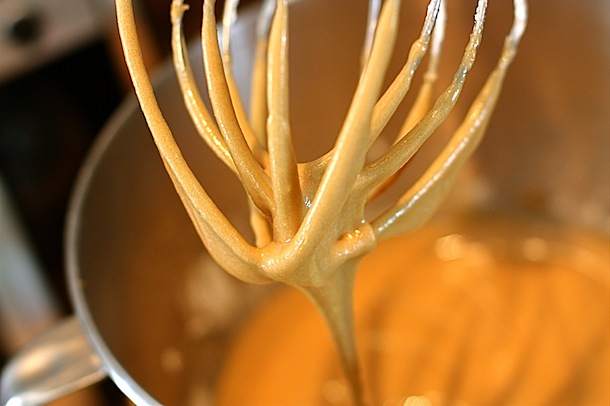 Pour the mixture into an 8×8″ pan thats been sprayed with cooking spray. Next, you want to drop about 6 huge blobs of Nutella onto the batter.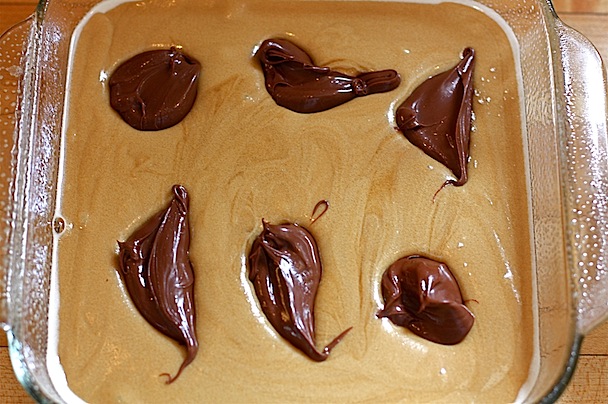 To make the swirls, use a blunt knife and make an "S" shape with the Nutella. You can play around with it and make whatever designs you want 🙂 Just be sure to drag the Nutella to the edges that way it can bake evenly.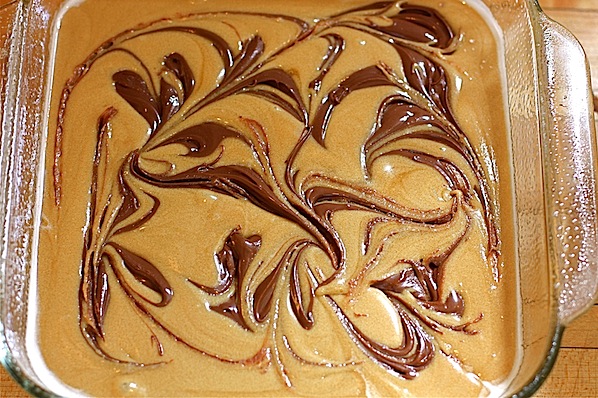 Bake in an oven that's been preheated to 350 degrees. If your using a glass pan (like I did) it took about 40 minutes to bake. For a metal pan it should take between 25-30 minutes. The key is to have a toothpick come out clean with some nice goo on it 🙂
Then it looks like this…. Droool…………………….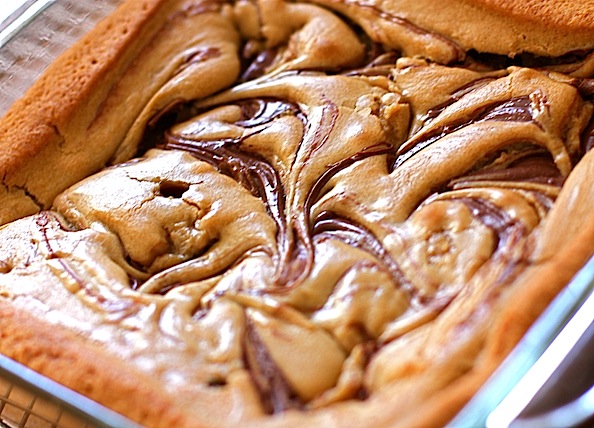 I highly suggest you cut them in small squares. They are so rich that really all you need is just one… or two….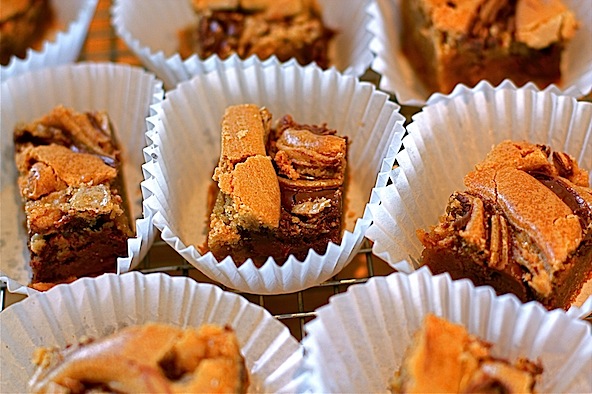 Are you on a sugar high yet?
These nutella blondies are taking part in the holiday recipe exchange! To view more recipes, click the link below!