only child syndrome…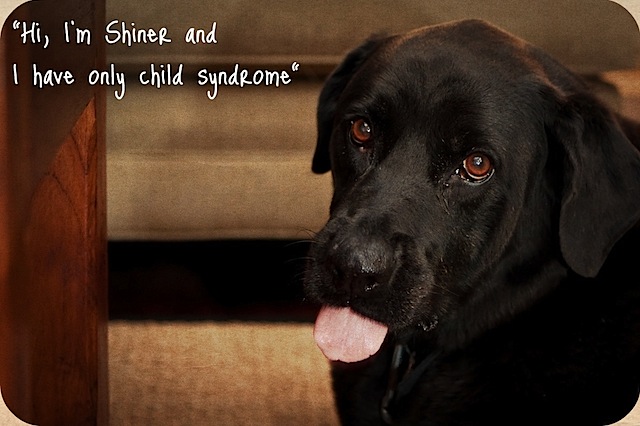 Shiner's been acting strange for about six weeks now. I know this because he's had the same routine for close to eleven years.
He sleeps in till about 8 every morning
He frollicks in the backyard for only 15 minutes at a time, then trots back inside.
He sleeps most of the day with a snore louder than a stock car engine.
He takes himself to bed at 8:15 every night like clockwork.
Shiner's strange behavior includes:
Begging all the time
Acting like he's starved (which is untrue since he weighs 110 pounds)
His hair was falling out in clumps
He would whimper (and he never whimpers)
At first I figured his eleven year old body was finally catching up with him. He was just acting stranger than normal… but the behavior was getting worse.
I called Mr. Weekly Bite thinking the worst. I mean the dog is eleven after all. Mr. Weekly Bite said to call the vet immediately. The vet said to bring him in right away.
I packed M up and helped Shiner jump in the back of my jeep. I dropped him off at 9 a.m.
It was 3 p.m. and still no news. I called the vet. They were still running tests.
I finally get a call close to 7 p.m. The vet said they'd like to discuss Shiner's diagnosis with me.
I drive to the vet's expecting the worst. Crazy thoughts were racing through my head.
I sit patiently in the waiting room with M on my lap. The vet approaches me and says….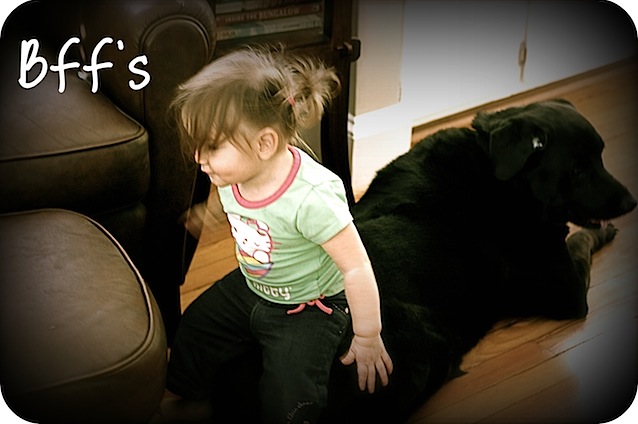 "There's absolutely nothing wrong with your dog. Shiner's the healthiest eleven-year-old we've ever seen.
Shiner's problem is sitting on your lap. He's got 'only child syndrome' "
Whaaaaaa?!!!
Lesson of the Day: Never neglect your first child 😉