Orange Slice Candy Bread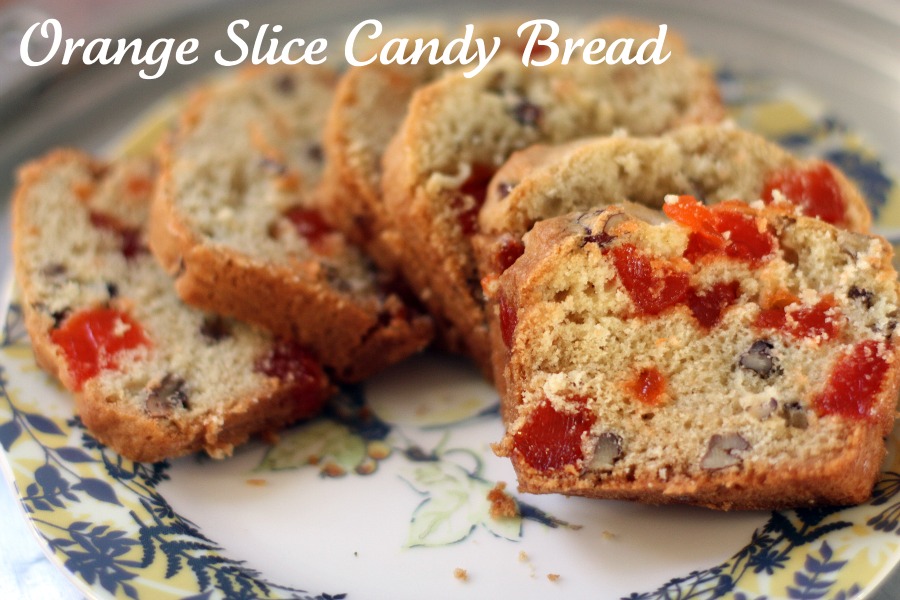 Hi There!  How was your weekend?  I managed to complete all my christmas shopping, wrap every gift, do a little baking, and I even threw a fun party on Friday night (you'll hear more about that party next week 😉 ).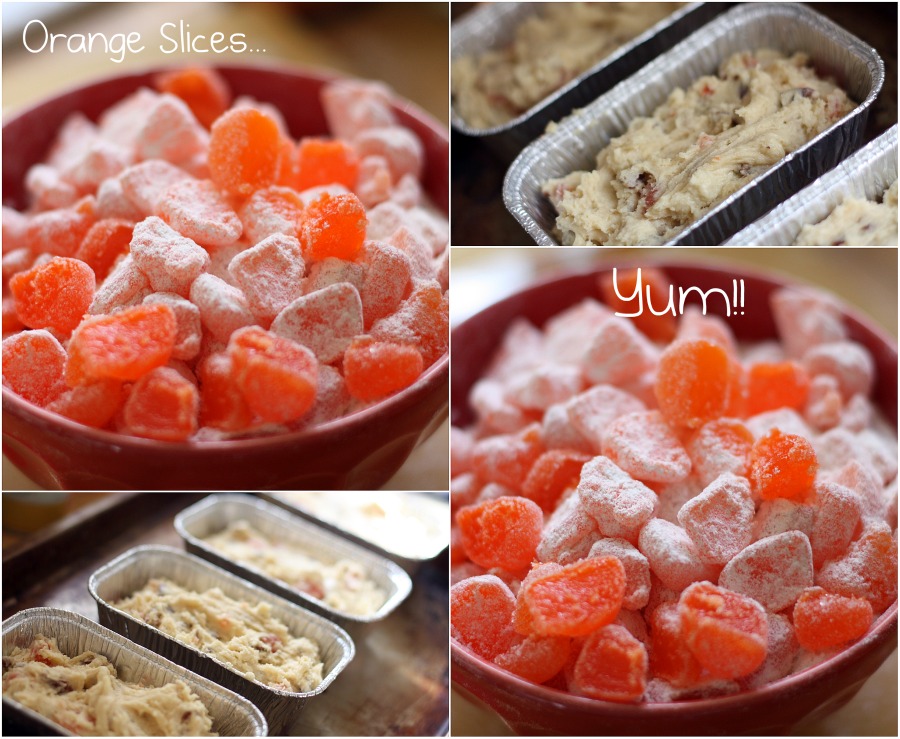 Orange Slice Candy Bread is one of my most favorite breads of all time!  I'm pretty sure its because orange slices are one of my favorite candies.  When I was little I swear I lived off of Brach's Cinna-Bears & Orange Slices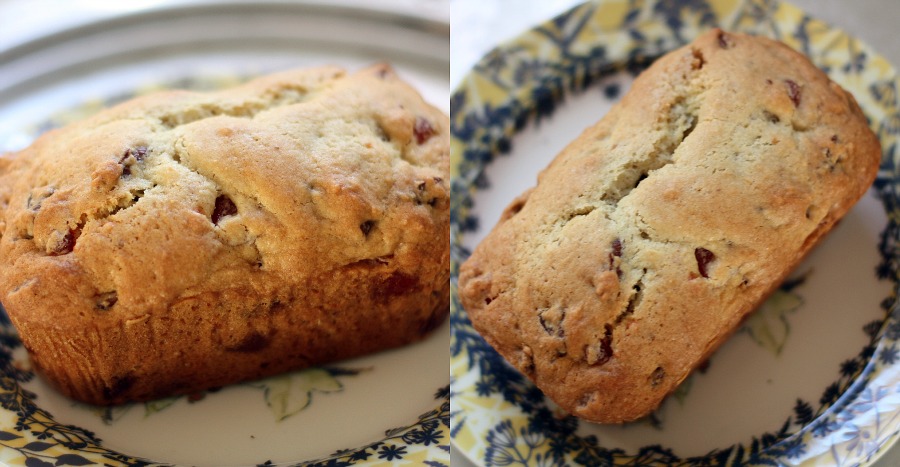 My love for this bread started in elementary school.  One of my dears friends mothers would always put together a christmas goodie basket for my family.  Year after year she baked all of her signature cookies and breads.  Orange Slice Bread was a staple.  When the holidays would arrive I'd always ask if she would be baking her famous orange slice bread.
Its been decades since I've eaten this amazing bread, but for some reason its been stuck in my head all season.  After googling recipe after recipe and baking a couple of disaster breads, I finally got it 🙂
Ingredients:
2 10 oz bags orange slice candy
2 cups chopped pecans
4 cups flour
1 tsp baking soda
1 cup butter
2 cups sugar
4 eggs
1/2 cup buttermilk
Directions: Preheat oven to 325 degrees.  Roughly chop orange slices.  In a separate bowl, combine 1 cup flour with chopped orange slices.  The flour will keep the orange slices from clumping together.  Add pecans to the orange slice mixture.  Set bowl aside.
Combine remaining 3 cups of flour with baking soda.  Sift together and set aside.  In a mixer, cream butter & sugar together until light and fluffy (about 4 minutes).  Beat eggs in one at a time.  At low speed, slowly add in flour mixture little by little, alternating with buttermilk.  Finally, stir in orange slice/pecan mixture.  Mix just until combined.
Spray two loaf pans or five mini loaf pans with non stick cooking spray.  Cut a piece of wax paper to fit the bottom of each pan.  Place wax paper on bottom of pan.  If you're making mini-loaves, bake for 50 minutes or until golden brown and toothpick comes out clean when inserted.  If your baking two large loaves, bake for at least one hour.  Test with toothpick for doneness.  If toothpick has batter on it when inserted, bake for addition 10 – 15 minutes.
Cool loaves on wire rack & enjoy 🙂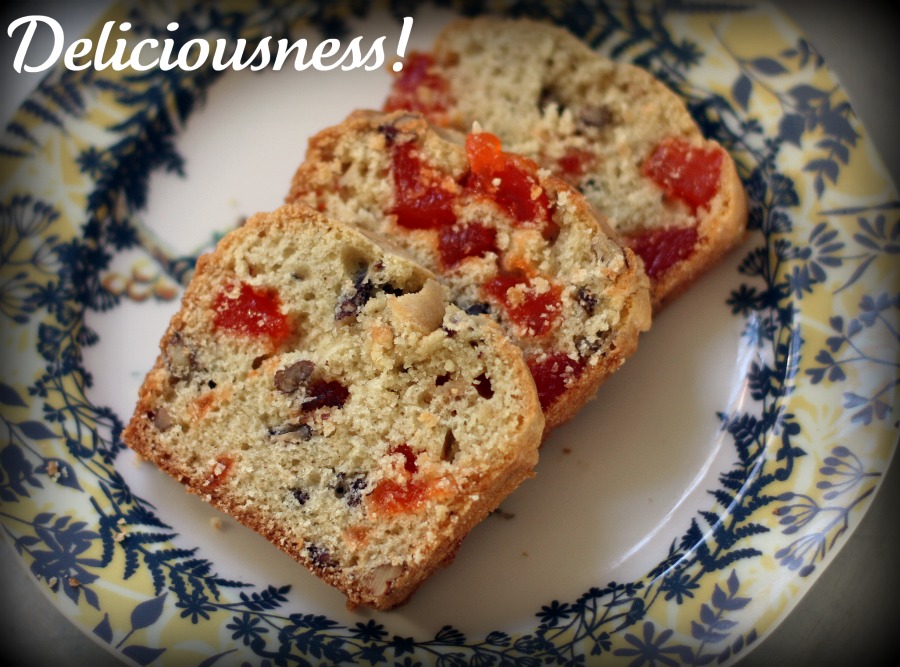 If you like orange slice candy you will LOVE this bread 🙂  My neighbors each got a mini-loaf for Christmas.  I hope they enjoy it as much as I do 🙂