Orzo With Chicken & Asiago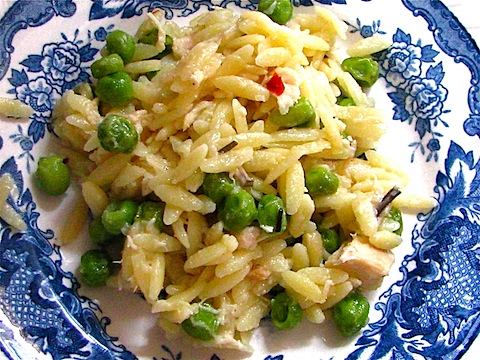 Today should be an interesting day. M starts swim classes.
I keep wondering in my head… can they actually teach an eleven month old how to swim?? I'm assuming it'll just be bunch of babies floating in the water to music. I'm thinking she's either gonna love it… or it'll be a massive nightmare.
We were searching for a swimsuit all weekend long. One would think buying a swimsuit for a baby would be easy.
All I wanted was a simple swimsuit. Nothing fluffy or shiny.
Did you know that majority of baby swimsuits have tutu's attached to them?!!?
And the amount of baby bikinis in unreal. Don't get me wrong… they're cute and all, but if I put my daughter in a bikini… her buddha belly with baby dimples would be popping out… and then all I would do is laugh her because its just so darn cute!
The next question is "What do I where?"
Obviously I need a swimsuit… but what does a mom where to swim classes?
The last time I wore a swimsuit was the summer of 2008… right before I was pregnant.
This isn't a beach… or Bay Watch… so I thought a bikini would be inappropriate…
A one-piece seemed too "mom-like" for me….
I settled on a tankini from Old Navy. It's modest and doesn't scream "soccer mom."
I'll have a full report of the class tomorrow 😉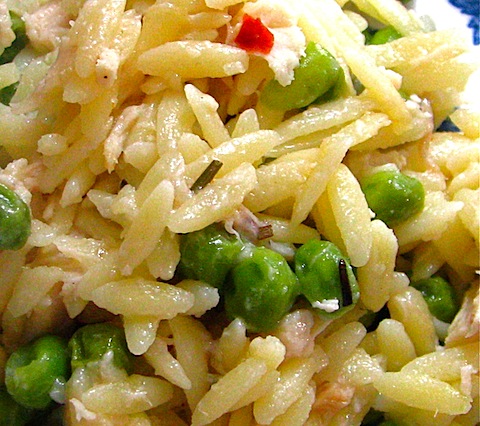 If you haven't noticed… I have a little obsession with orzo pasta.
I found this recipe on Cooking Light and changed it up a bit.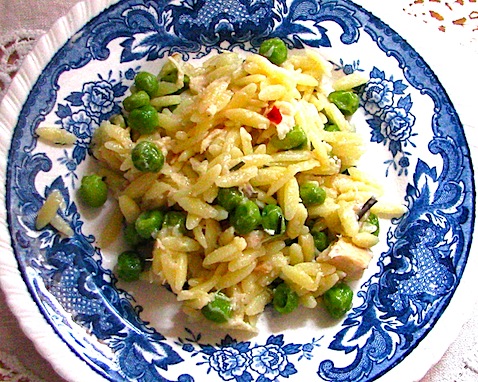 This meal was soooo easy to make! When I say this meal takes thirty minutes to cook… thats an overstatement!
Ingredients:
2 cups low-sodium chicken broth
2 cups uncooked orzo
1 1/2 cups cook chicken breast, chopped
1 1/2 cups frozen peas (thawed)
1 tablespoon fresh rosemary
3 cloves garlic, minced
Juice of one large lemon, or two small lemon
1 cup grated asiago cheese
salt & pepper to taste
Directions:
Pour chicken broth into large sauce pan. Add minced garlic to broth. Bring to a boil. Cook orzo in chicken broth (about 10 minutes).
Once orzo is cooked, add cooked chicken, peas, rosemary, and lemon juice. Stir through. Slowly stir in asiago cheese. Add salt & pepper to taste.
Enjoy!