Parmesan Green Beans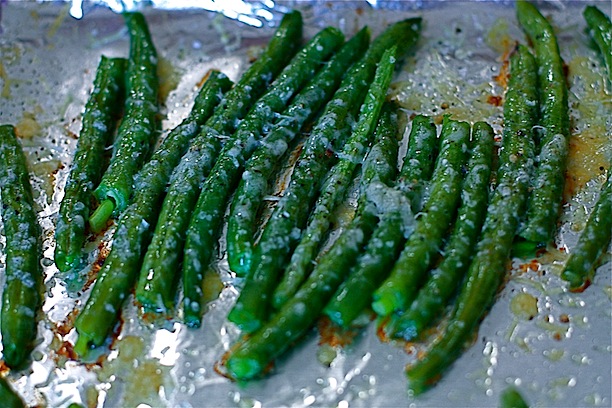 Remember these? I packed them for M's lunch the other day. She loved them and ate them all.
I use the make these all the time, but for some reason I got sucked into those steam in a bag things.
It wasn't until this lovely lady posted about her roasted green beans that I remembered how much I loved these crispy, cheesy, french fry like veggies.
These are the easiest things in the world to make!
You can have these tasty veggies in four easy steps.
Step 1: Trim and rinse your fresh green beans.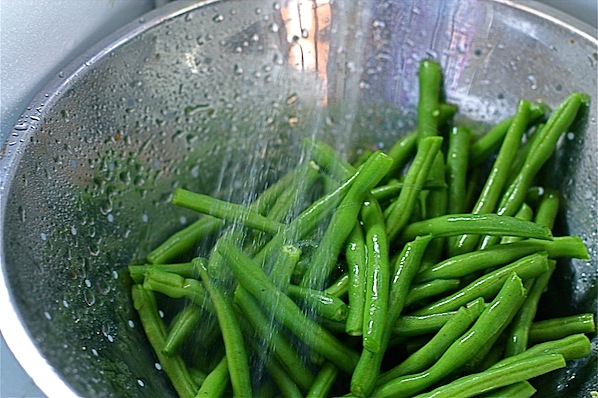 Step 2: Spread your green beans on a large baking sheet that's been sprayed with non-stick cooking spray. Drizzle a little olive oil on top of the green beans. Sprinkle with with salt and pepper.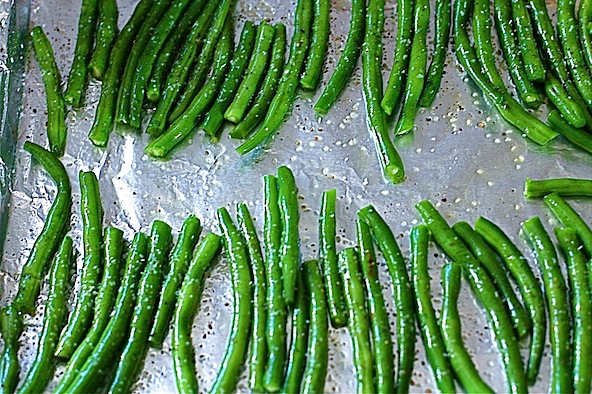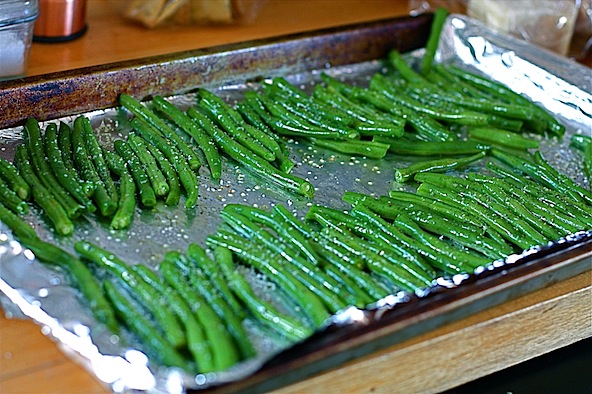 Step 3: Sprinkle some freshly grated Parmiganio-Reggiano on top of the beans.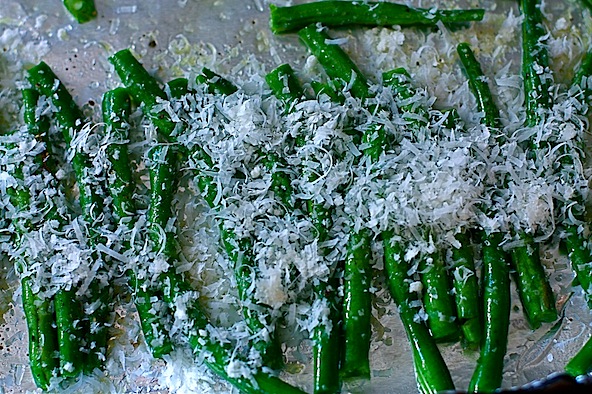 Step 4: Bake at 425 degrees for about 12-15 minutes.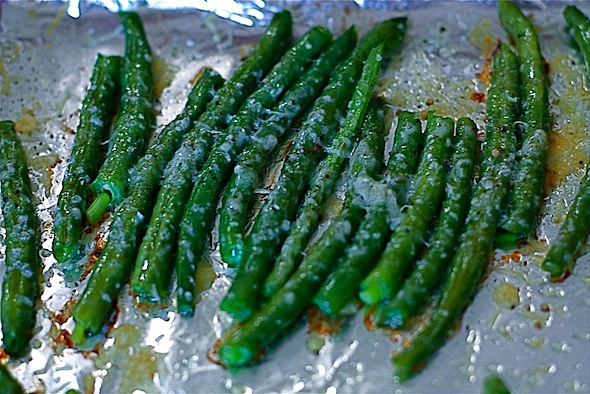 Enjoy on their own or as a side to an entree.
I like mine with ketchup 🙂