Peanut Butter Chocolate Chip Banana Bread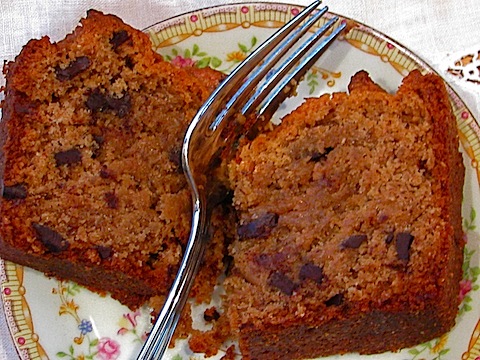 Can you think of a more perfect combo? Chocolate. Peanut Butter. Bananas.
I love chocolate and peanut butter. I love peanut butter and bananas. I love chocolate covered bananas.
Sometimes I stand in my kitchen and stick my spoon in the peanut butter jar, then dip my peanut butter spoon in a bag of chocolate chips…. do you every do that?
The combination of all three just makes sense.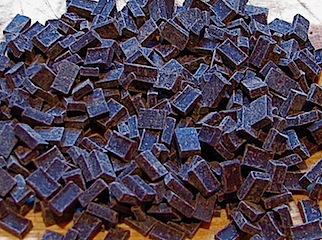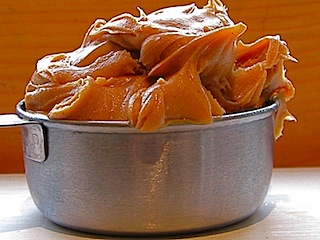 My husband on the other hand… well, he loves peanut butter and chocolate, but peanut butter and banana, he doesn't get. His exact words to me were "I just don't get the whole peanut butter banana thing." "What's the big deal?" I looked at him like he was some sort of alien or broke a sacred vow.
Okay, back to this awesome bread…
If you're familiar with my blog, you know that I have issues with bananas. I buy massive quantities of bananas, then the minute they go ripe, I throw them in the freezer… then buy more bananas. I now have massive quantities of bananas in my freezer. So instead baking the same old banana bread, I changed up the recipe and added peanut butter and bananas.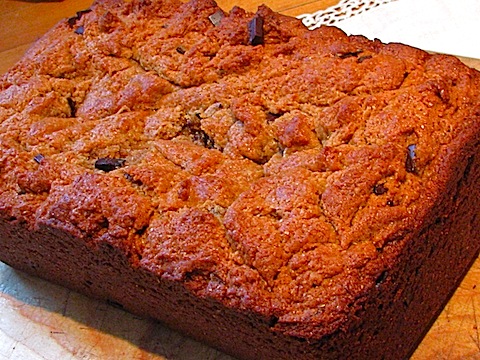 This bread is Gooood! Its dense, rich, and must be consume with a large ice cold glass of milk.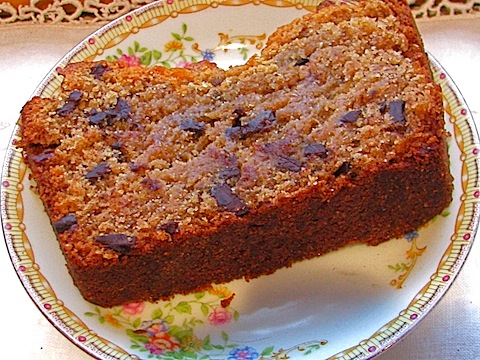 Ingredients:
2 cups whole wheat pastry flour

1 1/2 teaspoons baking soda

1/2 teaspoon salt

1 cup sugar

1/2 cup canola oil

1/2 cup unsweetened applesauce

3/4 cup peanut butter

1 Tablespoon pure vanilla extract

3 over ripe bananas

1 cup semi-sweet chocolate chips
Directions:
Preheat oven to 350 degrees.
Combine flour, baking soda, and salt in a bowl. Whisk together then set aside.
Combine sugar, canola oil, and applesauce. Mix until well blended. Add peanut butter and vanilla to sugar mixture. Mix until peanut butter is blended through. Add flour mixture to sugar mixture. Mix just until combined. Gently mix in bananas, then fold in semi-sweet chocolate chips.
Spray an 8 x 4 inch loaf pan with non-stick cooking spray. Spoon batter into pan. Bake for 55 – 65 minutes or until a toothpick comes out clean when inserted in the center. Cool completely on cooling rack. Once bread is completely cooled, transfer loaf out of the pan.
Enjoy!
~~~~~~~~~~~~~~~~~~~~~~~~~~~~~~~~~~~~~~~~~~~~~~~~~~~~~~~~~~~~~~~~~~~~~~~~~~~~~~~~~~~~
Question of the Day?
What's your favorite food combo? PB & Chocolate is my favorite 🙂