Peppermint Patty Brownie Bites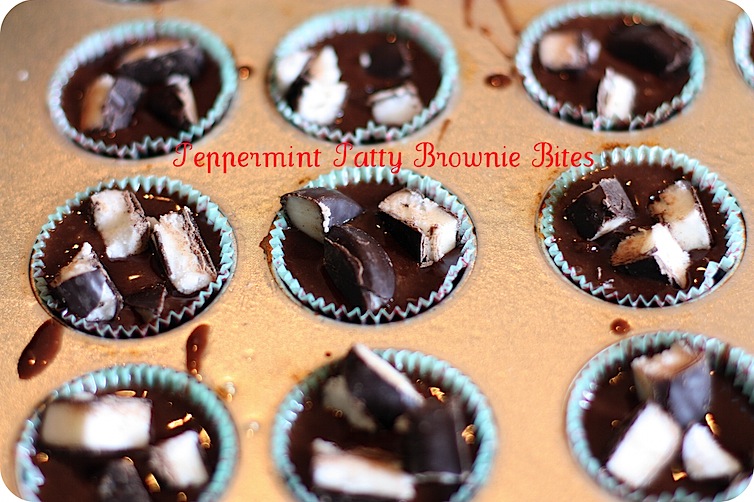 I have a confession to make.
These didn't exactly turn out the way I hoped. I like to call them one of my semi-successful recipes. They taste incredible. But looks? Not so good.
Everything was going beautifully till I put them in the oven. The timer went off, I took a peak, decided they needed a couple more minutes, closed the oven door, and walked away.
I sat down at my computer and got sucked into internet land. The smell of burning mint brought me back to reality. Yikes!
Good news is you can make these the correct way 🙂 They're super easy.
First you want to take your favorite brownie mix. It can be a box version, or your favorite from scratch recipe. I felt like keeping things easy and bought my favorite boxed brownie mix, Giradelli.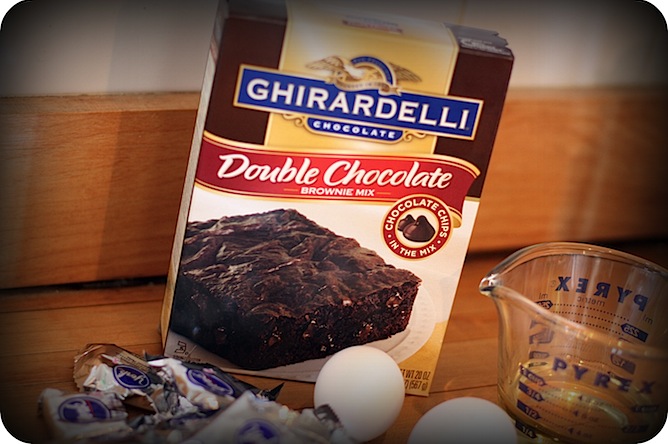 Make the brownies according to boxed directions and set aside.
Next you want to take some peppermint patties. Cut each patty into 6 small pieces. I just cut it in half crosswise then cut it in thirds lengthwise.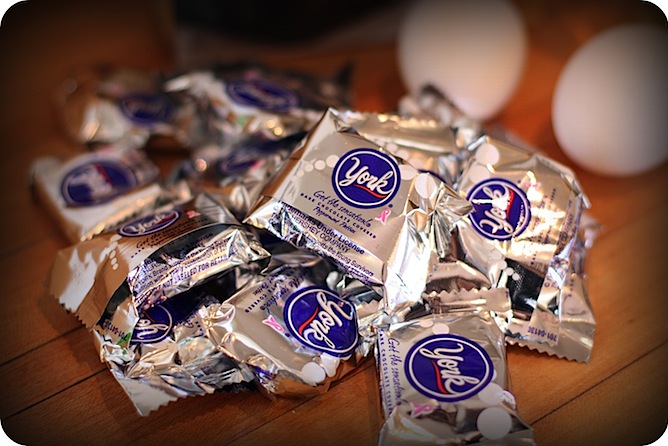 Layer a mini-muffin tin with liners and spoon the brownie mix into the cups. I used my melon ball scooper to make sure the size was consistent.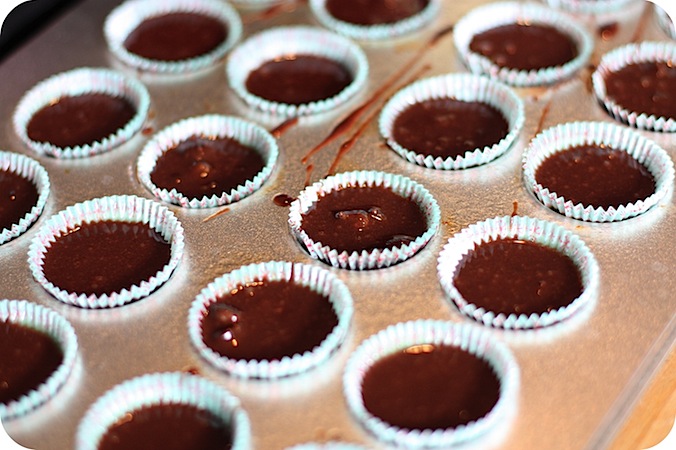 Next you want to add the peppermint patty pieces into the cups. I used 3-4 candy pieces per brownie bite.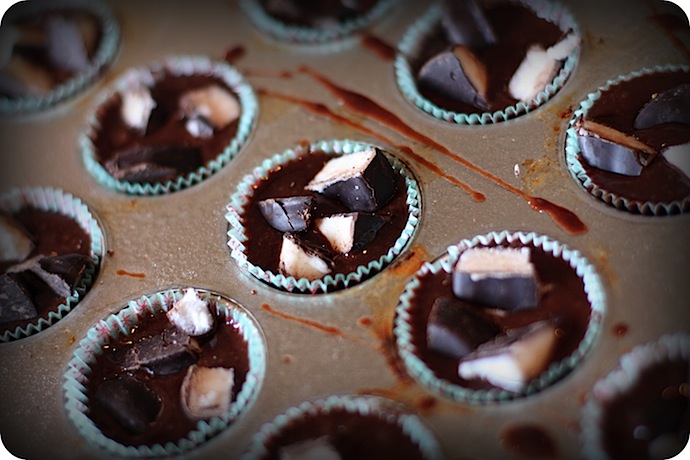 Aaaaaand this is the part where I got sucked into internet land…………….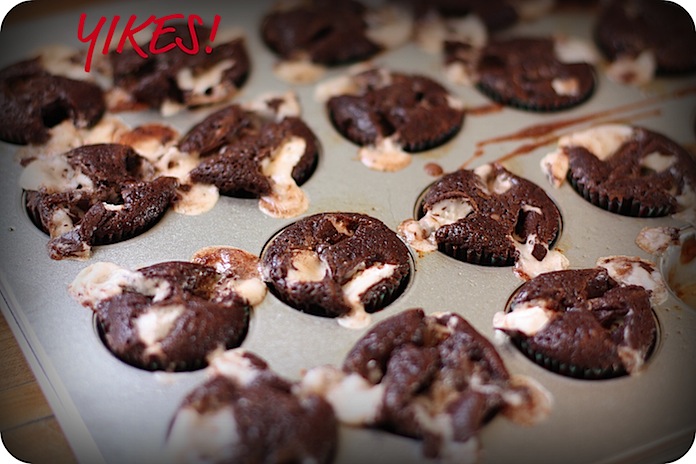 They may not look pretty, but they sure were tasty 🙂
Bake at 325 for 17 minutes. Then watch the oven like a hawk. The minute you think the candy might flow over, pull the tray out.
If anyone knows a better way to do this, I'm open to suggestions 🙂